|
Daily Newspaper and Travel Guide
for Pecos Country of West Texas
Opinion
Tuesday, February 23, 1999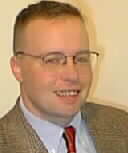 Sage
Views
By Smokey Briggs
<!=====paste copy here==========================>
I'm from the Government
— I'm here to help!
"I'm from the government — I'm here to help."

It is a favorite expression around the North Carolina hills were much of my family still lives. It is used regularly when folks discuss things where the remedy is deemed worse than the sickness.

Of course, a lot of my ancestors were moonshiners and had other reasons not to trust or appreciate the federal government.

My grandfather joined the Navy in 1915 and saw a good portion of World War I slogging through the mud as a gunner's mate assigned to provide fire support for marines.

When he came home he bought some civilian clothes and changed before he started up into the mountains for home. He was honestly afraid someone would see the uniform and shoot him for being a "revenuer."

Back then a uniform meant government and government meant revenuer and revenuer meant....

Grandpa was plenty smart.

But the joke about "being from the government and here to help" pertains to a lot more than a few hill peoples' sentiments about taxes and the legality of their stills.

There is a lot of understanding and experience summed up in the cynicism of those few lines.

It is the cynicism born of experience.

That experience is the product of hearing the promises of federal laws and programs and comparing them to the actual results.

It probably wouldn't surprise these folks to hear that a report recently released by the American Bar Association states that, despite the tremendous number of laws passed since the 1970's, the federal government hasn't had much impact on crime.

Most of these new laws have simply federalized crimes that were already crimes under state laws.

Amazingly, criminals were not deterred by the federal government criminilizing acts that were already crimes.

But, aside from wasted time and effort and tax dollars, at least the federal legislation didn't cause any harm — right? At least this avalanche of laws hasn't fulfilled the complete meaning of, "I'm from the government — I'm here to help."

Well, not completely.

According to former Attorney General Edwin Meese this duplication of laws, "undermines the critical role of the states and local law enforcement."

Meese chaired the commission that issued the report.

The folks back home wouldn't be surprised. If anything they might raise an eyebrow in doubt that the undermining of local law enforcement was the only harm caused by the feds.

They've been helped by the government before.

They know the probable result when you take a fairly simple problem and add a couple hundred tons of government bureaucracy.

They know what it means when some slick shows up and says, "I'm from the government. — I'm here to help."

EDITOR'S NOTE: Smokey Briggs is the editor and publisher of the Pecos Enterprise. He can be e-mailed at: smokey@pecos.net
Our View
Water Conservation District good idea
In March State Representative Gary Walker will submit a bill to the legislature that will allow for the formation of an underground water conservation district in this area.

The district would be called the Trans-Pecos Underground Water Conservation District and would comprise all of Reeves, Loving and Ward counties.

Sometime in the future, probably before the year is out, the citizens of these counties will vote either to create the district or not.

Creating the conservation district is a good idea.

Currently, there is no regulation of water use in this area.

In Texas, unless there is a conservation district in place, the rule of capture applies.

Basically, the rule of capture states that you can use all of the water you want.

You can dig a well on land where you have water rights and pump as much water out of that well as you want.

The rule of capture works fine as long as there is plenty of good quality water.

Unfortunately, here in West Texas, water is relatively scarce.

Of course, few people want more government regulations from any level — city, county, state or federal.

At this point, however, the question probably isn't whether there will be water regulation in the future, but who will do the regulating.

As populations grow, more demands will be put on existing water resources.

Water will become more valuable.

Eventually, there will not be enough water to supply every demand.

One of the biggest dangers for the Trans-Pecos area, and other relatively rural areas, is a large water consumer drawing off large amounts of water.

Under the current system another municipality, for example, could buy a small section of land and begin pumping water out of Reeves, Ward or Loving counties.

Under the current system, there is no way to regulate how much water this consumer could pump out of the ground and out of the area.

Formation of a conservation district would provide protection from this kind of a scenario.

Just as importantly, the protection would be in the form of local rules made by local people who understand the needs of the area.
Your View
Loose animals pose problem to resident
It has been a while since I've had to write a letter to the editor of this fine newspaper, but I guess I have to do it again, because again I have to complain.

My complaint regards the way the City pound is being run. Apparently there is some confusion as to what has to be done because something is not working out right. I have seen cats and dogs running rampant in the community and nothing is being done about picking them up and taking them to the pound.

My mother and I do have pets and we take every good care of them. They are well fed, chained, fenced or in the house. It seems that stray cats and dogs should be retrieved and taken to the pound where they can be secured and off the streets. I say this because I believe it is unlawful to just go out and kill cats and dogs that are homeless or sick. The SPCA would not want us to take it upon ourselves to destroy animals of any kind. I think and I know that it is against the law to take this action.

Several times, I have called the city for help in picking up stray animals, but to no avail. Only once have we have had any help. The majority of the time, I or my mother, have had to capture them and put them in boxes and take them to the pound with food and water so they won't have to suffer before someone shows up to take care of them. Of those several times I have taken the animals to the pound, I found the place empty and no one there to care for them. I put them in a cage and the next day the same animal is back at my house again. I'm talking about 5 or 6 times that this has happened.

I don't mean any harm to come to anyone because of this letter, but I wish something could be done about it. I try calling the office in charge of this, but no one can ever be reached and maybe is not even getting my message. I've been given a phone number that doesn't work and in fact gives me a recording to call a 1-800 number that doesn't work either. I don't know if someone is pulling my leg or just doesn't want to deal with the situation. I don't call any names and I don't point any fingers, but if it comes down to it, why don't we just shut down the dog pound, save the city some money and deal with the problem ourselves.

Sincerely,
ISRAEL MATTA
& EMMA MATTA
Critic's Corner
An intelligent approach to buying real estate
George Cave appears to know how to make money by buying real estate and collecting rent from tenants, though his grammar leaves something to be desired.

In his book, "An Intelligent Approach to Buying Real Estate," Cave tells how he bought his first two properties after attending a seminar and reading several books on real estate purchase. He made money on those first two, although balloon payments got him into foreclosure trouble. And he learned from his mistakes.

Cave tells in plain language why an investor should buy real estate, what to buy and how to finance it. Then he goes into detail about buying a house, buying foreclosures and creative buying.

The worst part of owning real estate is having to deal with tenants, Cave said. A good tenant is worth his weight in gold. He tells how to keep good tenants and how to get rid of the bad ones.

Getting along with the IRS is easy if you document all your expenses and deduct them from income. One of the greatest benefits of real estate investing is depreciation, Cave said. Just keep good records.

A comprehensive glossary explains real estate terms.

The hardback is available at $24.95 from Rhino Publishing, 800-341-0914 or in bookstores. ISBN 1-57502-470-5.

—Peggy McCracken
Cookbook offers unique chile recipes, desserts
By Linda Matthie-Jacobs
If green chile chocolate chip cookies won't light your fire, nothing will.
Linda Matthie-Jacobs includes that unusual dessert, along with chile-cherry bread pudding and Mexican chocolate truffle tart with sinful sauce in her latest cookbook, "Light the Fire: Fiery Food with a Light New Attitude!"
At first glance, the text looks unappetizing, with its squiggly font on a cluttered background. But if you take the time to study the recipes, your mouth will begin to water, and you won't be able to put it down.
The author's menu suggestions include a barbecue dinner that features grilled quesadillas, tangy tomato salad, marinated sirloin steaks, grilled marinated vegetables, corn on the cob, grilled fruit kebabs and refreshing iced mint tea.
Vegetarians would enjoy baked Brie with roasted garlic, bueno broccoli salad, vegetarian chili, pan roasted chipotle corn bread, salsa cream cheese and cantaloupe dessert soup.
For an elegant dinner party, you may choose artichoke and Feta cheese roll with roasted red pepper sauce, mixed greens with piquant vinaigrette, chilled beet soup with spicy cilantro pesto, pasta Azteca and Mexican chocolate truffle tart with sinful sauce.
All the recipes have a bite, including a drink called Rattlesnake Bite. It surrounds 3/4 cup vodka with four cups pineapple juice, 1/2 cup tomato juice, 1 tbsp. powdered sugar, 1 tsp. hot pepper sauce, juice of one lime, ice cubes and lime slices for garnish.
Available in bookstores or from the publisher, MJM Grande Publishing Co. Ltd., at 1-888-MJM-FIRE; or online at www.cookingwithfire.com.
ISBN 1-894202-55-4, $15.95. Paperback with lie-flat binding.
—Peggy McCracken