|
Daily Newspaper and Travel Guide
for Pecos Country of West Texas
Opinion
February 16, 1999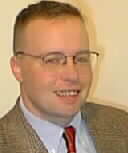 Sage
Views
By Smokey Briggs
<!=====paste copy here==========================>
Jury nullification
not always right
Well, it's over.

The United States Senate, sitting as jurors in the impeachment of President Clinton, found him not guilty of obstructing justice and perjury.

Whether you like the verdict or not, the decision is an interesting glimpse into our society.

Clearly, the Senate's decision is a case of jury nullification. Even as they cast their votes of "not guilty" senators were calling for a "censure" of the president.

The message is clear — he did it, but we do not think he should be removed from office for the crimes committed.

For whatever reasons, a large portion of the Senate does not think that his actions/crimes should result in removal from office.

In essence, the senate has said that while the man committed the crime, the punishment is too severe.

Jury nullification has a long and illustrious career in America. It is probably the most important aspect of our justice system.

It is the common man's opportunity to force justice from the law. It is a safety valve of sorts.

Sometimes, no matter haw carefully laws are crafted the punishment will not fit the crime.

Human behavior often defies neat catagories. There are those who would argue that juries must, as the law and judges instruct them, follow the letter of the law.

As ordinary men and women endowed with common sense and a feel for justice, we also know that sometimes the law gets it wrong.

Hopefully, in such cases, a jury of just people will find a way to bend the law and create justice.

Of course, the flip side of that coin is the jury's capability of inflicting injustice.

American libel law is founded on a case of jury nullification. In the English Common Law, libel was illegal as it is in American law.

However, under the English law, the more truthful the libelous statement was, the greater the libel.

In essence, a person had only to print a statement that damaged someone's reputation to committ libel. Whether the statement was true or not, did not matter. In fact, if the truth of the statement could be proved, the more serious the libelous statement was considered by the law.

In 1734, a New York printer named John Peter Zenger was arrested for libel. Zenger was on the wrong side of the current political debate with the colonial govenor, William Cosby.

His case came to trial in 1735 and he was defended by Andrew Hamilton. At the time, English law held that the only job of the jury was to decide if the statements in question had been printed.

It was up to the judge to decide if the statements were libelous. Of course the judge was a supporter of the current government and the jury knew this.

They also knew that if they determined that Zenger had printed the statements then the judge would automatically find the statements to be libelous without regard to whether the statements in question were true. Truth was not a defense.

To us, with our long history of free speech, such a law seems unjust and contrary to our notions of freedom. It did to the men sitting on John Peter Zenger's jury as well.

Rather than find that he had printed the statements, which he did, the jury found that he didn't.

In doing so, they prevented the judge from being able to determine if the statements were in fact libelous and blocked what would have been a grave injustice.

In an imperfect world jury nullification such as this is an imperfect safety valve.

Our sense of justice is offended that truth was not an ultimate defense to a charge of libel.

Apparently, the present Senate's sense of justice was equally offended by the concept that the president should be removed from office for obstructing justice and committing perjury.

Looking back, most of us agree that the jury nullification of the English libel law was a good thing.

When we look back on this verdict I'm not so sure we will feel the same way about this case of jury nullification.

EDITOR'S NOTE: Smokey Briggs is the editor and publisher of the Pecos Enterprise. He can be e-mailed at: smokey@pecos.net
---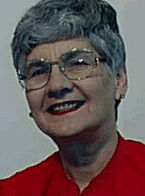 Squarely
Pegged
By Peggy McCracken
Audobon Society seeks
name for bird species
You've dreamed about it and hoped that one day your chance would come. Now it's here. Yes, you have a chance to name a bird species. Ain't that grand?

Well, there probably are people who would pay big bucks to name a bird species. Maybe not you; maybe not me. But somebody. So the Texas Audobon Society is auctioning off the right to name a species recently discovered.

That story came across the Associated Press wire Monday. It seems that bird expert Bret Whitney discovered the bird, a type of antshrike, in Brazil's western Amazon region.

Whitney could have named the bird himself, but he gave the right to the audobon society. The group will hold the auction March 5 at its 100th anniversary celebration in Fort Worth. They will use the proceeds for bird conservation efforts in Texas and Brazil.

Giving away or selling the right to name a bird species is a first.

But discoverers have honored loved ones or colleagues by using Latinized versions of their names as species names, said Noreen Damude, director of bird conservation for Texas Audubon.

With no guidelines set for the naming, anything goes. But the society isn't worried that it will wind up with the name Budweiser Bird or Nike Shrike. That's because only the scientific name is for sale, not the common name.

Texas Audubon plans to use 76 percent of the bidding proceeds to help launch the group's Important Bird Area program, which will promote conservation on private lands in Texas.

The remaining 24 percent will go towards trips and conservation in tropical areas where many birds that nest in the United States spend the winter.

In addition to the naming rights, the winning bidder gets photographs of the bird, a tape recording of its call and an original oil painting of a male and female of the species.

So get your bid in folks, and Name That Bird!

"The name of the LORD is a strong tower; the righteous run to it and are safe." Proverbs 18:10, NIV.

EDITOR'S NOTE: Peggy McCracken is a reporter and webmaster for the Enterprise. She invites your comments by e-mail at news@pecos.net.
Our View
Candidates should be researched early
Local elections are just around the corner and now is the time to start researching your candidates.

The elections will be held May 1st.

Three city council positions, two school board slots and two hospital board positions will be open on this year's ballot.

In this day and age of low voter turnout, local elections tend to fare even worse than state and local races.

Such voter apathy is a shame.

It is especially troubling at the local level.

Most non-voters contend that they don't vote because their one vote doesn't really count among the thousands or millions of other votes being cast.

Without giving credence to such ill-conceived logic, such voters should at least take part in local elections.

In local races a person's vote will carry more weight than in any other political contest.

Here, more than in any other arena, a single vote matters.

But voting is only the last step of the journey for a citizen in a democracy.

The toughest challenge is casting an informed vote.

Researching the different candidates takes a lot of effort. It takes time — time that most folks don't have enough of.

It adds up to a pretty hefty investment.

The investment is worthwhile when the results are the best elected officials possible. It is the price of living in a democracy.

City councilmen, school board members and hospital board members play a tremendous role in a community's quality of life.

The decisions made by these groups will probably affect Pecos more on a daily basis than the decisions made by our representatives in Austin or Washington.

On May 1st it is important to vote.

Before May 1st, it is important to take the time to find out who to vote for.
Your Views
Tribute to friend whose courage is admired
I wanted to share this tribute to Mary Evans with you. Please print it. Feb. 16, 1999.

Mary Evans was one of the most loved people around. Her smile and good nature, was contagious, and it/she will be missed for a long time. We won't ever understand why this had to happen, nor should we question it.

Everyone has their own Mary stories. She touched many people's lives in many ways. We need not to dwell on why she was taken from us, but the incredible fight she endured without a single gripe. We need to learn from this heroics. If anyone could of beat this horrible disease, I feel that she would have with her positive attitude and sheer determination.

The night before she died, she was just kidding with me about if the life of the party was not there, then there would be no party. Mary is now partying in heaven without any aches or pains. She can move freely and she is scoping out all the golf courses that we can play when we join her.

I feel privileged to have been her friend, and I will remember her and her quick wit and great smile forever.

ROBIN LAND
Gab page offers former Pecosites chance to chat
Hi, Y'all:

Mom just sent me the info on this site, and it's great to be in touch!

Hi, Kathryn! So far you're the only classmate (1974) whose message I've seen here, but I'm new to this. In the past 25 years (yikes!) I've covered a lot of ground, but I've been settled in Nashville now for a while. I met my husband Tom shortly after I moved here, and we've been married 10 years.

I work for an investment firm and stay busy with Tom and our two dogs.

My sister, Sally (class of '71), and her family have just moved to Corpus. My brother, Ben (class of '76) is married and is an attorney in Oklahoma City. Classmates from '74 that I've heard from lately include Kimberly Ashley in Galveston, Mary Margaret Moore Palms in Denver, and Melinda Ramsey Ward in Stephenville. I recently also wrote to Mr. Carrico in San Angelo and sort of caught up on what he's been up to.

The 20th anniversary class reunion for the class of '74 was great. I recommend getting to Pecos for your class reunion. Lots of laughs and unexpected developments! This page might get to be like that, too. What a great idea! — Mary Ella (Meek) Cummings Nashville, Tenn.

Editor's Note: The page Cummings refers to is the Pecos Gab page provided for our readers on the Internet. Look for it at http://www.pecos.net/news/daily/pecosgab.htm.
Voters should decide on who serves on board
Even we who believe in local control of education have to admit that there are certain decisions involving all Texas schools which must be made at the state board level. The question is who should be on the Texas State Board of Education and how should they be chosen?

Texas Sen. Ratliff and Rep. Junell have submitted their proposed rewrite of the Texas Constitution. Their idea is that the members of the Texas State Board of Education should not be elected by the voters of Texas, as they now are, but should be appointed by the governor.

Recently, Rep. Irma Rangel submitted a similar piece of legislation, H. B. 1232, which would give the governor the power to appoint the members of the Texas State Board of Education.

The next question we voters should ask then is who influences a governor? It certainly is not the "little guy." Typically the two groups who influence any governor are his wealthy campaign contributors and the special-interest lobbyists.

Now let me get this straight. Under both these legislative proposals, the decisions which impact every public school student and every educator in this state would be made by state board members who are beholden to the governor who is beholden to wealthy contributors and lobbyists.

Maybe we Texans should give this a little more thought. Rep. Irma Rangel's e-mail address is Irma.Rangel@house.state.tx.us.

Donna Garner
dggarner@swbell.net
236 Cross Country Drive
Hewitt, TX 76643
(254) 666-2798
Californian wants info on small town in Texas
Hi, I'm Steve in California.

I recently talked to a woman from a small town, part of Pecos, but did not catch the name of the town...

Can you tell me where it is possibly ?

She said it has a population of about 60 people and the school had about 130 kids, very small place. She said that the nearest bigger town for supplies was 27 miles from there. Do you know name of town ? I am wanting to move down that way to a small place like that and build a little farm up...

If you can tell me anything and especially the populations of the towns and what is there as far as recreation and all I would appreciate it.

Thanks sincerely for any help... Steve

From: "luvenia johnson" <landsj@mscomm.com>
Critic's Corner
Internet aids search for that special job
The Internet has become an indispensable tools for job seekers to gather information, and e-mail speeds up communications with prospective employers.

Peter K. Studner recommends the use of both in the third revision of his book, "Super Job Search."

Targeted to workers who are laid off, as well as to first-time job seekers, the thick paperback manual is a complete workbook for career changers.

"People get jobs from people," said Studner. "What takes place in an interview decides whether an applicant will be a finalist. The winning candidate will always be the best prepared."

Working through "Super Job Search" and completing every exercise virtually guarantees success, the author believes. From assessing your strengths and weaknesses, listing your accomplishments and writing a resume through drawing up a marketing plan, networking, telemarketing, interview and negotiation, the book guides every step in detail.

The book is available at $22.95 in book stores; from the publisher, Jamenair Ltd., P.O. Box 241957, Los Angeles CA 90024-9757; or at a discount through the Enterprise online bookstore at Super Job Search

—Peggy McCracken <!==========end copy==================>
---
---
Pecos Enterprise
York M. "Smokey" Briggs, Publisher
Peggy McCracken, Webmaster
Division of Buckner News Alliance, Inc.
324 S. Cedar St., Pecos, TX 79772
Phone 915-445-5475, FAX 915-445-4321
e-mail news@pecos.net
Associated Press text, photo, graphic, audio and/or video material shall not be published, broadcast, rewritten for broadcast or publication or redistributed directly or indirectly in any medium.
We support Newspapers in Education
Copyright 1999 by Pecos Enterprise
---