|
Daily Newspaper and Travel Guide
for Pecos Country of West Texas
Opinion
Tuesday, June 8, 1999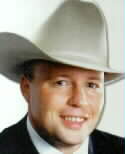 Sage
Views
By Smokey Briggs
<!=====paste copy here==========================>
A 2nd Amendment
— a cure for Kosovo

The mess in Kosovo could have been avoided. We had the opportunity 10 years ago when Communism lost its grip on Yugoslavia and the nation broke up.
At that time the Serbs, whom we've branded as evil, took control of the military, the police and the government.
Promptly, the non-Serb citizens of Yugoslavia began trying to arm themselves — justly fearing the rise to power of their religious and political adversaries.
Just as promptly, the United States, joined by other Western nations in a grand display of paternalism, fought hard to block any sales of firearms within Yugoslavia.
Our President told us that allowing arms to be shipped to these regions would cause untold bloodshed and suffering.
So, as has reportedly happened again and again in Kosovo, when the Serb police forces show up at an Albanian village and start murdering, and raping, and burning houses down, the Albanians have the option of running away, submitting, or throwing rocks.
You can't outrun a bullet and submitting to an enemy as hostile as the Serbs is rarely a guarantee of safety.
Throwing rocks at guys armed with rifles is a pretty poor solution as well. The outcome is fairly predictable.
It could have been a very different story if our foreign policy wasn't authored by moral cowards that live in some socialist-utopian dream world that exists only in their minds.
Instead of blocking the sales of small arms to the region we should have supported them.
We should have financed the purchase of a rifle or two for every family in Kosovo. And the rest of Yugoslavia for that matter.
The cost would have been a fraction of what we just spent bombing Yugoslavia's infrastructure into the stone age.
The "ethnic cleansing" that President Clinton has been so worked up over, could have never occurred.
When the Serb police showed up with rape and murder on their minds, the villagers would have simply shot them. Some villagers would have been killed, but certainly the loss wouldn't be close to what they have suffered over the last decade.
And I'll wager that you cannot find many fathers and husbands that would not gladly die fighting rather than witness the rape of his daughter or wife.
50 or 100 policeman can't terrorize 1,000 armed villagers. The math just doesn't work.
And, in the same way, an army cannot overrun a country of armed citizens.
In Kosovo, the Albanians being bullied by the Serbs outnumber the Serbs by ten to one.
The Serbs couldn't field a big enough army to even invade Kosovo if the Albanians were armed.
Again, the math doesn't work. If you could drop by the Little Bighorn battlefield in your time machine, General Custer would affirm that.
Milosevich would have had no choice but to live peaceably with his southern province of Kosovo.
So if we want to guarantee peace in Kosovo, we should give Milosevich a copy of our Second Amendment with a demand that he incorporate it into the Yugoslav Constitution.
And then we should hand out a rifle and 1,000 rounds of ammunition to every Albanian in Kosovo.
Otherwise, the constitution would just be a piece of paper for Milosevich to ignore at his whim.
With an armed populace, he wouldn't have the choice of ignoring that constitution.
Ethnic cleansing wouldn't be a possibility either.
Those to be cleansed might have a few choice words to say to the "cleaners" when they showed up at the village the next time.
EDITOR'S NOTE: Smokey Briggs is the editor and publisher of hte Pecos Enterprise whose column appears on Tuesdays. He can be e-mailed at: smokey@pecos.net
Bill may guarantee higher costs to counties
There is a bill sitting on Gov. George Bush's desk that will allow county commissioners to decide how indigent defendants will receive the legal representation required by the Constitution.

Currently, judges appoint an attorney once the defendant is found to be too poor to afford to hire one.

Under the new bill, county commissioners could implement other methods of supplying attorneys for indigent defendants. Commissioners could also leave the present system in place.

Under the current system, appointments are doled out among the attorneys in the county.

The attorneys are then paid a nominal fee — far less than they would normally charge for the same service.

Practicing attorneys rarely fight over these appointments — they could be making more money working on other cases.

But, as officers of the court, they can be compelled to serve in this capacity by the judge and most do so without complaint.

Generally, poor defendants receive the legal representation they need and the county gets a greatly reduced price for the services.

The argument against this system is that since the appointed attorneys know they won't be making much money on the case, they tend to devote less time to it than they should.

So far, no evidence has been offered that this is the case.

There are only two real options available to counties under the new bill other than leaving the current system alone. Counties could set up a public defenders' office or contract with lawyers to supply the necessary services.

Either of these options will be significantly more expensive than the current system of judicial appointments.

And neither option offers the promise of better legal representation for the indigent clients.

Historically, public defenders' offices are the pit of legal employment — the legal equivalent of sweat shops with underpaid attorneys and huge case overloads that virtually guarantee less than optimum representation.

Contracting with private attorneys might avoid some of the problems presented by public defenders' officers, but it will not guarantee better representation than supplied by the current system.

It will, however, guarantee a tremendous rise in costs to the county and hence the tax payers.

This bill is a bad law that doesn't offer the hope of improved representation, but may guarantee higher costs to counties.

As such, Gov. Bush should veto the bill.
Documented opposition will aid litigation
To The Editor:
June 16th is the deadline for sending in comments on the Draft Environmental Impact Statement (EIS) for the Realistic Bomber Training Initiative. This is the latest proposal to expand military airspace in the Trans-Pecos.
There is an insidious nature in how the Air Force makes a farce of the National Environmental Policy Act Process. They sneak these proposals by the impacted public lives, livelihoods, safety or their mental and physical health. Then, when we all wake up in a nightmare — they say, "Hey, no one complained! It's too late to do anything now."
It may be difficult for some people to comment on this Draft since the Air Force has not provided the required information on how this action will truly impact their lives and environment. Some folks haven't been able to read the Draft EIS but still want their opposition counted. Others want to understand the part the Air Force doesn't tell you about this action. The Trans-Pecos Protection Group has a short print-out available that can provide you with some pertinent facts about these Low Level Realistic Combat Training Flights. These "Guidelines" should enable you to compose your comments before the deadline. Simply call (915) 364-2323 or fax (915) 364-2512 and we'll get a copy to you.
Our comments will not deter the Air Force from doing what it has set out to do but documented opposition will greatly aid future litigations brought by West Texans that are trying to prevent our unique are from being turned into a war zone. The only recourse the citizens really have is Federal Court.
We urge you to find out what's really going on, get your copy of the comments guidelines and send your comments in to become part of the Final Environmental Impact Statement. This is something you can do to help. We are fighting for our homes and our special part of the world.
Comments should be submitted to: Major Brent Adams, RBTI EIS Project Manager, HQ ACC/CEVPP, 129 Andrews Street, Suite 102, Langley AFB, VA, 23665-2769.
Please, please, please don't give us a chance to say, "We told you so."
KAY KELLEY
P.O. Box 605
Alpine, Texas 79831 <!==========end copy==================>
---
---
Pecos Enterprise
York M. "Smokey" Briggs, Publisher
Peggy McCracken, Webmaster
Division of Buckner News Alliance, Inc.
324 S. Cedar St., Pecos, TX 79772
Phone 915-445-5475, FAX 915-445-4321
e-mail news@pecos.net
Associated Press text, photo, graphic, audio and/or video material shall not be published, broadcast, rewritten for broadcast or publication or redistributed directly or indirectly in any medium.
We support Newspapers in Education
Copyright 1999 by Pecos Enterprise
---