|
Daily Newspaper and Travel Guide for Pecos Country
of West Texas
OPINION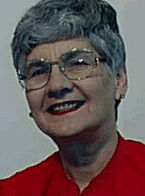 Squarely
Pegged
By Peggy McCracken
<!=====paste copy here==========================>
Tuesday, December 1, 1998
Writing music can be
trickier than it sounds

Back when I was taking piano lessons, about a quarter
century ago, one of my homework assignments was to choose a
poem and write music to fit the lyrics. It looked easy until
I tried it.

Later, I tried writing some lyrics of my own and adding
music, jotting both down on paper printed especially for
music notation. Again, that wasn't so easy. I could get a
melody line down without too much trouble, but when I
started adding harmony parts, it got sticky.

I thought I had found the perfect solution when I was
invited to review a song-writing computer program, so I
jumped at the chance. Soon here comes two programs:
Autoscore DeLuxe, for beginners, and Autoscore Pro, for, of
course, professionals.

Secure in my knowledge of music, I chose the professional
version and installed it on my laptop computer for long
sessions at home on weekends. I read the brief manual and
followed instructions to run the program.

First off, I was to run a microphone test. (The microphone
is included in the package). A colorful screen showed a
volume test, a pitch meter and a staff that recorded the
musical notes as I sang them. All those worked. But the
fourth test, for feedback, failed. I got no feedback, not
even one note. Numerous tries ended in failure, but I
pressed on and tried the program anyway.

Now the screen showed a bewildering array of stuff. On one
menu I chose "staff," and several staffs appeared on the
screen, one for each track. As I sang into the microphone,
an indicator moved across the screen, but no notes appeared.
I changed settings, read help screens and tried everything I
could think of, but couldn't get notes to appear on the
staff nor to play back. A call to tech support brought the
diagnosis that my sound card was not up to playing back and
recording a new track at the same time.

So I tried writing the notes on the staff with the mouse.
Just click on a note - quarter note, half note, eighth note,
etc. - then place it on the staff in the correct position.
That worked pretty well, except it didn't always register
the right time. It did, however, play back when I clicked on
the "play" button.

By this time, I have read nearly every help screen on the
program and concluded that I am not so professional, after
all. Those electronic instrument terms are just Greek to me.

So I came to the office Saturday and installed the DeLuxe
version for beginners. I started off with the same "no
sound" problem, but by following the easy-to-understand help
screens, was soon able to record a tune. After several
adjustments, I finally got all four voices recorded on
separate tracks and played them back together. It actually
sounded sorta like the hymn I was singing, despite the poor
quality of my voice.

So then I went home and applied some of the things I learned
to the professional version. This time it did register the
notes as I sang them, but I couldn't get it to play back.
Not yet. I don't give up easily.

In the process of all this, I realized the program can help
me get the pitch right when I am learning the tenor part to
a new song. That is something I have really had trouble
with, since I have a tin ear. But this program doesn't
depend on my ear - it writes the note it hears on the staff
and I can compare it with the music I am singing from.

Next I plan to play my electronic organ, recording either
through the microphone or direct connection. That should
give a truer pitch than my voice and result in a usable
piece of music.

This program really is a wonder. I believe a professional
who knows terms like MIDI and synthesizer and equalizer and
balance could really make music with the pro version. But I
would recommend the deluxe version to anyone less
knowledgable.

They're both available in computer software stores and from
Wildcat Canyon Software. You might want to check out their
web site at www.wildcat.com.
"Praise the Lord. Sing to the Lord a new song, his praise in
the assembly of the saints." Psalm 149:1, NIV.

EDITOR'S NOTE: Peggy McCracken is the Webmaster of the Pecos
Enterprise. She can be e-mailed at: news@pecos.net
OUR VIEW
Pecos kids need our generosity this season

Christmas is for all who celebrate the birth of Jesus
Christ. But for the little ones, for those whose innocence
beams through eyes which reflect the wonder of the season,
it is a most special time.

Indeed, Christmas is for kids. It is therefore appropriate
that Pecos groups which puts some warmth into this holiday
for so many disadvantaged youths are called Christmas for
Kids, and Toys for Tots.

Christmas for Kids provides clothes, food, school supplies
and medication through the generosity of Pecos citizens.

Toys for Tots serves basically the same kids, but, as the
name suggests, collects money and provides new toys.

Sophia Baeza, Christmas for Kids coordinator, said the
deadline is Dec. 5 for applications from parents whose
children qualify for the program. And, there is still time
for the rest of us to contribute the $900 needed by
Christmas for Kids to meet its $5,000 goal. Christmas for
Kids, P. O. Box 910, Pecos 79772.

Similarly, coordinator Diane Tersero said Toys for Tots is
taking applications and will distribute toys from 4 to 6
p.m. Dec. 18 at Reeves County Hospital. To help, write a
check to Toys for Tots and mail it to P.O. Box 1761. Toys
for Tots is sponsored by the Pecos Police Department and the
Reeves County Hospital.

A lot of Pecos people who care about kids are working hard
to make it happen for kids this Christmas. The least the
rest of us can do is get behind their efforts with our
financial help.
YOUR VIEW
Cemetery project pleases former resident

To The Editor:
Having been born and raised in Pecos and having a great deal
of affection for the town, the people and its history, each
year I make a pilgrimage to Pecos to make sure the family
cemetery plot in Fairview is not completely overgrown with
weeds and that the purple sage is still managing to survive.
What a pleasant surprise I had a few weeks ago, as I drove
through the gates and realized the place looked great!

Upon further investigation I discovered that the cemetery
had been Crockett Middle School's 8th grade project for
"National Make A Difference Day!"

I hesitate to name names because I know that I will leave
some out who deserve to be honored, but I do want to thank
the principal of that school, Juanita Davila and the
teacher, Cindy Duke, whom I understand was the "trail boss"
of the project.

I was told that 19 teachers and 86 students along with over
a dozen parents, city workers and community volunteers
worked from 8:30 a.m. to 4 p.m. to make the miracle happen.
And it truly was a miracle!

Jim Riley installed irrigation to 6 new evergreen trees
provided by the Pecos Tree Board; Hugh Box drilled holes for
the new trees and he and city workers took down dead trees
and planted new. Kevin Duke and Roy Alvarez worked in
several areas.

Walmart lived up to their commercial ads claiming to be part
of the communities in which they are located, by sponsoring
the project and donating supplies. (Thank you, Walmart).

It is important to honor those who have gone before us and
to the young people involved I would like to say - this was
not just "yard work" you were doing, but an act of
remembrance. Good Job!

Thank you - one and all. My gratitude is beyond expression.

Jan (Shirley) Knox
Manassas, Va.
Student requests info on Texas events, history

To The Editor:
In my eighth grade social studies class in Chicago, we are
studying United States history. One of our assignments is to
write a research paper about a particular state and how it
relates to the history of the country. I have chosen Texas
as the subject of my research. I would like to learn about
individuals from Texas, or events that involved Texas or
occurred in the state that played an important part in U.S.
history.

I would very much appreciate if you could send me items that
would be of interest. Post cards, newspapers with unique
features about Texas, clipping, articles, video tapes, old
license plates, unique products from your region, or other
items that might help geography and history come aline in my
classroom. We are to present a report to the class and
anything especially interesting would make my report the
best in the class. Please help me learn about your state and
spark the interest of my classmates. Besides everyone enjoys
getting mail!

Our school is on the northern side of Chicago, about six
miles from the downtown area (The Loop). We have about 100
students in the eighth grade and about 1,000 students in our
building (K-8). Most of our students are either immigrants
or children of recent immigrants. We have students from many
parts of the world - Mexico, Bulgaria, Korea, Nigeria,
India, Bosnia, Vietnam, Guatemala, The Phillipines, and many
other places. Most of the students have not lived outside
Chicago.

I was born in Vietnam, but we moved to Chicago when I was
eleven. I like to play basketball, soccer, and watching the
Bulls game. I chose Texas to write about because I want to
learn more about Texas.

I look forward to receiving mail from you. Thank you for
your interest in my education and your kindness.

Dung Phan
Budlong Elementary
Room 403
2701 W. Foster Ave.
Chicago, IL. 60625 <!==========end copy==================>
---
---
Pecos Enterprise
Ned Cantwell, Publisher
Peggy McCracken, Webmaster
Division of Buckner News Alliance, Inc.
324 S. Cedar St., Pecos, TX 79772
Phone 915-445-5475, FAX 915-445-4321
e-mail news@pecos.net
Associated Press text, photo, graphic, audio and/or video material shall not be published, broadcast, rewritten for broadcast or publication or redistributed directly or indirectly in any medium.


Copyright 1997 by Pecos Enterprise
We support Newspapers in Education
---