Daily Newspaper and Travel Guide
for Pecos Country of West Texas
Opinion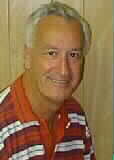 Observations
By Ned Cantwell
Enterprise Publisher
<!==========paste copy here==============>
Tuesday, November 10, 1998
Exit polling takes
fun out of voting

There is something amiss with American politics. Actually,
there is a whole lot amiss with American politics.

Judy Woodruff is one of the political talking heads on the
Cable News Network. Early last Tuesday evening, long before
most election booths had closed across the country, she
stared into the camera and said something like this:
"Well, we better get busy. We have a lot of elections to
call."

And I said to myself, why? Why is it necessary for Judy and
Jeff and Tom and Dan and all those other television anchor
folks to "call" anything? Why do voters across the country
have to know who wins a particular race before the polling
places even close for the day?

That is the way it is, though, in this electronic age. How
refreshing that citizens in rural outposts such as Pecos
gather at their local courthouses to watch the vote results
pour in. That is a tiny part of Americana that is all but
lost.

The ability to "call" elections before the vote is finished
uses the uncannily accurate technique of "exit polls." By
sampling a tiny percentage of votes in select precincts,
asking them how they voted, pollsters are able to inform the
television reporters how any given race will end. The
talking heads than breathlessly pass that information on to
us.

Truth is, television has long ago ceased being a tool of the
political process and has become the whole toolbox. Make no
mistake about it, had TV never been invented, the political
process would have evolved in a hugely different manner.

Consider this: A person in California comes home after work,
clicks on CNN and learns his Senate race has already been
"called," the winner determined through exit polling. Is
this good citizen going to fight the traffic to a polling
place and stand in a long line to wait his turn? Hardly.

Exit polling, the "calling" of elections, is the least
offensive of television's excesses as they relate to
politics. Fact one: a candidate cannot win a statewide or
national campaign without an elaborate TV advertising
schedule. Fact two: this television time costs an outlandish
amount of money.

Net result, then, is this: either the candidate is
independently wealthy or he must accept donations from
special interests who give huge amounts of money with the
unspoken but mutually understood condition that when the
special interest's favored legislation comes before
Congress, or statehouse, the elected candidate will return
the favor.

Campaign reform? Simple. Put a cap on TV spending.

We shudder when we see the exhorbitant amount of money
wasted on American campaigns. In neighboring New Mexico, a
rich kid wanted to be a Congressman. Democrat Phil Maloof
spent six million dollars of his own money but still lost to
Republican Heather Wilson by a narrow margin.

TV backfired for young Phil. He bought all that time, but
when he appeared on screen it became apparent he had little
to say and, pity, he wasn't all that smart.

In New York, the two U.S. Senate candidates spent more than
$35 million.

Thirty-five million bucks. Ponder it a minute. Divide that
among the Pecos population and each man, woman and child
would get a check for $2,900. Isn't that a nice thought?
EDITOR'S NOTE: Ned Cantwell will be the acting publisher of
the Pecos Enterprise until Mac McKinnon's replacement is
named. He lives in Carlsbad and can be e-mailed at:
cantwell@caverns.com
OUR VIEW
No letters printed without signatures

Newspaper readership studies are required reading for
editors. The reason is simple. Find out what the people
want, give them more, and the newspaper's subscriber base
will increase. Take our word, that theory is much easier
said than done.

It is no surprise there is not a universal formula. What
works in Big Spring won't necessarily work in Pecos. What
works in Pecos won't necessarily work in Alpine.

There is one common thread, though. Letters to the editor
are popular everywhere.

The viewpoints of readers represent opinion throughout the
community. They give a sampling of the thinking of people
from all walks of life. They are perhaps as valuable as any
single item in a newspaper.

Our theory is that all letters, if they are not libelous,
should be published. There are those who say we should not
run letters that might be critical of Pecos, such as the one
which ran two weeks ago from a visitor who found our town
dirty and our people uncaring. We disagree. If people find
fault with our community, we need to know about it.

We hold this belief, too, about letters to the editor, and
it represents a slight policy change for the Pecos
Enterprise:

If you are not willing to have your name appear with the
letter, it will not be published. Simply stated, we believe
that if you are courageous enough to take a stand, you
should be courageous enough to have your name printed.
CRITIC'S CORNER
Master your panic, take back your life

Denise F. Beckfield, PH.D. offers 12 treatment sessions to
overcome high anxiety in the second edition of "Master Your
Panic and Take Back Your Life!,"
published by Impact Publishers.

The 14 chapters and six appendices range from first aid for
panic to everyday anxieties. She gives relaxation
techniques, controlled breathing and how to deal with
unsatisfying outcomes.

The physical symptoms of a panic attack can include
shortness of breath, dizziness, nausea, a pounding heart,
numbness in the hands and feet, even severe headaches,
Beckfield says. And as many as one in 10 Americans may
suffer from panic disorder.

Beckfield is a veteran clinical specialist in this field.

"Panic disorder is more distressing than you might imagine,"
she said. "It restricts people from enjoying day-to-day
activities and can lead to substance abuse, relationship
troubles and depression."

But it is treatable. Learn the techniques in the 224-page
paperback, available for $14.95 from bookstores or online
through the Pecos Enterprise bookstore.
-Peggy McCracken <!==========end copy===================>
---
---
Pecos Enterprise
Ned Cantwell, Publisher
Division of Buckner News Alliance, Inc.
324 S. Cedar St., Pecos, TX 79772
Phone 915-445-5475, FAX 915-445-4321
e-mail news@pecos.net
Associated Press text, photo, graphic, audio and/or video material shall not be published, broadcast, rewritten for broadcast or publication or redistributed directly or indirectly in any medium.


Copyright 1998 by Pecos Enterprise
We support Newspapers in Education
---