Daily Newspaper and Travel Guide
for Pecos Country of West Texas
Opinion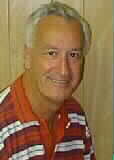 Observations
By Ned Cantwell
Enterprise Publisher
<!==========paste copy here==============>
Nov. 3, 1998
Hard times, but Pecos
has a lot of heart
One recent week, five customers stopped in at the 241 S. Oak
St. headquarters of Needleworks, Etc., where Peggy Walker
has been selling clothes for 10 years.
Peggy loves to visit, especially with good, loyal customers.
This time was different, though. This time was somewhat sad.
In each of the five cases, her customers came to say goodbye.
Two were teachers who were moving on. Two were women whose
husbands' jobs had been eliminated. One was relocating
because her husband was being promoted.
In many ways, this is the Pecos story. Too many people
leaving. Not enough new folks coming in to take their place.
And, in many ways, Peggy Walker is the Pecos story. Like
others who run small businesses in Pecos, she has learned
the tough art of scratching quarters out of the West Texas
desert to remain successful.
Of her ten years as a Pecos businesswoman, she says, the
last two have been the toughest in terms of declining
customer base. The garment industry itself, she said, is in
a down cycle, but the economic pressures of Pecos don't help.
Her battle plan has included diversification. She has other
Needleworks, Etc., outlets in Alpine and in Jal, N.M. She
hits the road to sell her wares, some of them which she
designs and manufactures herself, at consumer trade shows in
neighboring cities.
Too, Needleworks, Etc. has joined the Naturally TEXAS
program which promotes Texas-made products and, in turn,
promotes its own members.
"Give Pecos a chance," is the message Peggy Walker has for
the residents of this town. "All of us in business here are
so grateful to the many people in Pecos who do shop with us,
but to those who don't we ask they only give us a chance
before going to Odessa or wherever."
Peggy said local merchants are especially hopeful that those
who depend on them for donations - and there are a lot of
people in that category - will remember them when it is time
to buy something.
The Pecos Enterprise knows all about fighting for survival.
We, too, are grateful to our advertisers in a market where
the number of retailers has been severely impacted by many
factors, not the least of which is Wal-Mart.
People who take their bucks out of town are no doubt a
problem, but the greater issue, at least as this temporary
resident sees it, is the outflow of people, the very ones
who are stopping by local merchants to say goodbye.
We have been warned it is not proper to talk about such
things, as if ignoring the problem will make it disappear.
That's hogwash. As a matter of fact, the only way to solve
this is to meet it head on.
Today's vote on the sales tax, if it is approved, will
allocate funds for the economic development effort, the
fight for more jobs. Every little town in the country is
making the same effort. There are no guarantees except this:
you have no chance of winning unless you play the game.
Dudley Montgomery, who luckily for Pecos chose our community
over an employment opportunity in Wilcox, Arizona, 44 years
ago and has been associated with his Security State Bank for
39 of those years, has seen Pecos go up and down the
economic track for the last half of this century.
"You know," he told me last week, "when good things happen,
a lot of times it's luck, but you've got to never stop
trying to make good luck happen, and you need to be ready to
take advantage of opporunity when it comes around."
Right on. That's the Pecos story. As long as the Peggy
Walkers and Dudley Montgomerys and -- yes, the Pecos
Enterprise -- are willing to fight the good fight, there is
hope.
Day care problem needs to be addressed

There is hardly a more stressful situation for a young
mother than the care of her children while she goes into the
workplace to make a living.

That is why we read with sorrow last week's announcement
that the Pecos Learning Center was closing its doors. That
happened, according to board member Dick Alligood, because a
grant from the Texas Workforce Commission was denied.

So it is that the mothers of 43 children had to scramble
Monday morning to make new arrangements for the care of
their kids. The ones who were lucky enough to find someone
to watch them still have their jobs. Unfortunately, there
are those who might not be working this week because they
have nowhere to turn for help.

Because Pecos is a smaller town, there are many in the
"extended family" who help out with child care. Those who
have left for the so-called greener pastures of urban living
have learned that child care in big towns is an even more
crucial issue - hard to get and even harder to pay for.

Nonetheless, we have a real problem here, and it is one we
must deal with now. Child care is not just the problem of a
struggling parent. It is the problem of those who employ
them, too. Closing of the Pecos Learning Center, for
instance, was said to have affected ten school teachers
whose children were cared for at the Eddy Street facility.

Some organization in Pecos, perhaps our Chamber of Commerce,
needs to address the child care problem, sooner rather than
later.
Commissioners need to earn their pay

To The Editor:

If we all recall back in 1990 Dr. W.J. Bang came up with the
idea of changing the old road system to the new road and
bridge system, saying that it was a way of saving the county
money. That has been just talk, we have never seen it on
paper.

What we need is to vote "no" for the present system and get
our commissioners back to work and take care of their
precincts.

It's bad enough for the commissioners to say that money has
been saved. When we have four commissioners getting an
estimated $36,000 a year for attending court meeting; and
also having the road and bride administrator with another
$36,000 a year, lets vote "no" on the new system and get our
commissioners to earn their salary, and avoid hand outs.

Thank you,
Name Withheld By Request
Cemetery cleanup was a positive project

To The Editor:
I would like to express my appreciation to the Crockett
Middle School students, teachers and parents who
participated in the cleanup of Fairview Cemetery and to the
Lions Club for their support of the project.

The Pecos Enterprise missed a golden opportunity to feature
a story showing the positive things that go on in our
community.

Nancy Dean
What does it take for fans to show up?

To The Editor:
The Pecos Eagles football team made history Friday, Oct. 23.
For the first time in 22 years, the Eagles are in the
playoffs in football. Congratulations coaches and players;
we are very proud of you.

All week this game was hyped by the newspapers, radio, and
television stations. The #1 offense was playing the #1
defense. The winning team would be guaranteed a playoff
spot. So, where were the fans?

When the Odessa American wrote about the game in Saturday
morning's paper, the article stated that the Pecos game was
played in front of an embarrassingly small crowd. That's
embarrassing.

People, if we want to turn this town toward progress, we
need to get out there and support OUR Eagles. They are
representing OUR town. Nothing will turn around a town
faster than a winning football team.

I will have to say that the fans that were there were very
vocal. This is a step in the right direction. The band
played when the Wildcats were trying to score on the opening
drive. They played LOUD. Credit the band and good defense
for stopping Clint from scoring. The noise caused Clint to
draw an illegal procedure penalty which forced them five
years backward.

Do you think that the players noticed the poor turnout? Ask
them if they did. The price of a ticket is worth watching
the boys come off the field after the victories. The post
game practice of celebration between the band and the
players is becoming a beautiful tradition.

I hope that Friday, Nov. 6, we can fill the stadium. Show
the boys and coaches that we are behind them. Maybe everyone
can't be a football player, but everyone can be a fan. Let's
rock the stadium; show them we care!

Robin Land
Drug-free rally had many participants

To The Editor:
The drug-free rally held at Eagle Stadium was resoundingly
successful. The support that the PBT-ISD counselors received
was outstanding.

We (PBT-ISD Counselors) would like to recognize and
sincerely thank the following agencies/people for their
dedication and their time in helping our community and our
schools fight the war on drugs: Dot Stafford-mayor; Clay
McKinney-Chief of Police; members of S.W.A.T.; Pecos Police
Department Officers; Tony Perez-Asst. Warden RCDC; Vaughn
Garnto-Captain RCDC; C.E.R.T./entry team-RCDC; Jimmy
Galindo-County Judge; Andy Gomez-Reeves County Sheriff;
Reeves County Sheriff's Department Officers; Louise Moore,
Mary Ann Acosta, John Cook-Reeves County Juvenile Probation;
Police Explorers; Randy Reynolds-143rd District Attorney;
Diana Tijerina-U.S. Probation; U.S. Customs Pilots; George
Campbell-U.S. Border Patrol; Alex Rodriguez, Yolanda
Pacheco, Rene Rasberry-Immigration and Naturalization
Service and Isabelle Blanchard-Pecos Airport.
Halloween prank poses threat to truck, others

Dear Pecos Newspaper,
I have to let you know that I almost lost my husband of 22
years, to a senseless Halloween prank on or about mile
marker #37 on I-20 East coming into the city of Pecos.

My husband is a father of 8, grandfather of 35,
great-grandfather of 3. He is a truck driver of 10 years
for Conway Transportation, he passes through your city 4
times a week and has been doing so for 5 years. But on this
weekend of Halloween on Sunday morning a "RED" pick-up truck
was parked on the overpass about 12:25 AM and threw a BRICK
onto the front windshield smashing the wind shield, 5 inches
higher and he would have been killed and possibly killing
others.

I know that everyone in this town is not responsible, but we
are responsible as adults to know where our children are and
what they are doing at night. This was a very dangerous
prank and I hope you urge your law enforcement officials to
pursue these pranksters. I would appreciate someone keeping
me apprised of the situation, and I know it is a long shot,
but anyone that has a teenager that drove a RED truck
Saturday night and Sunday morning should really question
their children or teens.

Thanking you in advance for letting me vent my anger and
frustration.

Linda B. Kirven
via e-mail <!==========end copy===================>
---
---
Pecos Enterprise
Ned Cantwell, Publisher
Division of Buckner News Alliance, Inc.
324 S. Cedar St., Pecos, TX 79772
Phone 915-445-5475, FAX 915-445-4321
e-mail news@pecos.net
Associated Press text, photo, graphic, audio and/or video material shall not be published, broadcast, rewritten for broadcast or publication or redistributed directly or indirectly in any medium.


Copyright 1998 by Pecos Enterprise
We support Newspapers in Education
---