Daily Newspaper and Travel Guide
for Pecos Country of West Texas
Opinion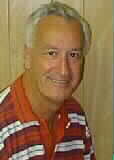 Observations
By Ned Cantwell
Enterprise Publisher
<!==========paste copy here==============>
Tuesday, October 27, 1998
Mac McKinnon left
his mark on Pecos

We finally got rid of that rascal, Mac McKinnon. That
blustery guy had an opinion on just about everything. And he
certainly wasn't hesitant to express it. To anyone. To
everybody. Anytime. Anywhere.

Mac never met an argument he wanted to dodge. He was drawn
to controversy as a moth is to light. If you wanted to know
what was on Mac's mind, he would tell you. On the other
hand, if you didn't want to know what was on Mac's mind, he
would tell you.

Sometimes, he was just plain contrary. And sometimes he
would drive a fellow nuts.

So, old Mac put Pecos in his rearview mirror. He took his
act north to Fort Morgan, Colorado, where he started last
week as publisher of The Fort Morgan Times. The folks in
Fort Morgan have no idea what's in store for them. You can
bet they are learning, though. Quickly.

Yep, Mac is gone. And, boy, howdy, do I ever miss him.

Mac McKinnon is as good a small town newspaper operator as
I've ever met. Forget your fancy marketing studies and
business frills. Pound the pavement for news. Publish a
product that will do the job for the town's advertisers, one
the people want to read. Those are the basics, and they are
buried deep in McKinnon's soul.

I first heard his name nine years ago. "This is Mac
McKinnon," he barked over the telephone line to me in
Carlsbad. "I hear you need someone to run the paper in
Pecos. I'm your man."

Lobbying for time, I suggested Mac send a resume so we could
continue the discussion in days to come. "I'm getting in my
RV right now. I'll be in Carlsbad by 5 p.m. tomorrow," he
said. End of discussion. Short weeks later, Mac McKinnon
became publisher of the Pecos Enterprise.

Mac loved Pecos and he put everything he had into his work
and into his community. The town knew that, and it
appreciated him for it. He does not leave, however, with a
totally adoring fan club.

Anyone that outspoken and dedicated to his own beliefs will
gather his share of detractors, and Mac had his.

Two of them expressed themselves freely in letters to me
last week. One did not sign a name, the second signed, but
requested the name be withheld. Both said much the same
thing: Mac McKinnon not only had strong editorial views, but
he slanted the news to support them.

"Mr. McKinnon gave his view only and edited his reporters.
This is not good for any community. We deserve objective
reporting from the newspaper," said one writer who claims
Mac was stacking the deck on the sales tax issue.

"McKinnon was very biased in his reporting," said the second.

Bull. The managing editor and reporters have assured me that
their old boss emphatically stressed his opinions, but he
did not once ask them to omit factual - and the emphasis is
on "factual" - material which might not support his views.

After a lifetime in the news business where I, too, have had
much the same type of charge levied against me, I know full
well that some who disliked Mac will read my defense of him
as so much self-serving pap.

So be it. This newspaper is open to all legitimate news. If
you will not believe it has been in the past, there is
nothing I can do about that. But if you think you see it
happening in the future, let us know about it.

A newspaper's integrity is its only key to credibility. I
feel passionately about that. Maybe I can't work up a head
of steam like old Mac does, but I'm getting there.

Meanwhile, I'm waiting for someone to call and say he has
headed his RV for Pecos. That worked out pretty well, last
time.
EDITOR'S NOTE: Ned Cantwell will be the acting publisher of the Pecos Enterprise until Mac McKinnon's replacement is named. He lives in Carlsbad and can be e-mailed at:
cantwell@caverns.com
OUR VIEW
Everyone is encouraged to vote in November

Decision day approaches. Early voting is now underway and
ends this week. The general election is next Tuesday, Nov. 3.

First and foremost, we encourage everyone to vote and to
vote on every issue.

The Pecos Enterprise endorses candidates for various
contested positions. As usual, we do not make public choices
about local elections. There is only one of those and that
involves a write-in.

Following are our endorsements:

-For U.S. Representative, District 23, we like Republican
Henry Bonilla. He's the incumbent and has done us a good job.

-George W. Bush, the Republican incumbent, is our choice for
governor. Again, he has done a good job and needs to be
returned to office.

-John Sharp, the Democrat and now state comptroller, gets
our nod for lieutenant governor. We like what he has done as
comptroller and what he has to say about being lieutenant
governor.

-The Republican John Cornyn is our choice for attorney
general.

-In the Comptroller's race, our choice is Democrat Paul
Hobby who comes from a political family and has a long
record of public service.

-David Dewhurst, the Republican, is our choice for
commissioner of the general land office.

-For commissioner of agriculture, our choice is Republican
Susan Combs.

-In the Railroad Commissioner's race, our choice is
Republican Tony Garza.

-In the races for Texas Supreme Court places, our choices
are:
Place 1, Republican Craig T. Enoch;
Place 2, Harriet O'Neill, Republican;
Place 3, Republican Greg Abbott;
Place 4, Deborah Hankinson, Republican;

-In the races for places on the Court of Criminal Appeals:
Place 1, Charles F. (Charlie) Baird, the Democrat;
Place 2, Cheryl Johnson, Republican;
Place 3, Lawrence 'Larry' Meyers, Republican;

-For member of the State Board of Education, District 1, our
choice is Rene Nunez, Democrat.

-For Justice, Eighth Courth of Appeals District, Susan
Larsen, Democrat.
YOUR VIEW
Variety of music will bring in concert goers

To The Editor:
This letter is in regards to your recent ad about the Fall
Fair concert. I felt somewhat devastated to read that this
year's concert did not make a profit for our small community.

However, I would like to suggest, being a young adult, that
you all could bring a bit more "updated" music (all styles)
and for all kinds of races too; such as Tejano, Norteno,
Banda and Country and Western.

This is just a suggestion since there has been more young
people roaming around town with nothing to do but get into
trouble. I suggest bringing music artists such as Bobby
Pulido, Los Nortenos de Ojinaga, Intocable, Limite, even
Clay Walker or Tim McGraw. Maybe even some groups from the
early 90's such as La Fiebre or La Sombra.

Maybe these artists won't be appropriate for our small
community budget, but it would sure fire things up and
attract more visitors from all over the area to our Reeves
County Fall Fair. Give it a thought, Pecos...

Name Withheld By Request
Taxpayer urges everyone to vote

To The Editor:
Please vote "FOR" for our present Optional Road System.
Reeves County can not afford 40 or more employees without
raising taxes. The road system has worked for us in the past
and will in the future. Our county roads are in excellent
condition, help us keep the road system separate from the
individual county commissioners.

Remember, vote "FOR" this proposition.

A Reeves County Taxpayer, Charlene Pry
Pecos needs to clean up

To The Editor:
I was down through there for business a couple of weeks ago.
It is the most unfriendliest, dirtiest little towns I have
ever been in!! The people were prejudiced, at a fast food
outlet, it took them 20 minutes to get our food out to us
because the manager, was too busy flirting with some local
football player to wait on the customers and we are not the
only ones who had to wait for their food

The next day we went to a grocery store. The service was
horrible!! There was one middle aged lady in there that was
very nice and really took time to help us. I believe her
name was Louise. That manager needs to take lessons from
her!!!! We have to come through here quite a bit going to El
Paso and I think I speak for all of the out-of-towners as
well as the decent people that live there, Pecos needs to
wake up and clean up before it goes down the toilet!!!

Kristen Dodge KSD/WWF
Right decision on issue needed

To The Editor:
Your recent article...in support of our current Optional
Unit Road System was very informative and timely to help the
citizens of Reeves County in the upcoming election to make a
right decision on the issue.

I deeply appreciate your fine service to our community. I am
writing this letter to emphasize the importance of this
issue one more time to the voters of Reeves County, since
the decisions on this matter would have far reaching affect
on our future.

If the election turns out in favor of retaining our current
Optional Road System as it exists, it surely would continue
to help our county to progress further. But if voters decide
to go back to the old precinct system, our county will face
a severe financial strain to make such unnecessary changes.

When Reeves County voted to adopt the unitized optional road
system in 1991, the goals were to achieve elimination of
duplications, improved utilization of personnel and
equipment, higher and uniform quality of service to the
entire county road system, and overall reduction of cost and
improved efficiency in the road and bridge department.

In addition to these goals, voters also wished to create an
environment where more citizens, without interest in road
duty, could serve as commissioner.

As a member of commissioner's court, I am pleased to say
that all of the above-mentioned goals have been successfully
accomplished. In reviewing the past eight years of our Road
and Bridge Dept. budget data produced by the auditor's's
office, it is clear that our optional road system has been
operating under budget year after year during those years as
opposed to obvious deficit spending in the prior years of
operation under the old precinct system.

This fact again proves that Reeves County voters made a wise
decision eight years ago and should not disrupt the current
optional road system in our county.

According to an editorial in ...the Abilene Reporter News,
over 51 counties in Texas now use unitized optional road
systems in their counties which is about double that in
1991, indicating the trend that more and more counties in
Texas are seeking to adopt cost effective optional road
systems over old expensive precinct road systems in order to
find a way to save and to help ease the financial strains in
their counties.

Since the Road and Bridge Dept. is under the supervision of
the commissioner's court, it is extremely important to have
supportive commissioners in the county for the optional road
system to succeed. For this reason, I urge the voters to
examine carefully each candidate's stand on this issue in
addition to consideration of other qualifications in
choosing the candidates for the next commissioner.

In precinct 2, we have two well qualified, civic minded
candidates running for the commission post and it is a
difficult decision to make a choice. Personally, I am in
favor of choosing David Castillo, since he has shown
consistently strong support of the current optional road
system and made his position clear from the beginning of the
campaign on this issue. He also has shown serious interest
learning about our county government function by regularly
attending the commissioner meetings each month for a long
time.

Considering our depressed local economy and shrinking tax
base, we cannot afford to risk additional financial burden
to our county by making a wrong decision, going backward to
the less efficient and more expensive old precinct system. I
respectfully urge voters to vote "for" retaining our current
optional road system on Nov. 3 for the continuing progress
of our county.

Thank you and may God bless you all.

Dr. W. J. Bang
Commissioner <!==========end copy===================>
---
---
Pecos Enterprise
Ned Cantwell, Publisher
Division of Buckner News Alliance, Inc.
324 S. Cedar St., Pecos, TX 79772
Phone 915-445-5475, FAX 915-445-4321
e-mail news@pecos.net
Associated Press text, photo, graphic, audio and/or video material shall not be published, broadcast, rewritten for broadcast or publication or redistributed directly or indirectly in any medium.


Copyright 1998 by Pecos Enterprise
We support Newspapers in Education
---