|
Daily Newspaper and for Reeves County Trans Pecos, Big Bend of West Texas
OPINION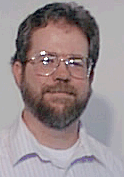 <!=================paste copy here==========================>
Monday, December 15, 1997
The Way I See It

By Rick Smith
A week of highs and lows
Texas now has the second highest population, next to
California, of the 50 states, according to an Associated
Press wire story about the federal government's annual
Statistical Abstract of the United States that we ran
Monday.
The same report said our state is among the 10 fastest
growing states in the nation.
From 1970 until last year the Texas population increased by
71 percent, growing from 11.2 million to 19.1 million. The
report predicts that the Texas population will continue to
increase until, by the year 2025, there will be more than 28
million people in Texas, again second only to California
that is expected to have 48 million residents by then.
Texas residents are among the youngest in the nation, only
four other states have a lower percentage of people older
than 65 years.
As the state's population continues to grow not everyone is
going to want to live in the DFW Metroplex, Houston or San
Antonio. I think Pecos city leaders should do everything
they can to attract some of this growing population to move
out here. The more people that move to the area the more
local businesses will profit. Attracting more businesses to
locate in the area will increase the number of available
jobs here, which will attract workers. Also, improving the
quality of life here will attract more people to move to
Pecos.
Tuesday's Pecos Enterprise included a story about a
high-tech steel company that is looking to locate part of
its operations in Pecos. Members of the Pecos Economic
Development Corporation have been meeting with
representatives of this company (Meta Tech) and may have
succeed in convincing them to locate their operation here.
That's great news for Pecos.
Forming the Pecos Economic Development Corporation was a
smart move. When the group finally hires a full-time
economic development director it will not take long for the
community to feel the benefits.
Meanwhile, there are other things that need to be done now
to ensure a strong future for the area.
The Red Bluff Water Power Control board was informed this
week that plans must be made and action taken to improve
water conditions in the area. If Pecos is going to grow and
prosper we need better water.
The first part of the week was filled with positive stories
in our city. The last part of the week seemed to be filled
with bad news, much of it related to drugs. The courts in
town seem to always be busy with drug-related cases. This
week was no exception.
An entire local family got into trouble messing with illegal
substances. Maybe it will be a wake up call for them that
will turn their lives around for the better.
Local police say crime has a tendency to pick up during the
holidays. A lot of things contribute to that, but the main
point is that maybe we should be a little more alert to
possible problems this time of year.
Now for something completely different...
In our continual quest to improve the Pecos Enterprise
sometimes we are not totally successful. Due to changes
being made in how we develop some of our materials, at the
beginning of this week we found ourselves without material
for the daily horoscope and the crossword puzzle. We
immediately heard from irate devotees of these two sections.
They were very upset that their favorite part of the
newspaper had been left out.
The complaints were heard and we corrected the situation
even faster than we had planned.
That incident says a lot to me about what some people value
most about their local newspaper. It reminded me of those
who complain when their favorite television soap opera is
interrupted by important news stories.
Editor's Note: Rick L. Smith is the City Editor of the Pecos
Enterprise whose column appears each Monday. He can be
e-mailed at: ricks@pecos.net.
Ramblin's
By TUMBLEWEED SMITH
Pets also need loving, tender care
Media should admit its racial bias
Patients at state mental hospitals, residents of retirement
or nursing homes and some folks who have special needs for
their illnesses now have a unique treatment to make them
feel better.
It's called Pet Therapy: petting a dog, stroking a cat,
watching goldfish swim or observing some type of small,
colorful lizard crawl around.
Corey Marr is in charge of pet therapy at the Big Spring
State Hospital. His companion is a dog named Buddy, who is
the most popular living thing on the hospital campus. He is
as busy as any staff member. People love Buddy. Perhaps they
identify with him because he was a throw away animal that
was obtained from the Humane Society. What follows are
comments from patients about pet therapy.
"A dog is man's best friend. My best friend was a dog. They
make everything seem like how life should be.
"Buddy takes us back to a better, happier time, when the
problems weren't there, the worries weren't there, when we
weren't in a corner and didn't know how to get out.
"I could be having a really bad day and I can see Buddy who
has no problems whatsoever because he's a dog and it makes
me happy to see something so joyful. Animals have a tendency
to make you feel loved.
"When I was depressed the last time, I played with Buddy and
the depression went away. He doesn't judge. He doesn't
condemn. If there's a defect, he doesn't mind. He's loving.
He's kind.
"I like to escape into his little world for awhile. It's
like he's saying to me 'step into my shoes for awhile and
everything's going to be ok.' Buddy makes us feel that
everything is not as bad as it seems, that there's not evil
everywhere. Sometimes I wonder if I'm the pet or the dog's
the pet. Sometimes I feel like I'm the pet.
"I woke up one morning with a migraine headache. It lasted
through lunch. When I came to pet therapy that afternoon,
the headache went away.
"I haven't seen Buddy turn down a patient yet. He wants to
be around everybody. He hops from one patient to the next.
It doesn't matter what disability, what color or nothing.
They except you no matter what. Animals don't hurt like
people do.
"When you're feeling lonely and you can't talk to somebody
else about something, you can talk to an animal and they're
gonna love you. And If lam sad, I don't have to tell the
dog. He knows. He's very sensitive.
"It just makes you feel wanted, more like you belong. Most
people who are mentally ill don't feel like they belong any
where. Pet therapy is a great thing for people who are not
loved. Animals give us unconditional love. They make us
forget everything bad in our past and concentrate on the
good things.
'If you're angry, they're Donna calm you down. I feel a lot
better with an animal. I feel like I want to do more. I feel
like I've got somebody who wants to be my friend."
Our View
Environment problem a threat for future
The world conference on global warming was held last week in
Japan and out of that conference came some very alarming
information.
We all know that there are now holes in the ozone layer
which is supposed to protect us from harmful radiation from
the sun. Those holes are said to be caused by pollution.
Some of the ill effects of that radiation can be seen in
deformed frogs found in the northern United States. It is
said that nature will suffer and should be a sign of
warnings to humans to clean up our earth. That appears to be
happening.
In spite of this, however, the greed of man seems to
supercede common sense as the world's rain forests are being
raided for lumber, particularly in South America (the Amazon
Rain Forest) and in areas of Southeast Asia.
With all the artificial building materials available in
today's world, one would wonder why we have to keep cutting
down all the lumber we can get our hands on. And with
technology, why can't we manage timber areas as so many
lumber companies have started doing in the United States as
well as other areas of the world.
This threat to our environment is something that needs the
attention of everyone. It's not just a matter for the idle
few who have nothing else to do with their time.
Our world is at stake for future generations. Get involved
by conserving, being informed about this problem and demand
action from our government and industries.
Critic's Corner
Book on Mexico reveals many beauty spots
Everyone is familiar, I'm sure, with the many beautiful
spots in Mexico. However, not many people have gotten to see
all these spots and many of these areas are relatively
unknown.
That is no longer the case as a new book reveals many of the
beauty spots in Mexico and all of its various regions. The
book, Mexico, A Higher Vision, an aerial journey from past
to present, has been recently published by ALTI Publishing,
Inc., in hardback with beautiful pictures for $35. This
lovely coffee-table book is available in English or Spanish.
It will make a great gift for the armchair tourist or for
anyone wanting to plan a trip into Mexico. It can be ordered
through the Amazon Books link on the Pecos Enterprise web
page, Reviews or at your favorite book store.
Novelist Carlos Fuentes who writes the introduction to the
book, notes, "To see Mexico from the air is to look upon the
face of creation." And so it is as you go through the book
and see the many (150) fantastic aerial images of Mexico and
its vast beauty.
There are eight chapters introduced by informative text on
each region in the 192-page book.
Like an aerial journey, the book transports readers from the
Mayan grandeur of the Yucatan to the hostile beauty of the
Baja California peninsula. Seen from the air are well-known
archaelogical sites such as Chichen Itza, Uxmal, Tulum,
Monte Alban and Teotihuacan and less accessible ones like
Yaxchilan and Edzna.
Photography is by Michael Calderwood of England who said his
goal was to "capture the face and feeling of Mexico as no
one had ever done before."
In my opinion, he has certainly done what he set out to do.
It is a well done publication and is well worth your time
and money.
MAC McKINNON
---
---
Pecos Enterprise
Mac McKinnon, Publisher
Peggy McCracken, Webmaster
Division of Buckner News Alliance, Inc.
324 S. Cedar St., Pecos, TX 79772
Phone 915-445-5475, FAX 915-445-4321
e-mail news@pecos.net
Associated Press text, photo, graphic, audio and/or video material shall not be published, broadcast, rewritten for broadcast or publication or redistributed directly or indirectly in any medium.


Copyright 1997 by Pecos Enterprise
We support
---