|
Daily Newspaper and for Reeves County Trans Pecos, Big Bend of West Texas
OPINION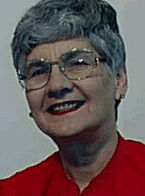 <!=================paste copy here==========================>
Opinion
Tuesday, November 18, 1997
Squarely Pegged

By Peggy McCracken
Doctor warns of HMO abuse
Patients are treated like dogs under the Health Maintenance
Organization system now controlling America's health care,
says one doctor who is trying to reverse the flow of dollars
into HMO executives' pockets. That is, doctors provide only
the treatment the owner will pay for. In this case, the
"owner" is the HMO.
Dr. Gordon Miller claims that HMOs don't save money for the
patients, but merely re-direct it to HMO executives and
stockholders - and to doctors who profit when they refuse
treatment to their patients.
The doctor's book, "Speak Now or Forever Rest In Peace," is
enough to make your blood run cold. Dr. Miller says his
colleagues are caught up in a system that rewards them for
denying treatment because they are paid in advance for all
their patients.
Under a system of "capitation," HMOs pay their member
physicians a set amount based on the number of patients in
their care. When a patient is treated, the doctor pays for
it. The more tests he orders and the more medicine he
prescribes, the less money he will have left for himself.
I don't know how accurate Dr. Miller's assessment is, but I
have heard doctors and hospital officials bemoaning the fact
that HMOs are taking over the health care business. They
seem to feel trapped by a system they don't want but can't
stop.
Employers have contributed to the proliferation of HMOs
because it saves them money on group insurance plans.
Nowadays nearly everyone is covered by a group policy at
work, Medicare or Medicaid.
It's that third-party payment system that caused health care
to get so expensive, Dr. Miller says. When they have good
insurance, patients have no incentive to keep costs down, so
they fail to guard their health and demand costly care. And
doctors can go all out to provide that care plus extras that
may or may not be necessary, knowing the insurance company
will pay most or all of the bill.
I thought the HMO system might be an improvement, because it
promotes preventive care. However, Dr. Miller says it only
rewards the HMO for everyone to stay healthy - it doesn't
promote early treatment of disease to keep them from getting
worse or dying.
He is pushing for medical savings accounts, a concept I
endorse and hope our government officials will promote with
tax incentives like they do IRAs. If everyone saved up to
pay their own health care bills, knowing they would get to
keep anything left over, they would be more careful about
preventive care and demanding expensive treatment.
Sure, penny pinchers would neglect their health and keep the
money. But that's the concept this country was founded on.
Every individual is responsible for himself and should be
free to make any decision affecting his health or wealth.
Dr. Miller published the book himself and offers it for
$7.99 plus $3 shipping. Mail check or money order to Gordon
Miller, P.O. Box 925, Salem OR 97308-0925. He will accept
Visa or MasterCard. Give number, expiration date and sign
the order form.
"Good will come to him who is generous and lends freely, who
conducts his affairs with justice." Psalm 112:5, NIV.
EDITOR'S NOTE: Peggy McCracken is a writer and webmaster
whose column appears each Tuesday. She welcomes comments by
e-mail at: news@pecos.net
Zig Ziglar
Parents teach responsibility and respect
Teaching your child to love to read by reading to him or her
is an extraordinarily important part of life. It develops a
bond between parent and child and demonstrates that reading
is a family event that is fun and very informative.
In this process, you are giving information that will enable
the child to make important life decisions more wisely.
You're also teaching your child or children to think as you
educate them about money, responsibility and respect for
authority.
Something that would be enormously fun and educational would
be to teach your child to play the game of chess. Chess
teaches many things: Patience is one. How to evaluate the
opposition is another. How to think things through in an
organized manner is yet another. No one would deny the fact
that these are marvelous qualities for a child to learn and
will help him or her to be more successful in life.
Incidentally, for a small child, chess might be too
difficult, but an old fashioned game of checkers provides,
on a simpler basis, some of the same benefits. What this
also does is take away time from the TV set, increases
family time and eliminates the viewing of gratuitous sex,
violence and profanity.
Those are extra benefits from these activities and will be
helpful in raising successful kids. Since a parent's No. 1
job is to work himself or herself out of a job by raising
kids who can make it on their own, this is a major step in
that direction. Take that approach, and I will see you at
the top!
---
---
Pecos Enterprise
Mac McKinnon, Publisher
Peggy McCracken, Webmaster
Division of Buckner News Alliance, Inc.
324 S. Cedar St., Pecos, TX 79772
Phone 915-445-5475, FAX 915-445-4321
e-mail news@pecos.net
Associated Press text, photo, graphic, audio and/or video material shall not be published, broadcast, rewritten for broadcast or publication or redistributed directly or indirectly in any medium.


Copyright 1997 by Pecos Enterprise
We support
---