|
Daily Newspaper and for Reeves County Trans Pecos, Big Bend of West Texas
OPINION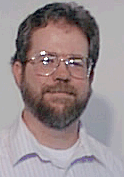 <!=================paste copy here==========================>
Opinion
Monday, November 10, 1997
The Way I See It

By Rick Smith
Pecos youth committee helps repair lights
MONDAY
Community contrasts
The big drug raid probably shook up a lot of riff-raff around
town. Everyone says there is a big drug problem in Pecos. Maybe
arresting 20 people in one day can put a dent in the problem.
We ran a picture of the Pecos City Youth Advisory Committee and
the Crockett Middle School Pep Squad helping the Chamber of
Commerce repair Christmas lights to be displayed in the city
during the holidays. Those kids show the good side of our community
TUESDAY
Colorful
This day we ran a couple of full-color pictures of some colorful
trees in the area. You will see more color pictures in the Pecos
Enterprise in the future as part of our effort to bring you a
better product.
Enterprise reporter Cara Alligood wrote an interesting article on
Jim Blanchard and his pistachio orchard. It seems like a lot more
crops from Asian countries would grow well around here. Is anyone
growing figs or olives?
WEDNESDAY
Apathy/energy contrast
Less than seven percent of the voters in Reeves County turned up
for the constitutional amendment election Tuesday. That means the
other 93 percent can't complain if they don't like the way the
election turned out.
Pecos city officials said they got recharged by attending the
Texas Municipal League annual conference in Fort Worth and they
came back with a lot of good ideas. Let's hope they apply those
good ideas to running the city and we all see the benefits of
their renewed energy.
THURSDAY
Persistence needed
If you have been trying to get some of the advanced services like
Caller I.D. from GTE and their agents have been telling you the
services are not available yet they may be wrong. As reported
Thursday, GTE spokesman Charles Watkins says you need to keep
trying until you get someone who knows about the most recent local
upgrades.
FRIDAY
Lack of interest?
Often times we at the Enterprise get complaints about our lack of
reporting on important holidays like Veterans Day. We are not
entirely at fault in this matter.
The Enterprise is a NEWSpaper. The primary news that we report on
is what people in the area are doing or what is happening that
affects local people. If no one in the area is performing a
Veterans Day ceremony we don't have much to write about the
subject. We report about things that most people get involved in
because that is obviously what most people are interested in.
Occasions like Veterans Day are very important. However, if the
community chooses not to do anything in connection with the event,
that leaves us with very little to report about. We could do
articles on the history of the holiday or what other communities
are doing in connection with the event, but if no one in Pecos is
doing anything for the occasion then it seems nobody is very
interested in it and would not be interested in reading about it.
If you disagree, please let me hear from you.
Editor's Note: Rick Smith is the City Editor of the Enterprise
whose column appears each Monday. He can be e-mailed at:
ricks@pecos.net.
---
---
Pecos Enterprise
Mac McKinnon, Publisher
Peggy McCracken, Webmaster
Division of Buckner News Alliance, Inc.
324 S. Cedar St., Pecos, TX 79772
Phone 915-445-5475, FAX 915-445-4321
e-mail news@pecos.net
Associated Press text, photo, graphic, audio and/or video material shall not be published, broadcast, rewritten for broadcast or publication or redistributed directly or indirectly in any medium.


Copyright 1997 by Pecos Enterprise
We support
---