PECOS ENTERPRISE
Daily Newspaper and Tourism Guide
for Trans Pecos, Big Bend, Far West Texas
Tourism|__|News|__|Sports|__|Scores|__|Lifestyles|
Golden Years|__|Living off the Land|__|Subscribe Enterprise|
Advertising|__|Alpine Avalanche|__|Monahans News|__|E-Forum|__|Lotto
Links|__|Photos|__|Archives|__|Classified|__|ENTERPRISE HOME PAGE
Van Horn Advocate
Opinion
Monday, October 6, 1997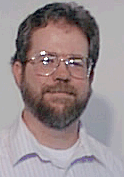 The Way
I See It

By Rick Smith
Youth make headlines

Skip to next story
Angels, queens and campers
Maybe it's because it's Homecoming time in the area now, but it seems
like we had a lot of news about kids in the paper this week, and most of
it was good news.
Balmorhea High School crowned Senior Naomi Madrid Homecoming Queen this
year. She looked radiant as BHS Principal Elizabeth Cook wrapped the
royal robe around her.
Meanwhile, PBT schools are looking for angels. Or rather, ANGELS,
(Assisting the Next Generation with Encouraging Love and Support),
mentors to give a little extra encouragement to students who could use a
boost. I can't think of a better way to pay back your community than by
volunteering a couple of hours a week to support a young child.
About 30 youngsters got a little insight into what it was like for
old-time cowboys to camp out on the range last weekend with a visit to
the chuckwagon exhibit of the West of the Pecos Museum. It's important
that young people are told what times were like in the past and our
museum is one of the best places to educate children on the history of
West Texas.
Tuesday
Teens save school from fire
I think this is the biggest news of the week. Three teenagers happened
upon Lamar Middle School just after an arson had splashed gasoline on
the side of the building and set it on fire. Gilbert Rodriguez, Katrina
Quiroz and her brother Moses Quiroz not only alerted the fire department
that the school was on fire, they managed to extinguish the flames
before the fire trucks got to the scene.
I think the three teens should be given some kind of award for their
good deed. Many teenagers, when confronted with a burning school
building, would have been tempted to pull up chairs and watch the flames
grow higher. PBT school district officials should be grateful to the
teenage trio.
Wednesday
Reduction in rates has catch
Pecos Enterprise reporter Greg Harman caught a little flack from
supporters of Texas/New Mexico Power's (TNMP) plan to bring its
customers into the age of competition for electric power. TNMP's
statements of wanting to bring consumers lower rates as soon as possible
just rings hollow to most people, I think. Their continued reference to
"stranded costs" after the conversion to an open market for electric
power should raise a flag to consumers. A six percent decrease in rates
by the year 2002 could easily be eaten up with these so called "stranded
costs" coming back to the rate payer, even if shareholders carry part of
the load.
I think Greg spelled out the situation exactly as it is and some people
just don't like things in such an easy to read presentation.
Thursday
Rape, drug experimentation and death
News of area youth was not so good this day. One story told of a young
man wanted for aggravated sexual assault of a minor. Another story told
of West Texas teenagers getting sick from drinking a mix of morning
glory seeds and juice called "gordo juice." And yet another told of the
death of a young man who fell from a tree while at a party with friends.
Most of the time young people are pretty good people, as good or better
than older folks. But just as wisdom comes with age, so it seems
sometimes stupidity comes with youth. Children do the stupidest things
some times.
Friday
Man arrested on aggravated sexual assault charge
I like to think that Felix Ornelas, Jr. was arrested because we ran the
story in Thursday's paper that he was wanted for the aggravated sexual
assault of a minor, and that there was a reward on his head. We had to
practically drag the little bit of information that we published out of
the local police. They did not want us to publish the story. After
Ornelas was caught they thanked us for printing it.
Editor's Note: Rick Smith is the City Editor of the Enterprise. He can be reached by e-mail:ricks@pecos.net.
Your Views
Plan to lower rates offers advantages

Return to top
To The Editor:

Our voluntary plan to lower rates and provide a choice of energy
suppliers in five years offers several advantages to customers, so we're
happy when newspaper articles help readers learn more about the plan.
But we have to take exception with the article that ran in the Pecos
Enterprise this week ("Reduction in Rates Has Catch," Oct. 1).

The article gave the impression that our shareholders won't bear any of
the cost of our power plant and other investments. In reality,
shareholders pay $77 million! Under status quo, our shareholders would
not pay any of this amount - customers would bear the entire cost. So
it's hard for us to see how anyone could interpret this as a lopsided
deal for customers.

So why would we do this? It lets us start building for the future if
this plan is approved. Our plan is currently being reviewed by the PUC.
They will make the final determination if the plan is fair and
reasonable to our customers. The industry is changing rapidly, and
investors want to know what they might be able to expect in the future.
Our plan helps us answer that question for them.

The transition plan offered by Texas-New Mexico Power Company proposes
decreases beginning Jan. 1, 1998. These are actual rate decreases. The
potential for greater savings to customers will come in five years when
each customer will have access to market priced power. Under status quo
the customers would be captice to TNMP as their energy supplier.

Another important point that wasn't covered is this. The article kept
referring to "stranded costs" - the amount of an investment a utility
wouldn't be able to recover in an unregulated market. There are no
stranded costs until the market opens. So right now, no utility has
stranded costs.

Thanks for the opportunity to clarify these points.
PAULINE MOORE
West Texas Business Unit Manager
Texas-New Mexico Power Company

Pecos Enterprise
Mac McKinnon, Publisher
Division of Buckner News Alliance, Inc.
324 S. Cedar St., Pecos, TX 79772
Phone 915-445-5475, FAX 915-445-4321
e-mail: news@pecos.net
Associated Press text, photo, graphic, audio and/or video material shall not be published, broadcast, rewritten for broadcast or publication or redistributed directly or indirectly in any medium. Neither these AP Materials nor any portion thereof may be stored in a computer except for personal and non-commercial use. The AP will not be held liable for any delays, inaccuracies, errors or omissions therefrom or in the transmission or delivery of all or any part thereof or for any damages arising from any of the foregoing.

Copyright 1997 by Pecos Enterprise
We support Newspapers in Education