PECOS ENTERPRISE
Daily Newspaper and Tourism Guide
for Trans Pecos, Big Bend, Far West Texas
Tourism|__|News|__|Sports|__|Scores|__|Lifestyles|
Golden Years|__|Living off the Land|__|Subscribe Enterprise|
Advertising|__|Alpine Avalanche|__|Monahans News|__|E-Forum|__|Lotto
Links|__|Photos|__|Archives|__|Classified|__|ENTERPRISE HOME PAGE
Van Horn Advocate
Opinion
Monday, Sept. 29, 1997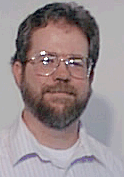 The Way I See It

By Rick Smith
Comments on last week's local news.

Skip to next item
Monday - Pecos applying to build juvenile corrections facility
There is no doubt that another jail that would bring in 600 jobs and
pump $20 million annually into the local economy is a good thing and
should be supported whole heartedly. However, most of the best jobs in
this community already are government jobs and most of those are law
enforcement related.
I really don't see any decline in the need for prisons in Texas for many
years, but most people didn't foresee a decline in the oil business
until it was too late. Building the local economy on government jobs,
jails and law enforcement in particular could spell disaster for Pecos
in the future.
To avoid such a misfortune the movers and shakers in this community need
to put as much effort in developing private enterprise as they have in
creating government jobs in this county.
New store aims at small town market needs.
Anthony's has moved out and now Bealls is moving in to take its place,
promising to better serve Pecos. I wish them luck and hope the citizens
of Pecos remember to "Shop first in Pecos."
Railroad improvements will lead to more train traffic from El Paso to
Ft. Worth
More trains coming through the area will mean more danger at
intersections. The city should begin looking at improvements that need
to be made at some of the smaller road/rail intersections and start
demanding that Union Pacific make those improvements in preparation for
the expected increase in traffic on the rails coming through town.
Tuesday - PHS Student Council has big plans
The youth of the city should have big plans. If our young people don't
have enthusiasm who will? If people don't have big ideas when they are
young and full of energy who will? The community should do everything it
can to support the students at Pecos High School in the projects they
plan. Those projects, whatever they are, need to succeed in a big way to
show those kids that they can have a positive influence on the world
around them.
Wednesday - Courthouse may get lights for Christmas
Some people may have taken offense at the picture I created on the front
page to go along with this story. I didn't mean it to be offensive. I
really think the Reeves County Commissioners have come up with good idea
in wanting to decorate the courthouse with Christmas lights. I wish them
the best with that project.
Thursday - Odessa College eyes Pecos for extending services
Odessa College is looking for a place to build educational extension
services. We need more opportunities for education in this area. Pecos
should already have some sort of community college but, as far as I
know, it doesn't. Community leaders should do everything in their power
to encourage Odessa College to expand here. It would do wonders for
keeping the youth of the city in the area by offering them a better
future.
Pecos unemployment rate drops most in area
That sounds like good news until you realize that a decrease in the
labor force helped to contribute to the decrease in unemployment. The
more people that give up and leave, the lower the unemployment rate.
More steps take to attract industry to city
Efforts continue to strengthen the local economic development committee.
Hiring an economic development director for the county will be a good
next step for the group.
Friday - City ambulance service scrutinized
What does it say about the community when a service like this is used
and nobody wants to pay the bill?
Reeves Co. Exempt from welfare to work
The county is exempt from the law that requires welfare recipients
between the ages of 18 and 25 to work at least 20 hours a week. Rey
Carreon, local Texas Department of Human Services supervisor, claims
that the number of welfare recipients is declining in the county. I
would think that the reason welfare recipients are declining here is
because they are moving away.
Editor's Note: Rick Smith is the City Editor of the Pecos Enterprise whose column appears each Monday. He can be reached by e-mail at: rick@pecos.net.
Your Views
New e-mail address

Skip to next item
Hello, everyone!

Mary and I have a new e-mail address, effective today. It is:
wowilson@thenett.com.

Drop us a note sometime.

Best,Wheeler Wilson
Reader enjoys new format used by the Enterprise

Skip to next item
To the Editor:

I just wanted to drop a few lines to compliment you on the new format.

I've been reading the Pecos Enterprise since it first went on-line and I
think it has improved so much since it's inception. I use netscape
navigator 3.0 gold and it seems to work fine. It's nice to keep up with
the local news here in Austin. Keep up the good work!Adrian Chabarria
Maxey Park and zoo praised by tourists

Return to top
To The Editor:

Recently we visited your city for a couple of days. We are on an RV trip
following the Pecos River from the Pecos Wilderness in northern New
Mexico to its confluence with the Rio Grande River.

While in Pecos we were delighted to find two outstanding examples of
community pride - the West of the Pecos Museum and the Maxey Park and
Zoo. We spent several hours in the museum and were impressed with the
clarity, detail and fine stories of the exhibits.

On both of the evenings we spent at the campground we visited the zoo
and were delighted to find such rare creatures in a community zoo
supported by tax dollars. We have seen many small zoos which are in
deplorable condition. It was very refreshing to see one where the
animals are so well cared for.

It is wonderful to celebrate the past and also bring to the community
examples of unique animals of our world. Your children are very blessed
to live in such an environment.

DAVID AND BEVERLY PALMER

Pecos Enterprise
Mac McKinnon, Publisher
Division of Buckner News Alliance, Inc.
324 S. Cedar St., Pecos, TX 79772
Phone 915-445-5475, FAX 915-445-4321
e-mail: news@pecos.net
Associated Press text, photo, graphic, audio and/or video material shall not be published, broadcast, rewritten for broadcast or publication or redistributed directly or indirectly in any medium. Neither these AP Materials nor any portion thereof may be stored in a computer except for personal and non-commercial use. The AP will not be held liable for any delays, inaccuracies, errors or omissions therefrom or in the transmission or delivery of all or any part thereof or for any damages arising from any of the foregoing.

Copyright 1997 by Pecos Enterprise
We support Newspapers in Education