Daily Newspaper for Reeves County, Trans Pecos, Big Bend, Far West Texas
News|Sports|Main Menu|Archives Menu|Classified|Advertising|Monahans
OPINION
Apr. 14, 1997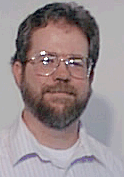 THE WAY
I SEE IT

By Rick Smith
Clothes don't make
bad students good

Return to top
The only thing you can count on being the same in this life is that
sooner or later everything is going to change.
For hundreds of years that wasn't always true. In times past a young
man could pretty much count on the fact that how his father made a
living for himself and his family was how the he would make a living for
his family. A young lady could look at her mother's life and see how her
life was going to be. For some that was depressing, for some it was
security.
In modern times we don't have the comfort of such security. Even in a
small city like Pecos, change is unstoppable. The oil crash is proof
enough.
But, ironically, another maxim that applies to change is that people
don't take to it very well. The older I get the easier it is for me to
see that.
I was a teenager in the 60s and I cannot think of a better time to have
been a teenager. Many of us thought we were rebels and reveled in the
fact that our parents didn't understand or approve of us.
But we weren't the first to experience this clash of the generations.
In the 40s there were the Zut Suites, in the 50s the duckbills and blue
jeans, in the 60's the long hair and communes, in the 70s disco (how low
can you go), in the 80s we had the me generation and in the 90s we have
generation X.
I have a suspicion that for at least as long as there has been mankind
there has been a generation gap. Teenagers have always enjoyed shocking
adults and adults have always taken the bait.
If there is ever a generation of teens that don't shock their parents
there will be something wrong with them.
That is what makes it so hard for me to understand why the Pecos High
School administration and the school board has walked into this flack
about the student dress code.
Were they bored and just thought the community needed something to stir
up the kids and parents? Did they need some smoke screen to cover up
something really bad going on? (For those with no sense of humor, I'm
joking here.)
I first realized I was getting "old" when I started disliking rock and
roll. There hasn't been any good rock and roll since the early 70s. I
listen to blues now.
No way would I have worn baggy clothes because it would have meant I
was wearing the hand-me-downs of a bigger brother.
Even though I don't like some of these things I wouldn't try to forbid
young people from listening to modern rock-and-roll or wearing the
clothes they want to without being ready for a fight.
If I have a problem with the actions of someone, I deal with them about
their actions, not the way they look, the music they listen to or
anything else about their culture.
Attacking someone's culture to gain control of them is very much like
being in a debate with someone and resorting to a personal attack
against that person. People resort to a personal attack in a debate when
they cannot defeat their opponent's logic.
If a person has a discipline problem, will making them put on a suit
solve that? Will forcing a young person to dress in a manner they hate
give them an attitude?
I have no doubt that there are some discipline problems in Pecos High
School. Let's deal with the real problem, not make more problems.
EDITOR'S NOTE: Rick Smith is an Enterprise writer and city editor whose
column appears each Monday.
YOUR VIEWS
CPR course can save life of loved one

Return to top
Dear Editor:
As a member and emergency medical technician in the Pecos
Volunteer Ambulance service for the past 19 years, I know the need for
others to volunteer. I am retired from the service now, but through the
years we fought a never-ending battle to recruit new members.

At one time during the 80s we were reduced to only eight members.
Considering a town of over 12,000 and a county of over 15,000, this was
a very small percent. Today it is somewhat better, but I am sure the
service would welcome any new members willing to serve.

During myy time of service, I was an officer and assistant chief as
well as training officer for many years. Pecos EMS trains all their
personnel and, during this time, I helped train many EMTs and ECAs. I
also helped train many people, members and non members, in cardio
pulmonary resuscitation.

Recently, one of the persons I trained many years ago put that training
to good use. While eating dinner one evening, I became choked on a piece
of meat, with full obstruction of my airway. Unable to clear it, I
motioned to my wife, who came to my rescue.

Like she was taught many years before, she performed the Heimlich
maneuver and belly thrusts until I expelled the meat from my throat. Had
she not been trained I would not be here today. Of this I am sure, for I
did become unconscious before she got it cleared.

I owe my life to my wife, Loys. With only four to six minutes to clear
the airway, it is seldom time enough to get an ambulance to your
location in time to do any good. If you don't know CPR, take time to
learn. It could be one of your loved ones and only YOU can help.

Consider, also, donating your time to the ambulance service and your
community. Your help would surely be appreciated.

Jeremy D. Thomason, E.M.T.
Pecos Ambulance Service, retired
YOUR VIEWS
Grieving friend seeks info on fatal wreck

Return to top
Dear Editor:
On August 8, 1989 there was a car accident in Pecos, TX involving a
couple in a van and two young men from NJ. David Michael Nalven was the
driver of a Chevy Baretta and was killed in that accident.

I grew up with Dave living next door for our entire lives. I was never
able to find out the details of the accident that took my best friend
from me. I am looking to you for your help. I was never able to speak
with his mother Rammi or father Arthur about any details they may know
due to the fact it was too difficult for them.

I've tried to access this date in your archives with absolutely no
luck. Would you please look into this for me and e mail it to me at
gwfleck@msn.com or fax it to me at 508-443-6651? All I want to know is
what they think caused it and any other details there might be. Thank
you very much for your time!

-- Gregg Flecke
YOUR VIEWS
Web takes West Texas to crawdad country

Return to top
Dear Editor:
As a former resident of Monahans I was very pleased to find that you
have a web page that I can access from Lafayette, Louisiana. I can still
feel a part of the great West Texas community.

-- Grace Applegate Qualls
Monahans resident
from 1949 to 1960 and 1978 to 1983
Return to top
---
Associated Press text, photo, graphic, audio and/or video material shall
not be published, broadcast, rewritten for broadcast or publication or
redistributed directly or indirectly in any medium. Neither these AP
Materials nor any portion thereof may be stored in a computer except for
personal and non-commercial use. The AP will not be held liable for
any delays, inaccuracies, errors or omissions therefrom or in the
transmission or delivery of all or any part thereof or for any damages
arising from any of the foregoing.
_
---
Copyright 1997 by Pecos Enterprise
Division of Buckner News Alliance, Inc.
324 S. Cedar St., Pecos, TX 79772
Phone 915-445-5475, FAX 915-445-4321
e-mail news@bitstreet.com
Return to Home Page