|
Daily Newspaper and Travel Guide
for Pecos Country of West Texas
Opinion
Tuesday, November 25, 2003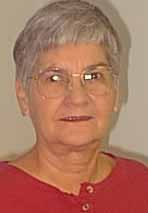 Squarely Pegged
By Peggy McCracken
<!=====paste copy here==========================>
Light the dark world
with holiday cheer
Before I left for work this morning, I dragged out Leon's Nativity scene, Peggy Lynn's "Home for Christmas" wooden cutouts, the little lighted Christmas tree and a string of multicolored lights to frame the big front windows.
Thanksgiving comes first, I know, but Christmas is what gives us something to be thankful about. Jesus had to be born into this dark world to light up our lives and make them worth living (and dying).
I like Freddie Barton's prayer: that we would be lesser lights to point the way to the greater light of God and His son Jesus.
Lesser lights are the stars we see when we look up on a dark night. How beautiful the heavens with all the twinkling lights forming the Big Dipper, the Little Dipper, the Milky Way and other configurations named by man.
When Jesus was born, an extra-bright star alerted men who studied those configurations that the world had a new King. Lights on our houses, trees and shrubs remind passersby during this season that Jesus was born for a reason. He didn't stay in that manger cradle, but grew into a strong man who ministered to the poor and needy while on earth, died in our place on the cross, and rose from the grave to sit at the right hand of God with all authority and power.
It is fitting that we who have been abundantly blessed share those blessings as we celebrate Jesus' birth and give thanks for all He has done for us. Not only does He save us from the spiritual death we deserve, He provides for our every material need if we let him.
I'm thankful for a safe trip to St. Louis earlier this month for my grandson's wedding and to visit Peggy Lynn. I'm thankful David and family will be coming for an early Christmas. That frees me up to help Velma Bradley and Mark Polzin with the Christian Home's Thanksgiving and Christmas dinners at the Reeves County Civic Center.
Everyone knows I am not a cook, so my part will be to provide cranberry sauce and help with cleanup. That was my job when Leon did the cooking. I know how to scrub pots and pans.
However you celebrate these special days, spread the light.
"You are the light of the world...Let your light shine before men, that they may see your good deeds and praise your Father in heaven." Matt 5:14a, 16.
Editor's Note: Peggy McCracken is Enterprise business manager and webmaster. Contact her at peg2@pecos.net
Your View
Citizen thanks fans, players and coaches for a great year
Dear Editor:

I'm a Football parent so please forgive me if I go on and on about gridiron conversation. Thus it brings me to the subject of my letter to this newspaper ... Football! The season has come to an end for Pecos but not without some notable improvements and some considerable hope for next years season. Most notable THE PECOS EAGLE DEFENSE remained in the TOP 10 of the PERMIAN BASIN AREA Football Statistics. They allowed only 172 yards rushing and 95 yards of passing per game and only 22.3 points as well. Not one of our opponents can use a game against Pecos as a source for single game receiving or rushing stats. However 3 of the 4 district opponents we faced were the source for some other teams top ten single game and receiving statistics. Which means Greenwood, Kermit, and Ft. Stockton had enough yards of offense against them that whoever their opponent was made the final top ten list for most yardage in a single game whether it was passing or rushing. Again no team we faced in district made enough offensive yards against Pecos to go on this list. Also consider that the Varsity consisted of over 50 % underclassman that will return next year.
Coach Willis did a fine job of taking over as head football coach on short notice and putting a whole new program in with only 3 weeks before their first scrimmage. (This is the second straight year this has happened and the 3rd program that has had to be introduced in this manner) Remember the Eagles had El Paso Riverside frustrated and on the ropes and beat Midland Christian who are on more than one of those top ten lists. The eagles defeated Brownfield who made the playoffs in their district. The Eagles also came out on top over Lamesa who in turn defeated Monahans. All this with less than a month to prepare our boys who have been through 4 different programs in 3 years. Therefore when our boys return next year I hope that Head Football Coach/Athletic Director Willis will have made the changes necessary not just on the practice field but in the staff room to ensure a more successful season next year. Coach Willis you have a lot to be positive about. Best wishes for next year and know that there are many people here that support you and believe in you (Your wife can count on my family to feed the coaches again) I hope you get strong support from the Administration and School Board if hard choices have to be made and any changes you might have to make.
I would like to express my sincere gratitude to all those fans that attended football games. Many of you made the trip to Brownfield, Lamesa, and Lubbock, which is not just a drive down the street. I especially am grateful for all you that attended and stayed for the last game against Greenwood in spite of the weather. I'm sure it made the night warmer for our boys on the field. To all those football players that were still on the team that last night you should be proud of each other because there wasn't a quitter amongst you. All of you stayed and continued to represent Pecos High School in the best way you could. I especially would like to thank the parents who helped keep your sons eligible to play. Thank you for being committed to their studies and help keeping their grades up. Those young men that stayed eligible are in the top 10% in life. To the families of the coaches who also have vested interests in our football program I thank you for supporting your loved one who spent so much time with the football team.
Respectfully,
DAVID CASTILLO
Pecos Eagle Fan
Doctor disappointed with editor over column
Dear Editor:
I remain concerned about our county finances. The future of Pecos and the future of the county are intertwined by their respective fiscal management or mismanagement. I appreciate that the Editor shares my concerns about county management and the future of RCDC and its employees. However, the city's situation is similar. Yet, the Enterprise remains silent on the city's matters. To whit:
Sheriff Andy Gomez and Chief of Police Clay McKinney are both chief administrative officers of their own law enforcement agencies. The Editor defers judgment that Sheriff Gomez declines to serve as a monitor between the county and Wackenhut Corporation with regard to the management of RCDC. Meanwhile, McKinney is to serve a like position as temporary city manager. I would prefer that both gentlemen use their time making our community safe, rather than supervising fiduciary matters. Sheriff Gomez's actions indicate he agrees with this position. McKinney is a fine gentleman. But, I'd prefer he spend this time making our streets safe.
The Editor is disturbed by Mr. Weinacht's offer to donate his salary back to the County. The Editor believes this arrangement is not "fair" to Mr. Weinacht. This is the first time the Editor, who touts a mantra of "life is not fair," uses this tact. But let's look at fairness in similar situations.
Mr. Weinacht has stated he'll temporarily decline his salary of $61,000 per year. Chief McKinney accepts the $90,000 per year post as city manager at the bargain-basement salary of $800 per month ($9,600 per year). Mr. McKinney is donating his worth as city manager to the tune of $80,400 per annum. This is $19,400 more "unfair" to McKinney than the "unfair" situation. Weinacht imposes on himself. Yet, the Enterprise does not decry the "unfairness" to McKinney.
The Editor states that Mr. Weinacht related that his appointment as monitor was not "good old boy" politics related to Judge Galindo taking care of a "friend." Yet, Chief McKinney and Mayor Dot Stafford share a similar relationship and belong to the same community service organizations. The Enterprise remains silent and does not insinuate cronyism by our Mayor.
The reason? Clearly the Enterprise is friendly with the Stafford administration and decidedly unfriendly to that of Judge Galindo. While not impartial, it is not unexpected. Newspapers and their editors are seldom objective. Being human they too have their own friendships and objective. Most of us don't enjoy having a couple of columns to hold forth with our partiality.
Smokey's suggestion that the RCDC contract "monitor" form as a triumvirate, covering separate aspects of monitoring (law, finance, and administration), is troubling. It's not his usual "small government" line of thinking. Doing so would only add strata to the levels of bureaucracy that already burden the county. Briggs would likely suggest that the "bankers" and "successful businessman" come from the ranks of those unfriendly to the County administration. This would be cronyism. It would not benefit the citizens or jobless county workers.
Our county doesn't need more bureaucracy, paid or unpaid. Our local government and civic organizations are already thus overburdened. There are meetings abut meetings, committees on committees, and scores of retreats and discussions. Milling around is movement, but it's not progress.
Clearly, we need leadership. More rulers does not equate to leadership. I pray that a leader will emerge from among us. Unfortunately, the most eligible have fled, disgusted by cronyism, tribalism, and small-town politics. The Editor knows this. Rather than appealing for "fairness," Smokey should use his small press to extol the virtues of self-control, self-reliance and the need for courageous leadership. Doing so would be consistent with the values the Editor usually espouses.
I was disappointed with his Sage Views of 18 November .
JOHN LIBBIE
Veterans Day
EDITOR'S NOTE: This letter was to be published in the Veteran's section on November 11, 2003, but was not printed due to lack of space.

November 11th was Veterans Day. Just another day for most people, unless you happen to be a Veteran. Although now it seems as if its just business as usual. It should be a day designated in honor of the past, present, and future young and old men and women in the Armed Forces. Does anybody remember WWI,WWII, Korea, Vietnam, etc.? Ask a Veteran "What does it mean when people say that Freedom is not Free?" He or She may tell you of the blood , sweat, and tears that goes with that saying. Or they may tell you of the sacrifice that their loved ones also had to endure. We are the people that did not run to Canada or Mexico, instead we fought for our country. It does not matter if you fought in a combat zone or not. If you served in the military, you are a Veteran..

So what are we supposed to do on Veterans Day? There is a man named Alvin King who never served in the U. S. Armed Forces. Yet he is credited with giving us Veterans Day 50 years ago this month. Although Armistice day was established in 1938, King decided to overhaul the observance into all Veterans Day. This year he has planned out a full week of activities from November 5th thru November 11th. Included are a USO Show, a mounted demonstration by the I' Calvary of Fort Hood, Texas, a World War 11 battle reenactment and several guest speakers from distinguished military leaders and a former POW. On November 11th after a free breakfast for Veterans, the parade begins at 9:30 A.M... It is then followed by a service at All Veterans Memorial, lunch at the American Legion Post, dinner at Golden Corral and a concert by the Air Force's Heartland of America Band.

I guess that what I am really saying is that we should not wait for another fallen Hero to show our appreciation to our Veterans. The time to do it, is now! Just look around you. How many of yours fellow workers are Veterans? Do you know? Do you care? How many Veterans are out of jobs, disabled or need transportation to Odessa or Big Spring VA Hospital? How many are homeless and families of Veterans who need help or questions answered? There are many other areas that need to be addressed. Are the schools even educating our young children on the importance of Veterans Day?

Somebody should do something. Well let me put my money where my mouth is and say that I will make myself available for any and all Veterans who may have any questions, ideas, suggestions or just want to shoot the breeze. They can call me or email me. I may not have all the answers but together we will figure it out. By the way I served 2 years in the Marines (one tour of duty in Vietnam) Semper Fi and 19 years in the Army.

May God bless each and every Veteran and their families from the bottom of my heart.

SFC Richard Molina
Pecos, Texas 79772
Email: elfida@nwol.net

<!==========end copy==================>
---
---
Pecos Enterprise
York M. "Smokey" Briggs, Publisher
Division of Buckner News Alliance, Inc.
324 S. Cedar St., Pecos, TX 79772
Phone 915-445-5475, FAX 915-445-4321
e-mail news@pecos.net
Associated Press text, photo, graphic, audio and/or video material shall not be published, broadcast, rewritten for broadcast or publication or redistributed directly or indirectly in any medium.
We support Newspapers in Education
Copyright 2003 by Pecos Enterprise
---