|
Daily Newspaper and Travel Guide
for Pecos Country of West Texas
Opinion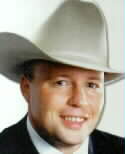 Sage
Views
By Smokey Briggs
<!=====paste copy here==========================>
Tuesday, December 10, 2002
The cost of safety
My youngest siblings were about six and nine when I started college. For various reasons those were not easy times for my family. Money and time and happiness were precious commodities for all of us.
Whenever I could scrape some gas money together I usually flew the coup of the DFW metroplex and headed for greener pastures more like the quiet North Texas farm I remember from childhood.
My travels ranged from overnight fishing trips to two-week adventures across the western United States.
Whenever possible I took my little brother and sister.
Life has conspired to make us closer than most siblings that far apart in age and at that point in their lives.
I do not tell you that to prove what a great guy I am. It was not a huge sacrifice on my part. They were great kids and we all had big fun together whether we were fishing for crappie on the banks of Lake Navarro Mills, rock hopping across a stream in the Rockies, or searching for crabs in the moonlit surf of the Gulf Coast.
I cannot help but think that those trips into the great outdoors were good for both of them. Really good.
My kid brother is graduating from college this year with a bachelor's degree in bio-molecular-genetic-stuff. Some of his interest in the field took root on those trips.
Those were the kind of experiences that stand you in good stead later in life. The kind of memories that keep your heart warm when the emotional cold of the world blows under your door. We all learned plenty on those trips. We learned about love, and respect, and responsibility and truthfulness. Ideas about right and wrong were reinforced and rethought.
Those trips provided long periods of time with enough to do to prevent boredom but with plenty of quality time with opportunities to learn about life from the world and from each other without the intervening hand of television and suburbia. I know I learned plenty, and I think they did as well.
Life changing?
Maybe. Every moment enshrouds a possible life-changing event. Every time the idea that we are loved or not, or we experience an example of right and wrong, or watch nature in action, it influences us. There were plenty of opportunities for all of that.
Those were low-budget trips. Usually a buddy or two would come along and split the cost of gas. Vienna sausage was the mainstay of our diet when the fish did not bite.
I worked my way through college usually alternating between working as a security guard or working various types of construction. Usually I had a part-time gig doing a bit of remodeling or general handy-man stuff.
My one vehicle was a little Toyota pickup. It had to be. I needed the truck to work and could not afford two vehicles or a larger, less fuel-efficient model.
We drove slow and defensively, keeping to quiet back roads. When a town could not be avoided I strapped the kids into seatbelts in the front and everyone else lumped it in the back.
But not all the way to Montana in a little bitty import truck.
According to the fairly recent addition to our motor vehicle laws that outlaws anyone under the age of 18 from riding in the back of a pickup truck, those trips were criminal acts committed with blatant disregard to my siblings' safety and well being.
Somehow, I never thought of it that way.
Looking back, I have wondered if I would do it again, despite the new law.
I would. The benefits were worth the physical and legal risk.
The only difference is that I would now include some discussions on society's right to substitute its judgment for an individual's along with a few examples of how silly and arbitrary such a law is.
Such as how having a child in the back of a pickup is considered evil, no matter how safe you drive or how well you maintain the vehicle, while it is morally acceptable to careen down an interstate at ten miles per hour over the limit in a car that has not had the tire pressure checked in over a year.
Oh yeah, I would have also had to teach my young siblings how to keep a watch out for the cops rather than waving to them the way kids ought to wave to policemen.
That would be a shame.
EDITOR'S NOTE: Smokey Briggs is the editor and publisher of the Pecos Enterprise whose column appears on Tuesdays. He can be e-mailed at: smokey@pecos.net
Our View
The beauty of the American beast
We sing about the beauty of America.
But, many of our political discussions focus on the ugly side of our country _ poverty, lack of opportunity, education and discrimination.
At times it seems that the line about "amber waves of grain" is a crude attempt to cover up the social crimes of our capitalistic society. A beastly society governed by the forces of a free market rather than a social conscience.
And all of these evils do exist.
Under the magnifying glass of a politically driven national media these scars on society look awful.
Remove the microscope however and a bigger, more beautiful picture emerges.
It is a picture of a country where all of the scourges of mankind exist, as they always will, but where they exist in a lesser degree than anywhere else on earth _ including those socialist nations that drastically limit and tax freedom in the name of social good.
It is a picture of the most free society ever built.
Freedom has a cost. Where there is freedom to succeed there is freedom to fail. Where there is freedom to do good, there must be freedom to do evil.
It is freedom that makes our country beautiful.
Nowhere else in the world can a person be born at any level of society with so many prospects.
In America, a person can be born into absolute poverty and build a prosperous life. Anywhere else in the world your parentage has a far greater bearing on who and what you can be.
The poor of America live better than the middle class of much of the world. They eat better, they have better medical care and better housing.
Best of all, education is available to all, and with education and a willingness to work, a person has a real opportunity to make a better life.
It is not a guarantee. Guarantees are what you get in countries where the children of the rich are guaranteed prosperity and the children of the poor are guaranteed poverty.
It is a chance. An opportunity.
Opportunity is beautiful.
Your View
Accident victim thanks Pecos for hospitality
To The Editor:
On my journey thru life I have been granted many blessings. On the 13th of November, I was truly blessed by the people of Pecos, Texas. I was involved in an automobile accident. I had to be transported by the Pecos Volunteer EMT's and they could not have been more professional. Tony Carrasco held my head so I couldn't move my neck. He was extremely patient with me as was Dennis. Arriving at the hospital, a very gentle, Sue Bryan, took me under her wings, trying to keep me calm. Eva Lyles with her beautiful brown eyes gave me love pats to assure me I was in good hands. She and Norma Dominguez did all in their power to help me to be comfortable. It was at this point Dr. Oladale Olusanya introduced himself to me as my attending physician. I could not have been more blessed to have him inter into my life. The people of Pecos are very fortunate to have him practicing here.

I owe him my life. I was sent to the X-ray departments and the doctor; Connie, Jim and Paul could not have been kinder or more helpful. When I was admitted to Reeves County Hospital, I was greeted by a nurse-`Tyna with a K"-Kyna Olivas, with a smile that lights up her entire face-you could not help but feel better immediately! I was given so much love and treated with such tender care and gentleness by all I came in contact with, I am so grateful to Faye Lease and her two children Kelly and Christopher for their beautiful get well posters they made for me and all their visits.

Angie Fierro gave me so much support and held my hand for an entire day. What would I have done without Cheryl Owens who gave me her love and support, taking time from her busy schedule to give me a hug. Carolyn Batteas, and Brenda Madrid had the hardest job of all taking care of me at night! I was like a baby, would want to stay awake all night. Maria Baeza is such a beautiful person inside and out. She was such a gentle person with me!

Carla Rivas with the most beautiful eyes gave me lots of support and comfort. Darla Blackstock gave me so much confidence in myself. She also arranged to have Kevin Duke, from the car dealership bring me a car on Saturday night for transportation. Mr. Duke and the entire staff at Colt's could not be more helpful. "Miss J" Janet Bradley has a wonderful personality. She and Eva were exceptional in giving me my baths. Tish, I appreciate your kindness and gentleness in getting me out of bed!

Wendy Jerome such a kind and gentle person. I truly appreciate all you did for me. I cannot forget Nancy who gave both my husband and I her daily support in the community.

The Pecos Police Department is one of the best and I appreciate Oscar Machuca for all his assistance.

My heartfelt thanks go out to the people of Pecos who have helped and gave so much support to my husband and I. I thank you for the gift of my life.

CAROL D. NEAL
Port Arford, Oregon

<!==========end copy==================>
---
---
Pecos Enterprise
York M. "Smokey" Briggs, Publisher
Division of Buckner News Alliance, Inc.
324 S. Cedar St., Pecos, TX 79772
Phone 915-445-5475, FAX 915-445-4321
e-mail news@pecos.net
Associated Press text, photo, graphic, audio and/or video material shall not be published, broadcast, rewritten for broadcast or publication or redistributed directly or indirectly in any medium.
We support Newspapers in Education
Copyright 2002 by Pecos Enterprise
---