|
Daily Newspaper and Travel Guide
for Pecos Country of West Texas
Opinion
Tuesday, October 8, 2002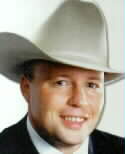 Sage
Views
By Smokey Briggs
<!=====paste copy here==========================>
Just what is
child abuse?
Well, Madelyne Toogood is facing felony battery charges and her daughter is in foster care.
Toogood is the woman who was caught by a mall security camera slapping her 4-year-old daughter. With that tape the hitting-your-child-is-evil crowd found the perfect vehicle for advancing their message that rearing a screaming, ill-mannered, timeout-ignoring, day care monster is just fine while the slightest swat on the fanny constitutes child abuse.
The tape is bad. The mother is obviously out of control. You cannot condone what she did.
I do not.
She was obviously angry.
You do not hit children or animals when you are angry. Physical punishment should be driven by reason, not emotion.
From what I have heard, the child was not injured.
If the child was not injured, and I mean injury past minor bruises and reddened skin, then there was no abuse.
That is where the line between punishment and abuse should be drawn.
It is the only logical place to draw it.
To draw it anywhere else invites the judgment of the state, of individual bureaucrats more concerned with covering their own fannies or advancing their own agenda than protecting children, into the relationship between parent and child.
Such intrusion does far more harm than good.
The judgment of the state changes with the decades and the ebb and flow of political power. I don't want the neo-puritans of the religious right telling me how to raise my children any more than I want the liberal non-parents who oppose all corporal punishment.
Next year, the puritans may be the controlling force in American culture.
Frankly, I consider the treatment of children by most of the time-out-day-care-never-spank-the-kid crowd far more abusive than anything caught on tape in that parking lot.
As far as I am concerned parents who do not care enough about their children's' behavior to correct it at all are guilty of far worse abuse.
I would throw into that same category parents who plop their kids in front of a television night after night; parents who do not teach their children to read; parents who put their careers and wealth over time with their children; and parents who do not pay attention to their children's education.
But, nobody died and made me king and my personal views of what constitutes child abuse are not law.
If they were, half of America would be up on charges.
If the child was not injured, then there was no abuse.
To classify actions that do not result in physical injury as abuse requires that the state make a determination on a case-by-case basis on any incident involving corporal punishment.
That is an invitation to self-righteous social workers to substitute their own vision of child abuse for a rational definition that does not endanger the parent's right and duty to rear a child.
EDITOR'S NOTE: Smokey Briggs is the editor and publisher of the Pecos Enterprise whose column appears on Tuesday. He can be e-mailed at: smokey@pecos.net
Our View
The Democrats are guilty and N.J. Supreme Court helped commit the crime
The National Democratic Party continues to display amazing disregard for the law when it suits it.

The current election law silliness in New Jersey is the latest example and the New Jersey Supreme Court has proven that when faced with a choice between the law and the Democratic Party's interests, it will choose the party over the law.

Things were looking bad for Sen. Robert Torricelli, one of the New Jersey's senators, and a democrat. Nine months ago it looked like he would be an easy candidate to be re-elected to the Senate.

Scandal and a rebuke from the Senate concerning his ethics turned an easy race into a dogfight with the Republican challenger moving ahead in the polls.

The answer?

Have Torricelli withdraw and put in a new candidate _ the pick of the Democrats was former New Jersey Senator Frank Lautenberg.

The problem?

According to New Jersey election law, it was too late to add a new candidate to the ballot.

Election laws in all 50 states require that candidates sign up for the election some time before the actual election. New Jersey law allows for a political party to replace a candidate up to 51 days before the election. The Democrats missed the deadline by 15 days.

The deadline is there so that the ballots can be made and distributed by the election date. Overseas voters and mail-in voters have to have the ballots mailed well before the actual election day.

It is simply a matter of logistics.

It is also a matter of law.

The New Jersey Supreme Court overruled two lower courts that followed this law to give the Democrats a better shot at retaining their majority in the Senate.

That a political party would resort to breaking the law to retain power is not surprising.

That a state supreme court would aide such lawlessness in the name of party solidarity is depressing.

Such actions do not bode well for the rule of law in this country _ something we should all jealously protect whether the law in a given situation benefits us or not. In the long run its all that protects us from mob rule.

<!==========end copy==================>
---
---
Pecos Enterprise
York M. "Smokey" Briggs, Publisher
Division of Buckner News Alliance, Inc.
324 S. Cedar St., Pecos, TX 79772
Phone 915-445-5475, FAX 915-445-4321
e-mail news@pecos.net
Associated Press text, photo, graphic, audio and/or video material shall not be published, broadcast, rewritten for broadcast or publication or redistributed directly or indirectly in any medium.
We support Newspapers in Education
Copyright 2002 by Pecos Enterprise
---