|
Daily Newspaper and Travel Guide
for Pecos Country of West Texas
Opinion
Tuesday, July 16, 2002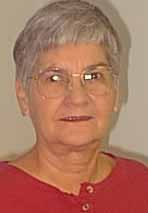 Squarely
Pegged
By Peggy McCracken
<!=====paste copy here==========================>
One and one and one
can get the job done
Responsibility: reliability, accountability.
How many people do you know who accept responsibility for themselves, their family, friends and community? Look at your neighbors. Do they keep their property clean and attractive? Are their children well behaved? Do they report to their jobs on time every day?
Are they trustworthy, stable, efficient, creditable, dependable, capable and loyal?
Now that you've looked at your neighbor and found him or her wanting, look at yourself. How do you measure up?
I took this little exercise last week after our Monday night prayer group discussed the needs of Pecos. We concluded that if each of us would accept our own responsibilities, the whole community would be a better place to live. And a cleaner place.
Since noticing people who take regular walks past my place carrying plastic sacks to gather trash along the street, I decided to accept my responsibility to help keep Pecos beautiful and do the same. The first night, I spent all my time on and near my own property. Recent storms had blown trash into my alley, and rains had made the careless weeds into mini trees.
Next I gathered broken beer bottles, rolled newspapers, plastic containers and assorted paper products from Orange Row, the drainage ditch that runs past my property. I didn't make a dent in it with my one sack, so took two the next trip. It didn't take long to fill two, either. That project is ongoing.
While delivering Vacation Bible School materials in the neighborhood, I filled another sack in just half a block. No wonder Michael Benavides' Keep Pecos Beautiful committee hasn't been able to make a dent in the trash problem.
Here's my solution. YOU take the responsibility for YOUR block. If you don't have a stash of plastic grocery bags, you can find several blowing around. Pick up one and walk around the block picking up trash from the street and right-of-way. See how far you can get before the bag is full, then drop it in a dumpster and start another one.
When all the trash is picked up, look to see if the neighbors need anything. Maybe you could shore up a fence, pull weeds from the alley or bundle debris for Duncan Disposal to pick up. Notice the vacant houses. Maybe the owner would appreciate your mowing the yard or boarding up a broken window.
No, it can't all be done in one day. But if each of us picks up a bag or two full of trash each day, it won't be long before the neighborhood starts to look better. And when each neighborhood looks better, the whole town will look better.
Let's don't let the beautiful and expensive landscaping and brick sidewalks installed by the Texas Department of Transportation frame an ugly town. Be responsible.
"Some people are so lazy they won't even lift a finger to feed themselves!" Proverbs 19:24, NIV
EDITOR'S NOTE: Peggy McCracken in Enterprise business manager and webmaster. Contact her at peg2@pecos.net
Our View
City Hall doors are open, and with good reason
Well, the doors locking the public out of City Hall are still standing, but by order of the City Council the things will be open during working hours.
It was a narrow vote, 3 to 2, to even open the doors, with Councilmen Terrazas and Tellez voting against chocking the doors open and Councilmen Benavides, Valenzuela and Sanchez voting to open them up.
The supporters of the closed doors put forth one argument at last Thursday's council meeting — Security.
Security for the city employees who work within City Hall.
If security is truly a concern then the council members who oversaw the building of those doors and who walk through them at least twice a month should be ashamed of themselves.
The doors offer about as much security as a screen door on a farm house and would slow down a person wishing to do harm to someone within City Hall like a gnat would slow down a semi-truck on I-20.
If the doors do offer a sense of security to the city employees then those employees are in worse danger than they were without the doors because nothing is more dangerous than a false sense of security.
If there is a true security concern, then the council should address it. It should outline the security risks and create real security measures to address those specific risks.
Does the water department need to be behind lock and key since it takes in payments?
If so, secure that area of City Hall.
Does City Hall need increased police presence?
Do the risks justify allowing city employees to arm themselves to protect life and limb?
Anyone can shout that evil lurks around the corner _ that it is just a matter of time before something bad happens. Time is on their side. Eventually, someday, they may be right.
Unfortunately, free societies cannot keep everything under lock and key 24 hours a day, 7 days a week.
Especially not public buildings and public employees that citizens must have access to so that they can go about living their lives.
But, as the flimsy doors suggest, the security issue was a smokescreen to obscure the real issue.
The real issue is that someone wanted those doors in place and closed to keep pesky citizens from bothering them.
Well, for now, citizens can again walk into City Hall and go in search of the city employee they need or want to talk with.
That is how it ought to be.
Your View
Deep breathing technique may reverse emphysema
Dear Editor:
The recent letter in the Enterprise was, I thought, interesting. I was addicted to cigarettes by the tobacco-devils for some 27 years and had developed some degree of emphysema before I succeeded in kicking the murderous addiction in 1971. I was 40 years old.
At that time a walk up even one flight of stairs would leave me breathless. And, I was told by some in the medical profession that the results of emphysema were irreversible.
While this statement may be technically true, I discovered I could surmount and overcome the effects of emphysema; to wit; I began jogging and using deep "belly-breathing"; using this technique, you pretend you are breathing into your stomach as you first inhale and only then do you let the air into the upper portions of your lungs. While jogging, you breathe in this manner to the count of say, 15 or 20 and then, you purse your lips and let the air out slowly. This technique keeps the air in the lungs for a longer period of time so more oxygen can be absorbed by the lung tissue. As I practiced this breathing technique, I worked up the jogging 6 miles in an hour and I was doing this 3-4 times weekly.
A few years later I had some chest x-rays made. The nurse took the pictures, then as I sat in the waiting area, she returned saying: "we've got to take more pictures, you've got long lungs!"
I realized at that moment that the deep breathing technique over the years had stretched the lungs, giving them more capacity; and though the effects of emphysema may be irreversible, as I heard so often, the effects can be overcome and surmounted and one's breathing capacity feels as though the effects have been reversed!
It does take genuine concentration and effort. And the same "belly-breathing" can be practiced even as we lay down or sit; it really, really works!
Sincerely,
W. M. KENNEDY
Congratulations Marcia on a job well done
Dear Editor:
I just wanted to write and express my feelings on the GOLDEN GIRL REVIEW BOOK. Marcia Renshaw did an extraordinary job! So much time and energy went into the process of publishing this book and Marcia did it solely by herself with the help of her family putting the book together.
She always amazes me of her everending talent. To come up with all the different borders and the creativity of each add was simply amazing.
We cannot begin to know the hours and the trouble she went through to Design, create, type and bring together each page of this book to its final publication.
I just wanted to CONGRATULATE MARCIA ON A JOB WELL DONE!!!!
I do not believe this book could have been more professionally done.
Thanks Marcia for all your hard work and dedication to this project.
JANNA DAVIS
Councilman saved the day
Dear Editor:
I wish to commend the wisdom and will to compromise demonstrated by Councilman Frank Sanchez on the "open door policy."

His ability to see "both sides of dividing issue" and his recognition of "petty symbolism" saved the day on July 11th.

The people have been heard and the people will react; "a closed door is a closed door."

RON GARCIA

<!==========end copy==================>
---
---
Pecos Enterprise
York M. "Smokey" Briggs, Publisher
Division of Buckner News Alliance, Inc.
324 S. Cedar St., Pecos, TX 79772
Phone 915-445-5475, FAX 915-445-4321
e-mail news@pecos.net
Associated Press text, photo, graphic, audio and/or video material shall not be published, broadcast, rewritten for broadcast or publication or redistributed directly or indirectly in any medium.
We support Newspapers in Education
Copyright 2002 by Pecos Enterprise
---