|
Daily Newspaper and Travel Guide
for Pecos Country of West Texas
Opinion
Tuesday, October 16, 2001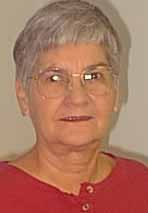 Squarely
Pegged
By Peggy McCracken
<!=====paste copy here==========================>
Thwart terrorism
by staying alert
Now they're using snail mail to attack us. The venerable U.S. Postal Service. They used our best airlines to attack our biggest buildings. What next? Our nuclear submarines to attack our ships and shores?
I have no doubt that some of the computer viruses we've had to deal with came from terrorists. They may have hacked into our nation's defense systems, our banks, the stock market. Post-modern technology is wonderful, but like every good thing, it can be used for evil.
Maybe the anthrax letters are not linked to the same terrorists who demolished the World Trade Center and wounded the Pentagon. But they are terrorists, nevertheless. Home grown, maybe. What's the difference, when they have thrown a nation into panic.
I feel somewhat secure out here in the desert, hundreds of miles from anything worth bombing. It didn't even alarm me when we received a fax Friday from the Newspaper Association of America warning of possible mail contamination. Who would single out the lowly Pecos Enterprise for a hate letter doctored with anthrax spores? I will be careful of junk mail, but then I always am. There is more danger of being taken in by a scam than of being infected by a germ sent through the mail.
Here is what the FBI advises if you receive a package that may have any of the following: No return address, restrictive markings like "personal," excessive postage, possibly mailed from a foreign country, misspelled words, addressed to title only or incorrect title, badly typed or written, protruding wires, lopsided or uneven, rigid or bulky, strange odor, wrong title with name, oily stains, discolorations or crystalization on wrapper, excessive tape or string:
If the parcel is open and/or a threat is identified: For a bomb, evacuate immediately and call police at 9-1-1 and FBI at 915-688-5111. For radioloical, limit exposure; don't handle, evacuate area, shield yourself from object and call police and FBI. For biological or chemical, isolate; don't handle. Call police and FBI, wash hands with soap and warm water.
The scare may make me less eager to open food packages sent to Rosie as a promotional gimmick. They're pretty disappointing, anyway. I struggled to open a substantial box from the state that had lots of food photos on the outside. It contained three sheets of paper and one floppy disk. Bummer!!
Food! Could the terrorists find a way to contaminate our food and water? Nah. Let's not start worrying about something that's not likely to happen. In fact, we shouldn't worry at all; just be alert and cautious. All of us are soldiers in the war against terrorism. We can't leave it all up to our government.
The best way to thwart terrorists on our airlines is to arm the passengers. Those three men aboard the flight that crashed near Pittsburgh had the right idea. Take matters into your own hands. Each of us is responsible for our own lives and for the lives of those around us. With God's help we can win this battle and all those to come.
"The Lord foils the plans of the nations; he thwarts the purposes of the peoples." Psalm 33:10, NIV
EDITOR'S NOTE: Peggy McCracken is Enterprise business manager and webmaster. Contact her at peg2@pecos.net
Our View
Anti-gun politicians need to put agenda
on the shelf while nation faces terrorism
The patriotism of the anti-firearm crowd is bleeding through in the legislation being offered in Congress in the wake of the September 11 terrorist attack.
It is sad that this group has so little regard for this country that it cannot put its pet legislative projects on the shelf even for a short time. It is worse that they would use these events to further partisan goals in the name of combating terrorism.
Last week the Senate passed Senate Bill 1438 which is the annual Department of Defense appropriations bill. The official title is the, "National Defense Authorization Act for Fiscal Year 2002." It is now in the House of Representatives.
Buried in this mammoth bill is Section 1062.
Section 1062 gives the Secretary of Defense the authority to require the "demilitarization" of any "significant military equipment" that has ever been owned by the Department of Defense (DoD).
This wording allows for the inclusion of any firearm that was once issued by the military and then sold as surplus _ including hundreds of thousands of World War I vintage bolt-action Springfield 03s and .45 caliber pistols, and even larger numbers of World War II vintage M-1 Garand rifles that have been sold through the Civilian Marksmanship Program for service rifle competition.
Demilitarization means making the weapon permanently inoperable.
This is stupid and nothing more than a sneaky attack on citizens who own military firearms that have been considered obsolete for 50 years or more.
Is there any rhyme to the reasons?
No.
There is not even the tired reasoning offered with most anti-gun laws _ you cannot classify these firearms as "preferred by gang bangers," or "the gun of choice for criminals," or "Saturday Night Specials." Not that any of these explanations hold water in light of the Second Amendment.
Is there a real threat that the Secretary of Defense under President Bush will order such a program enacted?
No. Probably not.
But the next Administration may not respect the Constitution to the same degree.
Former President Bill Clinton would have ordered his Secretary of Defense to put this program into effect.
Bush's successor might as well.
Section 1062 of this bill needs to be killed now.
Contact your U.S. Representative at (202) 225-3121 and your U.S. Senators at the same number and urge them to kill this flagrant attempt to bypass the Constitution. While you're at it, let them know what you think about politicians who cannot put their personal agendas on the shelf for a short time while our nation faces this crisis.
Your View
Local firemen collect donations for NYFD
Dear Editor:
On September 30th the Pecos Volunteer Fire Department went out and collected money for their fellow Firemen and families in New York. People were very generous in their donations. I had people from different parts of the USA compliment us for our efforts. One said his wife had been under a regime and was happy to help. Another gave me a window sticker with a flag on it. Inscribed were the words, "United We Stand." Their fire department was selling flags with the profit going to the to the FDNY, also.
On behalf of the PVFD, I wish to express my thanks to all those who helped. It makes me proud to be an American when I see people giving their last few pennies away to help somebody else. Again, Thank You Pecos for helping out. And to those who we missed, "See you next time."
A special thanks is given to the Ladies Auxiliary of the Chamber of Commerce. They supplied food and drinks for us during this time. We collected $2,422.50. The Ladies Auxiliary donated $300.00 and WalMart is going to match donations of collections.
We were presented with letters from students expressing their gratitude to the fire department. It feels great to know that the kids are noticing our efforts. See you guys on Fire Prevention Week.
God Bless,
ABEL V. DOMINGUEZ,
Lt. Truck #301
Barstow firemen thank local firmen for assistance
Dear Editor:
To the community of Pecos and Pecos Fire Department.

We, at the Barstow Volunteer Fire Department and the community of Barstow, would like to thank each and every one of you for being so cooperative and for establishing and maintaining good lines of communication. We would also like to extend our deepest thanks and gratitude for all the assistance in helping us get the newest addition to our fire trucks and fire apparatus. Being as how we're neighboring communities, we would like the good relations going between us. If you need our assistance, please feel free to ask and we will do what we can.

Sincerely,
JOEL H. MARTINEZ
Fire Chief of Barstow

<!==========end copy==================>
---
---
Pecos Enterprise
York M. "Smokey" Briggs, Publisher
Division of Buckner News Alliance, Inc.
324 S. Cedar St., Pecos, TX 79772
Phone 915-445-5475, FAX 915-445-4321
e-mail news@pecos.net
Associated Press text, photo, graphic, audio and/or video material shall not be published, broadcast, rewritten for broadcast or publication or redistributed directly or indirectly in any medium.
We support Newspapers in Education
Copyright 2001 by Pecos Enterprise
---