|
Daily Newspaper and Travel Guide
for Pecos Country of West Texas
Opinion
Tuesday, June 19, 2001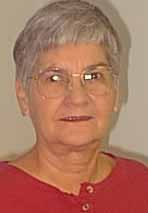 Squarely
Pegged
By Peggy McCracken
<!=====paste copy here==========================>
Potpourri
Once upon a time, long, long ago, when Smokey Briggs was in third grade, Enterprise publisher O'Ferrall Pauly had me create a front-page column called "Potpourri." In that column, we editors and reporters dropped little items of interest that did not merit a full column. Today I am resurrecting that format.
John Rediger answered questions I posed in a previous column about the Texas Rodeo Hall of Fame that is to be housed in the old railroad depot. Sure enough, two committees are at work on it, and they have everything under control. As I guessed, red tape has slowed the project, and a lack of money is probably going to hold it back even longer.
Once an architect looks at the building and gives an estimate of the cost to renovate it, the committee will "try to get some big money," Rediger said. They hope to obtain grants to pay for most of the work.
Another committee will decide what cowboys to feature in the museum. One criteria is that the honoree must be "born and bred in Texas," he said. Items for the display will be taken on loan and later returned to the honoree (or estate).
On a wetter subject, Craig Hill said he is interested in taking a scuba diving class when I go back to finish my certification. Darryl Ryne will teach a class of few or many, so if anyone else wants to sign up, let me know and maybe we can get on his schedule. The complete class takes three days: one in the classroom and two in the water. Darryl sends students a textbook and video tape to study before the class convenes, so everything is already familiar when you get to the Balmorhea State Park pool.
Here's a little "Heloise" tip I'll share with you ladies who get those ugly black marks on your white shoes from the sole edge dragging against them. I tried soap and water, saddle soap and Ajax, to no avail. Then while on a trip recently, I decided to try the baking soda I carry along for toothpaste and deodorant. Dipping my finger in water, then in the soda, I rubbed it along the black mark, and voila! It disappeared. Now I use soda to clean all my shoes, including those athletic shoes that seem to attract dirt.
Gardening has been something of a chore this year, what with all the hot, dry, windy, dusty weather. I have three beds of vegetables and herbs, and a few others of just flowers. The older flowers have withstood the onslaught fairly well, but the new crop is having a hard time. One hollyhock just sits there. Got my first little cherry tomato Monday. The vines are still looking kind of spindly, and I don't know how much of a crop to expect.
Smokey and I are trading offices, and I get the big Billie Sol Estes desk that I had when I was managing editor and writing the Potpourri column. The more things change, the more they stay the same.
"Whatever is has already been, and what will be has been before; and God will call the past to account." Eccl. 3:15, NIV
Editor's Note: Peggy McCracken can be e-mailed at: peg2@pecos.net
Our View
Paying the bill at the Democrat Diner
Editor's Note: Since President Bush first announced his tax cut proposals there have been several well done parables making the internet rounds illustrating the tax structure we have in this country, the tax burdens shouldered by percentages of our population, and the benefits of the tax break relative to the amount of taxes paid. The following steals liberally from several of these anonymous emails.
In the land of Democratia, a group of ten men regularly met to eat supper together on Friday nights. Since prices are fixed in Democratia, the cost of the meal always came to $100.
The men then divided up the bill according to Internal Restaurant Bill Paying Service (IRbpS) guidelines.
The first four men paid nothing. The next fellow paid a buck. The sixth man paid $3. The seventh guy paid $7, the eighth paid $12, and the ninth $18.
Number 10, always got stuck with the remainder of the bill, coming to $59.
This worked okay, until one day the IRbpS declared that there would be a reduction in the supper bill and that from now on, supper for the 10 would only cost $80.
Well, the first four still ate for free. The fifth man found out he was going to eat for free as well.
The sixth man paid one third less, or $2.
The seventh man dropped $2 from his usual payment and paid $5.
The eighth man paid $9 instead of $12. The ninth man paid $12 instead of $18. Lucky Number Ten only had to pay $52, seven dollars less than the Friday night before.
Being in the land of Democratia, rather than being thrilled that supper cost everyone less money, the first nine men got angry because Mr. Ten got a "bigger" reduction than they did.
Obviously they were products of a state-strangled educational system and could not comprehend ratios _ simple addition and subtraction was as good as they could do.
The fifth man was angry because he only saved $1 compared to the $7 saved by Number 10, although the savings meant he ate for free.
The sixth man only saved a buck too, and still had to pay a buck and felt sad as well.
Numbers seven, eight and nine joined in the cry _ "It isn't fair that the cost of the meal dropped $20 and yet we saved less money than he did," they said.
About this time the Mayor of Democratia wandered by and began to egg the men on.
"Not only have you men been wronged by this reduction, think of the first four men of your group who have received nothing at all from this $20 restaurant-bill reduction," he said.
"But they have never paid a dime for Friday-night supper," Number 10 argued. "What could they save?"
"You are rich and can afford it," the Democratia mayor replied.
Within minutes he had whipped the nine men into a self-righteous frenzy of self-pity.
"What right has this man to keep his money and not pay your supper bill?" he asked. As he talked his hands worked quickly with a piece of rope, forming a noose.
Eventually, with the urging of the mayor, the men became angry enough to lynch the tenth man, and did so.
Quite pleased that he had done mankind a great service and seen to the welfare of his constituents the Democratia mayor retired to his mansion that he built on the salary paid to him from taxes.
The next Friday, the nine met at the same restaurant to eat.
Seeing that the Number 10 man was not with them, the owner asked for his $80 in advance. Between them they could not come up with the money, and so they went hungry, and went home grumbling about how unfair it was that food cost money.
"We should pass a law making it illegal to charge for supper," one of the men said.
All agreed and headed for the mayor's house.
Your View
Martin ruling by court defies logic
Dear Editor:
I try to check your paper out periodically for news about my old home area (I grew up in Monahans.)

After reading your column on the Casey Martin decision, I think my dream might have come true. I'm 63 years old, my legs are probably as short as yours. I'm either seriously overweight or undertall, and I have a stint in my heart. I have no desire to play receiver for the Cowboys or anyone else, because once the catch is made, severe pain is sure to follow. Since I've already harbored a secret desire to be in the Boston Marathon, maybe the new ruling will allow me to ride a Harley or use my Subruban in the competition.

Why, I might even finish in the top ten.

Where has all the common sense gone?

HAROLD STEWART

<!==========end copy==================>
---
---
Pecos Enterprise
York M. "Smokey" Briggs, Publisher
Division of Buckner News Alliance, Inc.
324 S. Cedar St., Pecos, TX 79772
Phone 915-445-5475, FAX 915-445-4321
e-mail news@pecos.net
Associated Press text, photo, graphic, audio and/or video material shall not be published, broadcast, rewritten for broadcast or publication or redistributed directly or indirectly in any medium.
We support Newspapers in Education
Copyright 2000 by Pecos Enterprise
---