|
Daily Newspaper and Travel Guide
for Pecos Country of West Texas
Opinion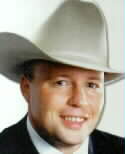 Sage
Views
By Smokey Briggs
<!=====paste copy here==========================>
Kerrey's only shame is in bowing to the press
So, former senator Bob Kerrey (D-Neb.) is a war criminal?

I am no fan of Bob Kerrey. His political stance never jibed with mine. Many times I would have liked to see him out of office.

But he is no war criminal.

Here are the facts that I have gleaned from the national press:

Kerrey's team of SEALs slipped into the village to assassinate a Viet Cong official/leader/officer. (SEAL is an acronym for Sea, Air and Land and the SEALs are the commandos of the Navy). The year was 1969.

A varying number of alleged civilians were killed in the ensuing action.

One member of the SEAL team now remembers lining up a bunch of civilians and killing them, shades of some Viet Nam Hollywood production produced by some guy who never darkened the door of a recruiter's office.

Kerrey and the other five members of the team remember returning fire after they were fired upon. Afterwards, all of them admit, many of the dead were women, children, and elderly people _ noncombatants by Western standards.

Two supposed survivors of the night have been recently interviewed. Both have given damning accounts of the event.

Kerrey says he is ashamed that innocent civilians were killed.

Those are the facts we know, at least as reported so far.

Here is what I suspect to be the rest of the story:

Some civilians were killed. That happens in war. The village was in a free-fire zone. A free-fire zone was an area were all civilians were supposed to have been evacuated. Anyone alive in that area was supposed to be friend or foe _ not neutral.

I suspect the SEAL that claims the group lined up a bunch of women and children is mentally unstable.

I also do not put much credence in the accounts of the two Vietnamese women. One has changed her story from supposedly witnessing the entire event to seeing two alleged innocents killed.

Both women are at the mercy of their own communist government that has as much blood on its hands as Hitler's Third Reich ever did. They will say publicly whatever their government tells them to.

If Kerrey's unit was fired upon, and there is little reason to doubt it was, then they did the right thing when they fired back. His first duty was to complete his mission. His next was to safeguard his troops so far as his mission allowed. Shooting back is part of that. You do not sit around worrying about civilian casualties while your troops are taking fire. You shoot back with everything you have.

Kerrey was not playing cops and robbers. Kerrey and his troops did the right thing.

The last point that no one seems to be willing to vocalize is that there was no way to tell who was a noncombatant in Vietnam.

The Viet Cong are to blame for that. The Viet Cong made the rules, or better said, broke them. Women, children, and senior citizens were all used by the Viet Cong.

It was a guerrilla war. The rules of Western Civilization and combat meant nothing.

Children with pouches of explosives strapped to their bodies were used as sappers. Women gunned machineguns and walked on patrols.

Old men and women pulled triggers too, dug pits and filled them with feces-dipped spikes, and relayed valuable intelligence back to the Viet Cong.

So just because there were dead women and children after a firefight does not mean that all the dead were noncombatants.

If any child of mine is in a similar situation I will tell him to shoot first and ask questions later.

I expect that Kerrey's remorse deals more with the fact that it seems the only politically expedient thing to say. You can't voice the opinions above to a naive American public without getting crucified by their version of Pontius Pilot _ the national media.

EDITOR'S NOTE: Smokey Briggs is the editor and publisher of the Pecos Enterprise whose column appears on Tuesdays. He can be e-mailed at: smokey@pecos.net
Put the old fire wagon in the garage
If you drive by the fire station on Cedar Street you will notice a vintage fire truck sitting out front of the firehouse more days than not.

It looks like it was built in the twenties and it is in pretty fair shape.

We have it on good authority that the truck has been part of the Pecos Volunteer Fire Department for many, many years.

Our volunteer fireman still use it for training purposes and it runs in the parade every year.

That truck ought to be inside the firehouse, or inside somewhere with a nice thick coat of polish on it _ away from the sun, the dust, and the occasional drop of rain.

If allowed to sit outside most of the time the elements in this part of the world will destroy it.

The old girl deserves better than that. So does Pecos.
Pyote residents thank Jimmy Galindo and others for time, work
Dear Editor:
Special Belated Thanks to Mr. Jimmy Galindo, Reeves County Commissioner's Court and Mr. Clark Lindley.
We the residents of the town of Pyote, Texas would like to express our sincere thanks to Mr. Jimmy Galindo and others who have sacrificially given of their time, (which most of us don't have), talents through wisdom and knowledge about the issues, and finance used to travel back and forth to Austin, Texas and other places lobbying on our behalf against what we believe to be deadly consequences in the future.
Your willingness to take a bold stand, speaking on our behalf and many others in the surrounding towns has not been overlooked. We are sorry that it has taken this long to show our debt of gratitude to you for all the work that you have done. We also want to make the public aware of your efforts also. We realize that your boldness to stand and speak the truth regardless of misunderstanding and other consequences has not been easy.
As residents of Pyote, we might be small in number, but we believe as you and so many others believe that nuclear waste dumps or storage facilities as they are being called have no place in West Texas and especially in Ward and Reeves counties. What affects one will eventually affect us all. Once our water systems have been contaminated you can't go back and reverse it. That is why we are so grateful to you and others for speaking and acting on our behalf now while you have the opportunity.
Many of us are too sick to do what you have volunteered to do, many are working in and out to town and our time won't allow us to do very much. Some of us just haven't been properly informed concerning the dangers that we will be facing. But we all can agree on one thing and that is we all want a safe and healthy environment in which our families can live now and in the future.
According to God Holy word in Matthew 22:36-40 the Pharisee (a lawyer) asks Jesus a question tempting Him and saying.
Master, which is the great commandment in the law?
Jesus answered and said unto him. Thou shalt love the Lord thy God with all thy heart, and with all thy soul, and with all thy mind.
This is the first and great commandment.
And the second is like unto it. Thou shalt love thy neighbor as thyself.
On these two commandments hang all the law and the prophets.
You and many others who have worked untiringly to bring about justice for all of us in this matter have certainly proven by your actions to be our neighbor.
We can't say thank you enough for all that you have done and is still doing until we bring this awful disturbing issue to a dead end.
Don't give up, don't give in, and don't give over to evil. Remember righteousness will always prevail, and God will always have the last word.
So, again on behalf of the residents of Pyote who agree with what you have done and is still doing to protect us from environmental disaster, we say thanks again.
We know that the problem is not over yet because we can see it gradually trying to take another form to try and do what was attempted before. Thank God for wisdom because He sees what we don't see but warns us nevertheless.
We pray that God will give you and others VICTORY for the great work that you are doing to protect God's people from unnecessary sickness and death.
JOE AND LYDIA OZUNA
Pyote, Texas
Need for bond issue in Balmorhea doubted
Dear Editor:
Let's see if I've got the facts straight.
Currently, Balmorhea, like the rest of this part of the country, is suffering through a five-year drought that shows no signs of improving, half the ranches and a good number of the farms have gone under because of this drought, and the second largest employer in town behind the school district, Roadmaster, has closed causing a leap in unemployment.
Hey, I've got an idea.
Why don't we float a 1.6 million dollar bond issue for a new gym to replace the perfectly adequate gym, which, incidentally, just got a brand new floor? Why don't we finish the job of breaking the backs of the already overburdened tax payer by raising their school taxes?
Brilliant!
DIANA RENZ
Balmorhea <!==========end copy==================>
---
---
Pecos Enterprise
York M. "Smokey" Briggs, Publisher
Division of Buckner News Alliance, Inc.
324 S. Cedar St., Pecos, TX 79772
Phone 915-445-5475, FAX 915-445-4321
e-mail news@pecos.net
Associated Press text, photo, graphic, audio and/or video material shall not be published, broadcast, rewritten for broadcast or publication or redistributed directly or indirectly in any medium.
We support Newspapers in Education
Copyright 2000 by Pecos Enterprise
---