|
Daily Newspaper and Travel Guide
for Pecos Country of West Texas
Opinion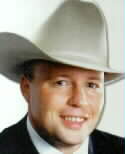 Sage
Views
By Smokey Briggs
<!=====paste copy here==========================>
Tuesday, March 13, 2001
Slim on juvenile justice
I saw my friend Slim the other day. He was working on a pot a coffee with a cigarette clamped between his lips and a big-city newspaper spread out on the table.
I poured myself a cup and eased the classifieds out of the stack of newsprint.
Slim was still hogging the A section after I had worked my way through the sports equipment and old truck categories. Not seeing any free old trucks to decorate Mama's driveway with I decided to shake Slim lose from the news.
"What did you find in there Slim?" I asked. "The usual stuff mostly," he said from around the cigarette. "The Republicans want to go back to paying people in company script and forcing folks to buy groceries in company stores, the Democrats want to take everybody's' money but their own and give it to everybody else, and the military is so busy being politically correct the Girl Scouts and two wagon loads of the Mississippi National Guard could whip them."
Slim sipped at the coffee.
"Pretty much the usual. Of course, there is this story where Jeb Bush and every other politician in Florida is falling all over themselves trying to show how compassionate they are while they feel sorry for that 14-year-old kid that beat a little girl to death, got convicted, and was sentenced to life in prison," Slim said very softly.
What do you say to that? Most folks have heard the story. The defense attorneys produced the argument that the kid was just acting out the scenes he had seen on television watching pro wrestling. The jury apparently did not believe that a six-year-old girl could suffer more than 30 separate injuries including a skull fracture and a detached liver while "playing" without her "playmate" noticing that something was very wrong. The judge sentenced the kid to life.
"Yeah, that's a tough one," I finally mumbled.
"What's tough about it?" Slim asked.
"Shoot Slim, the kid was 12 when he did it. Maybe in this case it's the right sentence, but sentencing a 14-year-old kid to spend the rest of his life behind bars is a tough thing to do."
"Probably not as hard as burying their little girl was on her parents," he said.
EDITOR'S NOTE: Smokey Briggs is the editor and publisher of the Pecos Enterprise whose column appears on Tuesdays. He can be e-mailed at: smokey@pecos.net
Our View
School shootings. How did we get here?
Last week's school shooting in Santee, California leaves us with the same questions being asked, and the same non-answers floating through the air waves.
The gun control advocates are pretty quiet this time. Probably because the weapon used is perhaps the most non-threatening of firearms _ a 22 caliber revolver.
The press has quietly brushed over this fact.
Eight or nine California laws were broken before and during the shooting. The shooter will spend the rest of his life in prison and he knew that before he walked in the door. Laws cannot prevent this kind of thing.
Everybody seems to agree that prevention is the key. Exactly what will accomplish this prevention is not quite so clear.
Among all of the questions and opinions floating through the media the most important question has not been asked _ How did we get to the point where a 15-year-old kid feels justified in shooting his classmates?
That is the key.
Our society has always been armed and for the last 100 years most kids have gone to school.
Yet, school shootings were not a problem until recently.
A scientist might ask what changed in this time frame, hoping to find some clue as to the cause.
One thing that our scientist would find is that teachers were stripped of their ability to control their schools during the last 20 years.
Our scientist might also find that you can persecute a person to the point that they are willing to waive the rest of their life for a brief moment of revenge. That may not be rational, but the human mind is not a rational machine.
He would also find that human children are capable of great cruelty. Cruelty, that without the regular checks of adult supervision and punishment, can turn school into a virtual torture chamber.
He would probably find that we have created a system that caters to the bully. A system that abandons justice at the schoolhouse door in exchange for politically correct behavioral beliefs and policies created to prevent litigation, rather than create order or protect the small and the weak.
Setting the school house clock back 20 or 30 years might be a rational step in preventing the next school shooting.
Setting it back to a time when teachers controlled the school and administered punishment as they deemed proper for the circumstances.
While in our present system it is nearly impossible for a teacher to physically abuse a student, it is also a system where students can torture each other without serious consequence.
Or, at least, without consequence until something catastrophic is triggered.
And you can guarantee that the chance of a teacher abusing the right to physically punish is far less than the chance that children running wild will torture each other.
Your View
Other coaches have outstanding qualities
Dear Editor:
In response to the letter printed in the March 6, 2001 issue entitled, "…An outstanding teacher," we feel it necessary to refute several of the ideas included.

First and foremost, it would like to be made clear this is not to dispute the fact as to whether or not the coach mentioned in the letter is an outstanding teacher. Because everyone is entitled to his/her own opinion, we have no problem with someone recognizing the efforts of another. In fact, we feel this to be a positive approach to take, but our concern lies in the simple fact that, while demonstrating support for one individual, the author of the letter felt it necessary to belittle and defame others in hopes of conveying her position.

Although it was not directly stated, it was implied that this particular coach was the only one who "coached by example and sets high standards for her athletes." Because the author of that letter has "seen" this quality in one coach does not mean others here at P.H.S. do not ecompass the same attributes. In fact, if the author took more of an active approach and involvement, her attendance at many of the sporting events would allow her the opportunity to witness incalculable instances where high standards, values and moral principles were demonstrated by various coaches. Moreover, it is asinine to insinuate that, of the twenty-six coaches, only ONE (in so many words) is an upstanding citizen/coach. We have worked tighter, and witnessed firsthand, a number who fit this category. All one has to do is basically take a good look around.

All the "controversy in our athletic program" today stems from the fact that one coach and program is being regarded by many as superior; thus excusing them from abiding by the same rules and regulations imposed on other individual simply because of a win/loss record. It is our view that a "consistenly winning program," is not solely comprised of a win/loss record, but rather, it is one that teaches and instills meaningful values, morals, and lessons relevant to our students' lives. We all know that, as harsh and excessive as it may seem, in the real world, there are many times when we just do not "get a second chance." There are always consequences to be dealt with, and just as parents must discipline inappropriate behavior, we, as educators, must also correct unacceptable conduct. This should not be considered "banishing" of a student, but it should be looked upon as a valuable learning experience.

In regards to administration's (and coaching colleagues) lack of support being the "true pity in this sordid affair," please be advised of our stance concerning this. As a public, we must understand the administration's (and coaches') primary responsibility to protect and ensure the equality, consistency, and interests of our students and the organization itself. When decisions are deliberated at this level, it is done so with great prudence, and although it may be a popular choice, we must respect and honor their judgment.

It is natural for everyone to aspire to win, but athletes should not be led to believe that all focus/emphasis should be placed on this. There is much more our students can and need to learn from athletics. However, it appears that somewhere down the line, this whole idea became distorted in the minds of many people. As coaches, do we really want to promote winning at all costs?

COACH VERONICA VALENZUELA
Written with full support of: Coach Eliza Acosta, Roxanna Chavez, Coach Melinda Flores, Coach Becky Granado and Former Coach Brian Williams

<!==========end copy==================>
---
---
Pecos Enterprise
York M. "Smokey" Briggs, Publisher
Division of Buckner News Alliance, Inc.
324 S. Cedar St., Pecos, TX 79772
Phone 915-445-5475, FAX 915-445-4321
e-mail news@pecos.net
Associated Press text, photo, graphic, audio and/or video material shall not be published, broadcast, rewritten for broadcast or publication or redistributed directly or indirectly in any medium.
We support Newspapers in Education
Copyright 2000 by Pecos Enterprise
---