|
Daily Newspaper and Travel Guide
for Pecos Country of West Texas
Opinion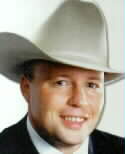 Sage
Views
By Smokey Briggs
<!=====paste copy here==========================>
Tuesday, February 27, 2001
What would the Bear do?
At the end of the 1963 football season, Coach Paul "Bear" Bryant's Alabama Crimson Tide had posted a 9-2 season and was heading for the Sugar Bowl to play the University of Mississippi.
The year before a sophomore quarterback named Joe Namath had led the Tide to a 10-1 record and a victory in the Orange Bowl.
Namath, was expected to lead his team to victory again.
But Namath did not play a single down in the January 1, 1964 Sugar Bowl.
Bryant had benched him.
The greatest quarterback in Alabama history, and he was benched for the Sugar Bowl.
Why?
Because he broke the rules. The rules of the team. The rules laid down by his coach.
Bear's policy was simple. Break the rules and you do not play.
Namath's transgression?
He missed curfew.
The end.
No if's, and's, or but's.
The Alabama sportswriters cursed Bryant. Fan's burned him in effigy. Bryant, they said, was punishing the whole team, the whole state for that matter, for a minor transgression. Benching Namath was not fair.
Surely something could be worked out. Surely the rules could be bent, just this one time.
Nope. Not Bear's rules. Not the rules the rest of the Tide team had lived by so that they could wear the crimson and white.
Namath did not play and Bear's team beat Ole' Miss 12 -7 by kicking four field goals.
It makes for a better story since the Tide won that day.
More importantly though, they did it the right way. Win or lose, Bryant did it with class, and he did not compromise his integrity, nor the integrity of his team.
Most importantly he did not compromise the integrity of Namath's teammates who had done what they vowed to do when they joined the team — to abide by the rules.
I will bet my eye teeth that Namath learned more that day sitting the bench than he would have on the field.
Bryant's decision was the right one — for Alabama, the university, himself, Namath, and the team.
It was the right decision simply because it was the right thing to do, no matter the possible short-term consequences.
It is my understanding that here in Pecos, there are rules written down describing the proper behavior of student athletes.
Student athletes get these rules at the beginning of the season. Failure to abide by these rules is grounds for being benched or even kicked off the team.
Last week's controversy involving the swim team reminded me of the 1963 Sugar Bowl controversy.
I wonder how Coach Bryant would have handled it?
Roll Tide.
EDITOR'S NOTE: Smokey Briggs is the editor and publisher of the Pecos Enterprise whose column appears on Tuesdays. He can be e-mailed at: smokey@pecos.net
Our View
Driver's driving law is a waste of time
State Representative Joe Driver, a republican from Garland, has introduced a bill into the legislature that creates more rules for new drivers.
His bill is one more example of good intentions that have no business being made law. In the long run, this bill will have the effect of punishing responsible young drivers and will do nothing to prevent the accidents caused by the irresponsible.
Under Driver's bill, new drivers would have to drive for an extra six months with a permit before earning their license.
During that six months the new driver would be required to drive 50 hours with an adult, including 10 hours at night.
During the extended permit time, drivers would not be allowed to drive between 11:00 p.m. and 5:00 a.m. unless accompanied by someone 21 years.
More importantly, no one under the age of 21 would be allowed to ride with the new driver until the six-month period is over.
In the end, if this bill becomes law, there will be more regulations and more laws to enforce. Texas already has too many of each.
Drivers' education will become more expensive. The hand-wringing crowd will feel good about itself for "saving just one life."
Kids will still ride with each other, no matter that it may be a ticketable offense.
And no one will be any safer.
You cannot legislate responsibility or common sense.
Representative Driver needs to quit fooling around with feel good laws and get to work on the real problems facing Texas.
Your View
Earnhart dies and the nation morns, 7 soldiers die and …
Dear Editor:
On 18 February 2001, while racing for fame and fortune, Dale Earnhardt died in the last lap of the Daytona 500. It was surely a tragedy for his family, friends and fans. He was 49 years old with grown children, one, which was in the race. I am new to the NASCAR culture so much of what I know has come from the newspaper and TV. He was a winner and earned everything he had.
This included more than "$41 million in winnings and ten times that from endorsements and souvenir sales". He had a beautiful home and a private jet.
He drove the most sophisticated cars allowed and every part was inspected and replaced as soon as there was any evidence of wear. This is normally fully funded by the car and team sponsors. Today, there is no TV station that does not constantly remind us of his tragic end and the radio already has a song of tribute to this winning driver. Nothing should be taken away from this man, he was a professional and the best in his profession. He was in a very dangerous business but the rewards were great.
Two weeks ago seven U.S. Army soldiers died in a training accident when two UH-60 Blackhawk helicopters collided during night maneuvers in Hawaii. The soldiers were all in their twenties, pilots, crewchiefs and infantrymen.
Most of them lived in substandard housing. If you add their actual duty hours (in the field, deployed) they probably earn something close to minimum wage. The aircraft they were in were between 15 and 20 years old. Many times parts were not available to keep them in good shape due to funding.
They were involved in the extremely dangerous business of flying in the Kuhuku mountains at night. It only gets worse when the weather moves in as it did that night. Most times no one is there with a yellow or red flag to slow things down when it gets critical. Their children where mostly toddlers who will lose all memory of who "Daddy" was as they grow up. They died training to defend our freedom.
I take nothing away from Dale Earnhardt but ask you to perform this simple test. Ask any of your friends if they know who was the NASCAR driver killed on 18 February 2001. Then ask them if they can name one of the seven soldiers who died in Hawaii two weeks ago.
February 18, 2001, Dale Earnhardt died driving for fame and glory at the Daytona 500. The nation mourns. Seven soldiers died training to protect our freedom. No one can remember their names.
JAMES V. TORNEY
CW4, US Army, Retired
Coach disgusted with suspension situation
Dear Editor:
I am writing this letter in response to an article that appeared in the February 21, 2001 edition of the Pecos Enterprise. This letter is referring to the lawsuit imposed on the Pecos-Barstow-Toyah Independent School District.
I am not writing this letter to dispute anything that was said or reported, nor am I writing this letter to hurt anyone or degrade anyone. I am writing this letter to show my support for the school district, Don Love, the entire school board, and in particular, Lawrence "Bubba" Williams. I also want to express that I am in full support of the swim team and their admirable efforts this season. However, I feel that winning at all costs have been put above doing what is right. When I signed my contract to work for PBT ISD, I was under the impression that we, as educators, are to prepare the students for the rest of their lives. That included educating the students, but also teaching them right versus wrong while in the process instilling a good moral background for them to stand on. As coaches, we do that every thing on a daily basis.
This letter is to show my disgust with the way the situation with the suspension of a Pecos swimmer was handled. I believe the right thing was done by the suspension. Whether or not legal matters found flaws in the way the athletic contract was written or the school's student handbook, the injunction to allow this particular student to swim was wrong. The athlete made a very big mistake, and I am sure he regrets every minute of it. It was a mistake. This particular athlete is a senior who is a smart kid that does well in the classroom. He knows right from wrong. He knew that he was risking his hard work and dedication to the swim team by being associated with drug paraphernalia. He knew that the athletic department did not all allow any such activities to occur without punishment. He knew that if he got caught, he would be suspended. All of our athletes know this. As an athlete here in Pecos, and I'm sure everywhere, an individual is expected to follow special rules and situations because they are special people.
So in many cases athletes are punished three times: by the law, parents, and the athletic department. That's part of the price a person has to pay to be an athlete. So why should he be allowed to participate just because the court found flaws in the way a document was written? I think the big issue here is what is this particular individual going to learn? He has broken the rules; he knows it; the parents know it; his teammates know it; his coach knows it; yet he is still allowed to swim. We all try to be good moral people, and try to pass those morals along to people we are involved with. What have we done that in this case? In my opinion, the only thing we have done here is rewarded a young individual by allowing him to participate. The only lesson he has learned from this is that there are loopholes in everything. He has not learned the true lesson to be learned.
A lot of people have argued about the consequences that the TEAM would suffer if this individual did not participate. I feel for those other members of the team. They are the ones that could have been truly punished. They have dedicated themselves to being the best, and have chosen not to do anything to jeopardize that in any way. That is the meaning of TEAM - all individuals working together. The saying is very true: "a chain is only as strong as it's weakest link." The same goes with a TEAM and teamwork. What one individual on a TEAM does has the possibility of hurting the whole team, as this incident could have, and should have done. My true respect goes out to those individuals on that TEAM that made the right decisions, not to the court of law that found a loophole in documents. I realize the TEAM would have suffered had not this individual been able to compete, but in the long term, they would have been more proud that they were a part of something special, that was pure and by the rules. Isn't that what we want our kids to be proud of something special and pure, not necessarily winning, but the true essence of the event.
I also want to refer to the last few paragraphs of the article. A young man's name was used repeatedly referring to a similar incident in another sport. I feel his name was unnecessarily humiliated and embarrassed more than it should have been. His name should not even have been mentioned. A simple reference to the situation would have sufficed. He has, and is, paying his punishment. His name does not need to be humiliated any more. He has made bad decisions, but I still respect the young man for who he is, and his name. As with the young man involved in this particular incident, I still respect what he has accomplished in athletics and the classroom, but I still feel he should serve his punishment like any other athlete would in the athletic program. Bubba Williams made the right decision, and I support him 100%, and always will.
I work for Bubba Williams; he is my immediate supervisor in athletics. I do whatever he says, and without question. He has worked in this school district for approximately 30 years; I trust he knows what he is doing. I believe that Williams should be recognized for his hard work, diligence, service to his school and that the failure of this community to support Williams is an outrage, disgusting, and inappropriate behavior on its part.
COACH BRIAN GIBSON
Written with full support of:
COACHES ELIAS PAYAN, GARY GRUBBS, CHARLIE BUNCH, LAWRENCE WILLIAMS, JR., JOE FLORES, TINO ACOSTA, JR., SHELLEY AKERS AND JOEL BIRCH
All students should be treated the same
Dear Editor:
As concerned citizen, I want to know are all students at Pecos High School issued the same handbook? If so, why did a Hispanic athlete get kicked out of athletes for having marijuana and the white athlete is being reward with a trip to the state swim meet? Is it because the white child had money and the Hispanic child didn't? I believe the punishment the Hispanic child received is fair, but what applies to one should apply to all (poor or rich). Is the swim team elite because all the whites participate?

I am Hispanic and believe Hispanic and whites should be treated equal. The sad part about the whole situation is what morals are our coaches and teachers of P-B-T I.S.D. showing our children? Teachers blame the parents, but they play a big part in our children's lives. So will someone see that the right thing is done.

Treat all the children the same. The swimmer should stay home.

Sincerely,
FRANK ACOSTA

<!==========end copy==================>
---
---
Pecos Enterprise
York M. "Smokey" Briggs, Publisher
Division of Buckner News Alliance, Inc.
324 S. Cedar St., Pecos, TX 79772
Phone 915-445-5475, FAX 915-445-4321
e-mail news@pecos.net
Associated Press text, photo, graphic, audio and/or video material shall not be published, broadcast, rewritten for broadcast or publication or redistributed directly or indirectly in any medium.
We support Newspapers in Education
Copyright 2000 by Pecos Enterprise
---