|
Daily Newspaper and Travel Guide
for Pecos Country of West Texas
Opinion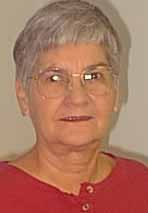 Squarely
Pegged
By Peggy McCracken
<!=====paste copy here==========================>
Tuesday, February 20, 2001
Cleanup effort lags
for lack of landfill
Three decades of writing about city-wide cleanups, condemned buildings, organization cleanup drives, beautification efforts, highway trashoffs and the like should have been enough to make me aware of a problem in my own back yard. Or side yard, in this case.
Oscar Ornelas, our friendly city code enforcement officer, sent me a warning last month that my South 40 was in violation of the health code because it was overgrown with weeds. Looking at the two lots that have been my "farm" and walking/jogging track for more than 30 years, I had to agree with him. It did look pretty seedy.
Not that it was weedy. No sirree, I have flowers and ornamental grasses in the tree-lined sanctuary that adjoins our home on Park Street. With the prolonged drought, the species of flowers has dwindled to three: goldenrod, African rue and alfalfa. And of course, there are a few chamiso shrubs dotting the landscape. They looked pretty good last summer, but after Old Man Winter killed everything, their beauty faded.
I didn't get my usual fall mowing done this year, because I donated my old garden tractor/mower to my landscaper daughter last summer. And using the weed eater and hand mower just doesn't thrill me like riding a tractor does. Besides, I'm tired when I get home in the afternoon, and have been flopping down in front of a classic movie on TV and zoning out.
Well, not after I got that letter. The very next day, a Saturday, I sawed the discarded limbs into four-foot lengths and bundled them for Duncan Disposal to pick up. And called them to do so (which they did the next week). Then I trimmed the salt grass and African rue with a weed eater.
Each afternoon the following week, I grubbed up goldenrod and put root and all in the dumpster. It needed thinning anway, and it was a job I had planned to do when I got a Round Tuit. All that exercise probably saved my life, and I have Oscar to thank. So I went to see him to ask what kind of response he has had to his cleanup efforts.
Not much, he said, because the city does not have a landfill to put the discarded limbs and other large debris in. Duncan Disposal turns away items longer than 36 inches at their transfer station, he said. "Some dump it in the county; some dump in the alley. It is hard on the residents." (P.S. I tried to call Duncan Disposal Monday for their comment, but got no answer, and their answering machine was full.)
Mayor Ray Ortega told me that the city administration is working hard to get a permit to dig another big hole in the ground for trash. With an arid landfill exemption, the city can operate both a Type I landfill (for garbage) and a Type IV landfill (for limbs and construction debris). That will probably take a year or longer to put in operation.
So what do we do in the meantime with our old couches, refrigerators and computers?
Well, I know how to get rid of a bicycle. Park it in the front yard. I have also had a mattress and hammock stolen from the front yard. Why not a couch or a computer?
I know it's not a laughing matter. The city can't tear down old buildings because they have no place to put the debris. Residents have no place to put their discards, so they clutter up the alleys.
Oscar said the tree limb problem has really gotten out of hand, with the annual trimming underway now. The city did operate a chipper to make the discarded limbs into mulch, but nobody went out to pick up the free material. The pile is still out there, he said, and it should be well composted by now. Maybe I'll drive out and pick up some for mulch around my trees and in my vegetable garden.
"There is a time for everything, and a season for every activity under heaven:..a time to tear down and a time to build…a time to keep and a time to throw away." Eccl. 3:1,3a,6a NIV
EDITOR'S NOTE: Peggy McCracken is business manager and webmaster for the Enterprise. Her column appears on the third Tuesday of each month. Contact her at peg2@pecos.net.
Our View
Better explanation needed for annexation
Annexation is never a boring topic. Whenever a city decides to annex land there are people on both sides of the issue.

Pecos is no different.

Annexation is allowed under different circumstances for different types of city charters that are granted by the state.

So far, no one with the city has pointed out why the proposed annexation is legal. For a home-rule municipality (which Pecos is) the rules are set out in the city's charter in conjunction with the Texas Local Government Code.

A good first step for the city would be to simply explain when and why a city with our type of charter can legally annex land.

This explanation might answer a few questions floating around town.

For arguments sake, let us assume that the proposed annexation is legal.

In this case one more question needs to be answered by our city fathers.

Why?

The answer needs to be something more than the fact that there are gaps in the Pecos city map that prevent the city limits from being a nice round circle.

Something more than an ambiguous _ "This will be good for Pecos," or "This is important to planning for the future."

Something more than _ "We want to supply services to these property owners."

Most of these property owners do not want these services.

Is this simply a measure to increase the tax base? Increasing the tax base as allowed by state law is not necessarily a bad thing, but if this is the goal, then it should be stated as such.

Why is this good for Pecos' future? Is it important so that we can enforce city codes and dress up this land that looks like it is part of the city but is not?

Whatever the case, Pecos needs to know specifically why this annexation is important to Pecos.

<!==========end copy==================>
---
---
Pecos Enterprise
York M. "Smokey" Briggs, Publisher
Peggy McCracken, Webmaster
Division of Buckner News Alliance, Inc.
324 S. Cedar St., Pecos, TX 79772
Phone 915-445-5475, FAX 915-445-4321
e-mail news@pecos.net
Associated Press text, photo, graphic, audio and/or video material shall not be published, broadcast, rewritten for broadcast or publication or redistributed directly or indirectly in any medium.
We support Newspapers in Education
Copyright 2000 by Pecos Enterprise
---