|
Daily Newspaper and Travel Guide
for Pecos Country of West Texas
Opinion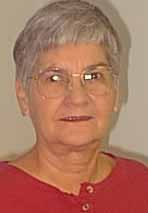 Squarely
Pegged
By Peggy McCracken
<!=====paste copy here==========================>
Tuesday, January 23, 2001
My favorite judge
gains new venue
I can see him now: Dressed in a white robe, Judge Lucius Desha Bunton III presides at the Great White Throne. Before him stands one of the most notorious dope dealers in the Western District of Texas, whom Judge Bunton had sent to prison for life back on earth.
Does my favorite judge condemn the criminal to Hell or allow him into Heaven? Hell would be too good for him, considering all the misery he caused on earth by selling dope to children and their parents. Being the fair judge that he was on earth, Bunton opens the Book to Life and scans the index to see if our dope dealer is listed. Sure enough he is, so Bunton sends him through the Pearly Gates to enjoy the presence of God for eternity. He might squirm a little doing it, but Bunton was always fair and followed the law whether he agreed with it or not.
Maybe that sounds sacrilegious to you. Of course, nobody but God sits on the Great White Throne to judge the quick and the dead at the end of time as we know it. But we think of a federal judge as having godlike powers here on earth, so it is easy to imagine the best federal judge of all time having a hand in that final judgment.
First, though, Lucius Bunton had to face his own judgment before he could enter the throne room. Here again, I can imagine that early last Wednesday when his stout heart finally gave out, Judge Bunton met Jesus face to face _ a moment anticipated since he was a teenager and accepted the free salvation Jesus offers. "Come on in," Jesus must have said. "I have been looking forward to having your help up here."
My introduction to Judge Bunton came in 1979 after President Jimmy Carter appointed him to the federal bench. In our first interview for KIUN Radio, Judge Bunton took the microphone from this obviously inept reporter and answered questions I didn't even know to ask. From that day forward he was my favorite judge _ and he called me his favorite reporter. I learned so much about the courts from watching him work, and from visiting in his chambers, usually while we were waiting for a jury verdict, because he took few breaks, not even for lunch.
His courtroom was a model that every judge should follow (and I've advised a few to do so). Nobody doubted that Judge Bunton was in control, even though he liked to spice up the proceedings with his droll wit. One story I wrote that got statewide play characterized Bunton as ruling with an iron fist clad in velvet. And that's how I saw him. Some lawyers thought the judge was a little too stern when he cut off their interminable questioning of a witness, but to a reporter whose backside got numb from sitting on a hard bench, it was a godsend. And he showed compassion for the criminals as well as the jurors and everyone else in the courtroom. Most of all, Judge Bunton got the job done, and most of the time he did it right _ despite the fact he held the dubious honor of losing more appeals than any other judge.
Since I was unable to attend the Friday funeral in Odessa, our mutual friend Steve Balog gave me the highlights. Jack Tidwell, a former law partner and ex-district attorney, gave the eulogy at the two-hour memorial service in First Baptist Church where Judge Bunton sang tenor in the choir. I attended that church one Sunday morning, and it is a big auditorium. It was crowded with judges from all over. Not just federal judges, but state judges and district attorneys from across Texas joined the hundreds of mourners. Pecos was well represented, including all the employees from the federal courthouse and friends of the judge who had Pecos in his heart.
"He was not just a judge," Balog said. "He was a very close friend; one of the closest I ever had. He was a religious man and one of the fairest men I ever knew…He was very compassionate, very soft hearted; very concerned about people personally."
Bunton hated sentencing anyone to prison, and he tried to retire from holding criminal trials when he took senior status. But a dearth of trials in the Pecos courthouse he worked so hard to get constructed forced him back into the fray. The last time I talked with him, he said that he finally had to give up holding court because his oxygen tank and other paraphernalia caused too much trouble for the marshals. He was spending some time in his Midland chambers every day, working on a history of the Western District of Texas.
While he was working, though, Bunton took on whatever case came to the bench. "He didn't back down from any threats or fear of retaliation, " Balog said. "He would tell us marshals, `If they want to get me bad enough, they will.' He had a lot of threats."
I am so glad we didn't wait until he died to let Judge Bunton know how highly regarded he was. When he was appointed chief judge, Pecos honored Bunton with an evening reception that warmed his heart. Having the Pecos federal courthouse named for him touched him deeply. And he received honors from the Fifth Circuit and others in the court system. None of the honors went to his head, though. He accepted them graciously, and modestly averred that he probably didn't deserve so much attention.
There in that golden palace where he will spend eternity though, I can see Bunton wearing a crown of jewels that he earned while here on earth. It may be so heavy that he can't hold up his head, but maybe a couple of marshals will give him a hand.
Goodbye old friend. Save a golden bench for me in your heavenly courtroom.
"And God will wipe away every tear from their eyes; there shall be no more death, nor sorrow, nor crying; and there shall be no more pain, for the former things have passed away." Rev. 21:4, NKJV
EDITOR'S NOTE: Peggy McCracken is business manager and webmaster for the Enterprise. Her email address is peg2@pecos.net.
Our View
Stock shows take a lot of work and are worth the effort
Everyone involved with the Balmorhea and Reeves County stock shows deserves a pat on the back.
There is a lot of work and sacrifice that goes into events like these _ from the kids and families to the judges and buyers.
These days we often hear that kids get into trouble when they do not have anything to do. Well, any kid involved with raising stock has plenty to do.
So does their family. Every animal shown represents a huge investment of time and money by the young person showing the animal and their family.
That is time that the youngster could have spent playing video games, getting into trouble, or just goofing off.
It is also time that Dad could have spent relaxing in his easy chair watching a game and Mom could have spent at the beauty parlor.
And it is money that every family could have used to pay bills, buy a nicer car, buy a bigger television _ the list is endless.
Congratulations to the competitors and their families for their efforts, and to everyone else involved in putting on these shows that give these kids an arena to showcase their hard work in.
Your View
VFW hall available for community service
Dear Editor:
It has come to our attention recently that derogatory comments may have been made concerning the propriety of using the V.F.W. hall for funeral services.
At this time we would like to apologize to anyone who was offended by these comments and assure everyone that no member of our Post made them.
We furnish our hall free of charge for funerals as part of our community service.
DORA PINEDA
Trustee and Adjutant
V.F.W. Post 6437


Business owners curious about new City Manager
Dear Editor:
Many of the Pecos business owners, including myself, are wondering where our new City Manager is, what he's working on for the betterment of Pecos and can we be of help?

Moving around as we have with our work in entertainment, we understand what it is like getting settled in a new place. However, considering the time our new City Manager has been in Pecos, we are wondering when he is going to come around to meet the business people.

Around City Hall and The Chamber, we hear about the potential of our new City Manager, but very few business owners we have talked with have met with him, or have any specifics about what he is doing.

Pecos lost out on this year's main street program, because when the main street people made a surprise visit to Pecos, they felt the city leaders were not showing any initiative to get the program started.

We would like to hear from our City Manager, some of his thoughts and plans for improving Pecos.

Sincerely,
LILLIAN AND RICHARD CREASY
The State Theatre

<!==========end copy==================>
---
---
Pecos Enterprise
York M. "Smokey" Briggs, Publisher
Peggy McCracken, Webmaster
Division of Buckner News Alliance, Inc.
324 S. Cedar St., Pecos, TX 79772
Phone 915-445-5475, FAX 915-445-4321
e-mail news@pecos.net
Associated Press text, photo, graphic, audio and/or video material shall not be published, broadcast, rewritten for broadcast or publication or redistributed directly or indirectly in any medium.
We support Newspapers in Education
Copyright 2000 by Pecos Enterprise
---