|
Daily Newspaper and Travel Guide
for Pecos Country of West Texas
Opinion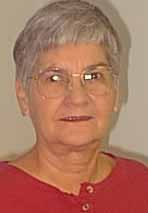 Squarely
Pegged
By Peggy McCracken
<!=====paste copy here==========================>
Tuesday, January 16, 2001
Pecos Gab web site attracts interesting mail
I am going to let some guest writers do my column today. Our Pecos Gab web site attracts interesting mail from around the world and right here at home. You guys who don't care for the world of computers are missing out on all the fun, so I thought I would share just a smidgen with you.
These letters all arrived late last week. The first is from Armando Rayos in Michigan:
Hi Talelas, or Pecos. Hey anyone from there can e-mail me at Rayosa324@hotmail.com here in Mich. Ok please don't be shy, I know most of Pecos people there the Rayos and Laras, Mattas and more. I am Chemi's brother and my sisters Tala and Sandra still live there.
Bye, write me."
***
Eve (Wilson) Roberts, Class 1975, writes:
"Hello from South America. Just a quick family update. We moved to Santa Cruz, Bolivia last August. I teach computer classes at the Santa Cruz Christian Learning Center. I am considered a "missionary" because all of the teachers at the school are self-supported. The school is primarily for missionary kids. About 51 percent are MK's and the others are Bolivian. (FYI-We need teachers.)
"The country is fine and the people are great. We live in a very beautiful city and it is fairly modern for the most part. J.R.'s job brought us here and we will be here for a minimum of three years. Rebecca is picking up the Spanish quickly and I am even learning!
"That is it in a "nutshell". By the way, I've lost contact with most of the class of 1975. Is Debbie Herrera still in Pecos?
Hope you all have a great 2001!
"Love in Christ, "Eve"
J.R., Eve and Rebecca Roberts
***
Closer to home, Buddy Bryan out at Bryan's Nursery, writes:
"Hello from the Big town of Pecos. My name is Buddy Bryan class of 55 just visiting this site again and getting a big kick out of all this, thinking I might put my two cents in here and let everyone know I`m still alive and playing with the posies here in the nursery in the big city.
"Curious to know if there is anyone still out there from our class. I have kept in contact with one, Louis Ivey, had lunch with him December 30, 2000. He is doing good and living in Jamiaca, working with the Fed and playing with the livestock. We are planning on getting back together in October when he retires. (I`m not ready to retire, but will vacation). Will go to The Devils River to lounge on pontoon boat to fish for awhile and stay in fifth wheel camper to chat about old times. Would like to hear from old friends contact either Louis, livey@jol.com.jm, or me at budbryan@nwol.net "
***
Michelle Dobbins:
"This is Michelle (Brookshire) Dobbins class of 1984 (school mascot 1982). I have been reading the Pecos Gab for awhile now and really enjoy it. I am living in the Abilene, Texas area. My parents Halley & Virginia "Ginger" (she is from the class of 1961 maiden name Lunday) are living here also. We have an optical lens manufacturing plant. We have been here since 1998.
"My brother Scott, class of 1980, is living in Seattle, Washington and working for Nortel. His wife Sherry (Medley) class of 1981 is working for Derby USA, a bicycle company. My grandmother, Fran Lunday Hill, (my grandfather was Dr. I G Lunday - chiropractor) is living in Odessa and doing well. My step-grandfather was Robert "Bob" Hill that used to own Hill's Grocery Store. He passed away 3 years ago. I got married April 7, 2000. My husband is Daniel. I have 2 step-children. Linda is 16 and Travis is 11.
"My mother and her sisters (Nancy Jo, Meredith & Nona Lunday) are all getting ready for the 50's, 60's, & 70's "Mega Reunion" in Dallas this year. Has anyone heard about a reunion for the class of 1984 - 20 year Reunion. I know that is a couple years off; was just wondering. I had a great time at our 10-year class reunion. Well I would love to hear from anyone that remembers me or my family."
***
A new reader is Dale Sutton:
"This is to all Pecos exes who were part of and/or remember those in the class of 51: Dale Sutton is now online and would love to hear from any or all of you who remember those "good-ole-days". You can reach him at sutton@sat.net or via the hometown newspaper site. Talk to you soon."
There now, wasn't that interesting? If you like the taste and want more, go to http://www.pecos.net/news/daily/pecosgab.htm. And thank your Gab sponsor, Jim Ivy at Water Works.
"I will bring you forth from the nations and gather you from the countries where you have been scattered…" Ezekiel 20:34a, NIV
EDITOR'S NOTE: Peggy McCracken is business manager and webmaster for the Enterprise. Her e-mail address is peg2@pecos.net.
Your View
Chavez nominee was big mistake
Dear Editor:
I agreed with you that the Dept. of Labor nominee should step down if only because she herself violated the Labor Laws which she is expected to uphold. Interestingly, the same day your editorial came out she opted, to do just that, step down. I thought maybe she would concede that she had a hand in unraveling her own nomination, but thats not what Chavez did. Instead, she loudly, ranted her own martyrdom, and, President Clinton style, sidestepped the part she played in the unraveling of her nomination. The culprit for her situation, Chavez said was "the politics of personal destruction." (conveniently forgetting the GOP's and her own role in elevating that practice to an art form during the Clinton years.)

For someone who's made a career out of blasting the supposed "victim mentatity," of the civil rights movement, she played a pretty mean victim herself when the situation demanded it, attacking the media for playing her story, and insisting her withdrawal sent "a very, very bad signal" to all "good people" who want to help others.

But the Chavez' matter was actually quite insightful. Chavez gave us a more clear understanding, as to the meaning of "compassionate conservative". As, practiced by Chavez, compassionate conservatism is about playing Good samaritan to, one, two or three needy families, while deploring solutions designed to help groups of people you don't even know, whether women, Blacks, Asians, Latinos or the foundation of our capitalist system, blue collar workers or folks located in small West Texas towns like Pecos. Of course charity is rewarding, it's admirable, it's necessary, and I was taught it was the Christian thing to do. But there's no evidence in Chavez's record that she understands the role government can and must play on behalf of those who need help, especially in the area of Labor and Labor rights.

`Chavez went on to say that she had been the victim of a "search-and-destroy" mission hatched by a hostile press. Chavez went on to express sympathy for Zoe Baird the woman whose manny problem killed her chances to head the Justice Department in 1993. "I do believe that Zoe Baird was treated unfairly," she said.

Talk about gall, cosnidering that Chavez herself jumped on the Baird-bashing bandwagon in 1993. At the time, Chavez stated that Baird's failure to pay Social Security taxes for an employee was a sin. Chavez constantly tried to point out the differneces between her case and Baird's, by claiming that Mercado was never an employee. Until the bitter end, Chavez asserted that for two years, Mercado was just a "houseguest" who occasionally did chores and then occasionally received an unrelated sum of spending money.

The, only mistake Chavez would admit to in the Mercado matter was "...the mistake of not thinking through that this might be misinterpreted." That's disingenuous given her own statements about Baird, and what she later confessed was her decision not to be up-front and tell the Bush Cabinet-makers about the Mercado matter.

The velocity of Chavez's fall and Bush's failure to come to her defense was probably caused by the gross deception in her Mercado story. The FBI had reportedly begun investigation whether Chavez had asked a neighbor to stay silent about Mercado's living arrangemets and employment during any confirmation questioning.

Chavez also changed her story about what she knew and when she knew it regarding Mercado's immigration status. Eirlier, Chavez claimed that she found out that Mercado had been in America illegally as late as 1993, more than a year after. But then at the press conference, Chavez said, "I believe I always knew that she was here illegally."

The official Bush instant-response to Chavez's withdrawal was quick and to the point. "Linda is a good person, with a great deal of compassion for people from all walks of life," a Bush statement read. "I am disappointed that Linda Chavez will not become our nation's next Secretary of Labor.

"Unlike, Chavez, Bush never mentioned "the politics of personal destruction" in the Chavez nomination, a phrase he liked to use frequently himself during the campaign when touchy questions came up about his own, "youthful indiscretions." After the press conference ended, the Bush team put Chavez behind them, and moved on.

So Chavez will now return to the Center for Equal Opportunity, where she will continue bashig the alleged victim culture of women and minorities. Maybe now she'll also talk about the victim culture of disgraced politicos.

Democrats no doubt are probably pleased by all this. By asking Bush to withdraw her nomination as Labor Secretary, Chavez eliminated a Bush-nominee Who would have been easy target for Senate Democrats to defeat. Given that the Senate will probably reject no more than one, maybe two, of Bush's picks, moderate and liberal groups will be able to concentrate on attorney general nominee John Ashcroft or interior SEcretary Gale Norton, now that Chavez has committed the political equivalent of hari-kari.

President-elect Bush said he was "disappointed" that Chavez would not be in his cabinet, but Chavez was a political disaster waiting to happen anyway. She was nothing more than an agent of the far right conservative wing who has used her own race to get ahead as baldly as any member of the civil rights establishment she loathes.

And for all his supposed sensitivity to Hispanics, Bush's selection of Chavez showed a tin ear on matters of race and ethnicity since Chavez is a negative, figure widely disliked by Latino leaders all across America. She was an in-your-face conservative selection in a post that often goes to moderates, even in Republican administrations! It was almost as if Bush was extending his hand to Hispanics, just to flip them the bird. For a president-elect without a mandate, who failed to win the popular vote, and who was constantly pandering and talking about inclusiveness, this was a huge mistake.

Chavez's withdrawal gives Bush a Cabinet a chance to nominate someone who truly understands the challenges facing the Labor Department in our new global economy. If he picks another right-wing thug, the Chavez blunder might turn out to be the political blood in the water that will trigger the normally moderate Senate Democrats to seriously study his other nominees, if not whip out the long knives.

Respectfully submitted,
DR. J.D. VERA

<!==========end copy==================>
---
---
Pecos Enterprise
York M. "Smokey" Briggs, Publisher
Peggy McCracken, Webmaster
Division of Buckner News Alliance, Inc.
324 S. Cedar St., Pecos, TX 79772
Phone 915-445-5475, FAX 915-445-4321
e-mail news@pecos.net
Associated Press text, photo, graphic, audio and/or video material shall not be published, broadcast, rewritten for broadcast or publication or redistributed directly or indirectly in any medium.
We support Newspapers in Education
Copyright 2000 by Pecos Enterprise
---