|
Daily Newspaper and Travel Guide
for Pecos Country of West Texas
Opinion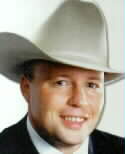 Sage
Views
By Smokey Briggs
<!=====paste copy here==========================>
Tuesday, November 7, 2000
Veterans' Day
Veterans' Day is Saturday.

The name tells most of the story. It is the day we have set aside to honor all those that have served in defense of our nation.

It seems like a simple little task.

A thank you from grateful countrymen.

But sometimes, our thank you doesn't seem to ring very loud.

Maybe it's because most of us don't get the day off from work.

Maybe it is because the holiday is always celebrated on November 11 instead of on the Friday or Monday closest to the 11th.

Rarely do folks get a three-day weekend out of the deal like we do on the 4th of July and Labor Day.

November 11th was set aside as a holiday after World War I. On November 11, 1918, at 11:00 a.m., (the eleventh hour of the eleventh day of the eleventh month) the armistice was signed ending the war.

In 1926, Americans officially began celebrating the 11th of November. In 1938, November 11th became a national holiday and Congress declared it, "Armistice Day."

Although primarily set aside to honor the veterans of World War I, Congress later amended law creating the holiday in 1954 to the effect that it would be set aside to honor all veterans and Armistice Day became Veterans' Day.

Personally I'm glad we don't create a big three-day weekend out of it. Somehow the reason behind the three-day holidays seems to get lost amidst the hustle to do something with the three-day weekend.

And this one is important.

On thousands of battlefields all over this world, for more than two hundred years, these men fought the battles that decided our fate as a people.

They have endured all that there is to endure as a soldier or sailor or airman or marine _ from terror to boredom _ bitter cold to scorching heat _ cramped quarters to biting loneliness _ and the thousand other pains that go hand-in-hand with military service.

Some were drafted. Some volunteered. But all served. They did their duty.

A simple "thank you" almost seems silly when you think about it.

But, I have it on good authority, that "thanks" will do just fine.

So, thank you one and all _ those that are with us, and those that have gone on. Saturday, the flag flies in your honor because you were willing to defend her.

P.S. Today, November 10th is the birthday of the United States Marine Corps. Founded on November 10, 1775, the Corps will be 225 years old this year. Happy birthday Marines.

EDITOR'S NOTE: Smokey Briggs is the editor and publisher of the Pecos Enterprise whose column appears on Tuesdays. He can be e-mailed at: smokey@pecos.net
Our View
Shopping in Pecos part II
Last week's editorial concerning shopping in Pecos got mixed reviews from our readers.

In short we said that a small town business couldn't buy in the same mass quantities as big retailers and often have to charge more than a store in a town the size of Odessa would for the same product.

On the other hand, we said that doing business with local retailers was usually a more personal experience, with better service, easy returns, and no 160-mile drive.

The key to keeping Pecos dollars in Pecos is keeping prices at a point where personal service and convenience are not outweighed by savings.

All of this is valid.

One point that was brought to our attention is that we made it sound like everything in Odessa is cheaper than everything in Pecos.

Some things are and some things are not. We did not do any price comparisons, but it is a safe bet that our local retailers do have cheaper prices on many items.

And even when the price is a little cheaper in Odessa, it will often be a much better value to shop in Pecos when you consider the cost of gas, wear on your vehicle, service, and quality of the merchandise.
Your View
New businesses would keep customers in Pecos
Dear Editor:
The only way to keep Pecos people shopping in Pecos:

Give the people things they like and love and things that catch their eyes.

Have you heard? Lots of people are taking their business elsewhere because it seems like the people don't businesses in Pecos in which people can go shopping. Everything is shutting down.

First it was Mitchell's, then EZ Pawn and now Back Door T-Shirt Shop is closing its doors. And after it closes down, we won't have any more businesses at all, period, to shop in on Oak Street.

I have shopped in Odessa and I have found things a whole lot cheaper and you get a lot for your money. What you pay for. There needs to be a lot of products in some of those places for colored people as well as others.

At one time the dollar store had products for colored people and all at one stop. No matter how small the town is, if you put the right product out there the people will buy it.

Find out what people like and then you'll know what they like and you want have a problem with business or people going to Odessa or Monahans shopping for these products. Pecos needs some businesses around for people to stay in Pecos and spend money.

Maybe at store like a Wal-Mart Super Center, a K-Mart, HEB or a bowling alley for all people of all ages, from 12 and up. Maybe a Church's Fried Chicken, or something people would love and then they wouldn't mind shopping in Pecos one bit.

Pecos is a small town, but it doesn't have to stay a small town forever? Look at Ft. Stockton how it has picked up.

PATSY WATSON
Court selections only party difference
Dear Editor:
It seems that our esteemed publisher has fallen way over on the right wing. While voting is important, I do find the idea of Gov. Bush getting elected and being allowed to make Supreme Court appointments frightening, to say the least.

While some conservative ideas are not totally bad, a Republican president appointing conservative justices to the Supreme Court could set the women's movement back about 50 years.

However, I do get a kick out of Smokey making it sound as if the Democrats and Republicans are vastly different. Other than the Republicans being more misogynistic that the allegedly liberal Democrats, our current candidates are so similar that they even dressed alike at the first debate.

I've talked to hundreds of people both face to face and on the internet and the general consensus is that our country only has one powerful political party with two faces. It doesn't matter if you call them Republicrats or Demublicans, the party symbol is a giant dollar sign with an elephant's trunk and a donkey's ...tail. Get the picture?

For a real choice, there are third party candidates. We nearly had that choice a few years back with the Reform Party, before Perot dropped out and dropped the ball. I've only met a handful of people who are willing to openly admit that they'd vote for either Bush or Gore, but a good number of them are supporting Ralph Nader and the Green Party. If Nader receives 5% of the popular vote, the Green Party will receive federal campaign funds for the 2004 election. There are several other third parties with candidates that concerned people can vote for as well.

Voting your conscience is not a wasted vote!

We could have a real choice and not just have to choose who is the lesser of two evils.

CARA ALLIGOOD
Pee-Wee football program was a success
Dear Editor:
I would like to take this time to commend all the people involved in making Pee-Wee football a success. I really enjoyed attending all the games and watching the children play and have fun, which I believe is the most important aspect of this organization. Despite some small problems, I believe pee-wee football was a success and next year's teams will be even better. I would like to thank Randy Baeza and all those behind the scenes who made pee-wee football possible.

A special thanks to the Coach of the Bears team, Hector Rodriguez for taking the time out of his busy schedule to coach our boys. Your dedication and hard work are greatly appreciated. Also, to his assistant, Norman Roman and Sammy Baeza, thanks for your support.

SUSIE C. JURADO
Class thanks Coach Matthews for positive influence
Dear Editor:
On Saturday, October 21, the 1953 Senior Class of Corsicana, Texas held only their third class reunion. We were fortunate to have our former football coach, Mr. Garland Matthews as a guest. Coach Matthews also coached in Pecos.

There were many of his former players and students present. We were able to share a lot of memories, and I'm sure many of you in Pecos could do the same. This letter is about much more than that. I speak for many who want to publicly thank Coach Matthews for his positive influence on our lives. Guidance and influence that can never be measured by a won/lost record.

Time and space do not permit me to say all I could say. We thank you for sharing with us the man we consider a legend, and in passing when you greet him please let him know that his "old boys from Corsicana" love him and admire him. We owe him so much.

LUIS FLORES
Vote for life, vote for Bush
Dear Editor:
A recent opinion page article cited about 9 reasons one should vote for the Clinton puppets, Al and Joe. There is however, one issue more devastating, more disgusting and with more long range distructive effects on (more than me) than the economy, "campaign reform," gun control, "education," freedom of expression and "the solvency of social security or the viability of Medicare." That issue of course, is the one question I will ask of every candidate, both of democrats and also of republicans.

Are you in favor of murdering a feeling, moving, living human being whose agony we cannot feel, hear or see. The tiniest of human beings recoil, cringe and try desperately to cling on to life, while a paid murderer cuts, probes, drowns or poisons the helpless baby to death _ with the full consent of Bill, Al and Joe _ all Democrats!

My vote hinges only on life. Life for those few that have the guts to defend.

You see, God already knows the future of your needs. Whether its social security, your stocks, your job / my job or Medicare survive. The word of God says God provides even for the sparrow. You people reviewing the issues to determine how you will vote, open your eyes and see. Open your ears and do not be deceived. Taxes, Medicare and school peace and good, moral education are all important issues. But, none erase the life of a helpless human. Abortion does! RU486 does! Write it out!
R = ARE
U = YOU
4 = FOR
86 = KILL IT!
This formula totals disaster for this nation, whether it's by pill, saline solution, knife, scissors or suction hose. Vote against abortion. Vote for Bush the Ticket. Vote for Life.

Resident of Toyah, Reeves County and the USA,
BERTA BEGAY <!==========end copy==================>
---
---
Pecos Enterprise
York M. "Smokey" Briggs, Publisher
Peggy McCracken, Webmaster
Division of Buckner News Alliance, Inc.
324 S. Cedar St., Pecos, TX 79772
Phone 915-445-5475, FAX 915-445-4321
e-mail news@pecos.net
Associated Press text, photo, graphic, audio and/or video material shall not be published, broadcast, rewritten for broadcast or publication or redistributed directly or indirectly in any medium.
We support Newspapers in Education
Copyright 2000 by Pecos Enterprise
---