|
Daily Newspaper and Travel Guide
for Pecos Country of West Texas
Opinion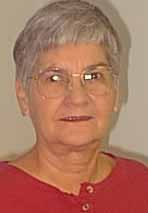 Squarely
Pegged
By Peggy McCracken
<!=====paste copy here==========================>
Tuesday, October 17, 2000
Scams reach deeper
in business pockets
Senior citizens like myself are accustomed to junk mail and telephone calls from scammers who would have us believe we won a million dollars, a mink coat or a trip to Timbuktu. "Just send us $800 and we'll send your cash (coat, ticket)," they cajole.

Businesses get scammed too, but in a little different way. Lately, I've been deluged with calls from toner salesmen, business directory publishers and would-be advertisers using stolen credit card numbers.

Business directory publishers have a slick method of "confirming your mailing address," then sending a directory you didn't order, along with a big bill. The last one had the gall to tell me that my predecessor placed a two-year order last year, and that our "final bill" would be $276. NOT!!! "Don't send it, I said. "We are not going to pay you!!"

If you've been in business long, you've gotten a call from a toner salesman who is stuck with a load of cartridges that he will sell you at a bargain. Those guys have changed their tactics and now lead you to believe they represent the company who made your copier.

In my case, the voice on the phone (always a man) asks about our Xerox copier by model number, inquiring how it is working and when the last service call was made. Then he goes into this spiel about how the price of toner has increased but he should have informed us last month. Because of the delay in telling us about the increase, the caller graciously offers to sell me two cartridges of toner at a discount.

The first such call sounded legitimate for a minute, but when he named a price, I recognized it as far more than I had just paid for two new cartridges purchased from Xerox. That made me suspicious, so I asked for a number to call him back.

"I am calling on a WATs line," Mr. Scammer said, "But you can call the 800 number on your copier."

So I did just that and asked if Mr. Scammer worked for Xerox. No, he did not, and nobody with the company was selling toner. Would I please report Mr. Scammer to the Xerox legal department?

That I did, and was told that these scams are common. So when Mr. Scammer's "supervisor" called to verify the order, I told her emphatically that I did not place an order.

Would you believe, Mr. Scammer called again to ask if there was a problem. "Yes, the problem is that you represented yourself as a Xerox employee," I said.

Since that time I have had numerous such calls. When I ask what company they are with, they hang up.

Our local Xerox rep, Bruce Shores, told me that the company has spent thousands of dollars shutting down these operations, only to have them move down the street, take a new name and start up again.

That's what the advertising scammers do, apparently. They submit an ad for "Easy Credit," "Debt Consolidation," "Quick Cash" or some such, using a bogus business name and someone else's credit card. The credit card number appears legitimate, and it isn't until several months later that we receive a notice from the credit card company that the cardholder has refused to pay.

I called one such company, but when I asked the man who answered with a "hello" why they refused to pay, all I heard was a click. I learned later that the card number belonged to a real person, and that dozens of such ads had been charged to his card without his permission.

We stopped accepting credit cards for such ads, but then got stuck with a check that Mr. Scammer stopped payment on. I intercepted the next ad that came by FAX and checked it out myself. The FAX number listed on the insertion order accessed an answering machine that did not recognize the FAX beep. Than I called the business number listed and a man answered "hello." Probably the same one I had called previously. When I told him who I was, he said, "I am just getting a bad connection right now." I didn't wait for the click.

"Do not accept any ads like this, even if they walk in with a pot of gold," I told the staff in our next meeting. "If they will scam us, they will scam the customer, too."

So if you see any "Easy Credit," "Debt Consolidation" or "Quick Cash" ads in the Enterprise, please alert me that somebody was asleep at the switch. Our customers and legitimate advertisers deserve better.

"When the wicked thrive, so does sin, but the righteous will see their downfall." Proverbs 29:16

EDITOR'S NOTE: Peggy McCracken is Enterprise business manager and webmaster. E-mail her at peg2@pecos.net.
Our View
Tax abatement a double-edged knife
Last week Reeves County and the Town of Pecos City both approved tax abatements for a new motel being built to house Union Pacific Railroad employees.

The abatement has been pitched to the local hospital board as well.

The idea of a tax abatement for a new business is appealing. Pecos and the surrounding area desperately need new industry and tax abatements are one way to attract new businesses.

But tax abatements are a double-edged sword and often cut in unintended directions.

First, abatements are not fair to existing businesses that pay taxes every year.

Second, tax abatements shovel more of the tax burden on these same businesses, many of which are on the edge of shutting down in a stagnant economy aggravated by high taxes.

Third, tax abatements lead to bidding wars as desperate towns bend over backward to attract new business. The only winner in these wars is the business tallying up the bids.

Instead of abating taxes for a possible new business, how about lowering taxes for everyone. Lowering taxes is a long-term commitment to growth and economic prosperity. Such a commitment is better than the short-term gamble represented by most tax abatements.
Your View
Big Oil Apology?
Dear Editor:
First, my son and I hiked in Guadalupe NP. (21 miles in 1 day!) We need to get down to Big Bend.

This letter is harsh, but you will see the logic is very plain to see. It deals with the accusations against the petroleum industry by our Vice President. No one seems to be addressing these allegations. Maybe it bothers me because I spent 30 years for USX (Marathon Oil's parent) companies and my son is working in a desert for a subsidiary of EXXON. The letter speaks to the question of integrity. Perhaps my perception of integrity is out of favor in this new century. I would hope the news media would take responsibility to correct this wrong and force the issue into national attention.

I hope you don't get to see the Texas ads on TV. We are being bombarded with them in Ohio. It is disturbing that your state is being degraded by these tasteless ads. But with the new "ethics" we should not question extreme attacks like these.

Al Gore claims he does not engage in negative personal attacks and that he has credibility. Does he just tell "inconsequential" fibs or are his lies designed to advance his political ambitions? Let us look at a few facts and decide.

During the past eight years American reliance on OPEC oil has increased fifty percent. Natural gas and heating oil prices are skyrocketing.

Secretary of Energy Bill Richardson says, "We were caught napping" and, "It' s obvious the federal government was not prepared." What is Al Gore's response? Panic! For political expediency, Gore blames "Big Oil" for our energy problems. This year the administration, led by Al Gore, has issued repeated accusations of collusion, price gouging and mismanagement against the oil industry. Then, in a stroke of political genius, Gore denounces Bush and Cheney because they are "too close" to "Big Oil." By inference he accuses them of participating in the horrendous misdeeds and mismanagement of which he accuses "Big Oil".

Conversely, Gore flatly refuses to take responsibility for or even acknowledge this administration's admitted neglect. Worse yet, he blames good citizens like the employees of USX Corporation of Pittsburgh, PA (one of America's "Big Oil" and steel companies) for the problems he himself helped to create.

When this administration approved the "Big Oil" mergers, Al Gore was not saying, "I will fight for you!" He was silent. When "Big Oil" was struggling with $13 per barrel oil, Gore showed no concern. This is not to say the mergers were harmful. But this does clearly show the hypocrisy of Al Gore's "Populist" attacks on "Big Oil".

When prices rebounded "Big Oil" had the difficult task of bringing closed wells back into production. Trying to get new crews in place to expand production is difficult and time consuming. Many employees, like my son, are working twelve-hour shifts under far less than desirable conditions. My son has no patience for the attacks by the Vice President of the United States on his industry. Likewise, I am sure no one in the energy industry, from the CEO to the refinery worker, appreciates hearing the Vice President falsely attack their companies and their performance.

To blame the workers in the oil industry for one's own lack of foresight is not what one should expect from a Presidential candidate. Furthermore, to fraudulently attach Bush and Cheney to these attacks is Machiavellian at its best. We must conclude that lying and defaming others to gain political advantage are a matter of course for Al Gore. He knows a lie told at the right time reaps more benefit than the possible damage from any minor fallout that comes days later, if at all. This is how Al Gore wins a debate. This is how Al Gore wins an election.

One cannot help but conclude that Al Gore does not tell just inconsequential fibs. To advance his career he lies. If the lies make Bill Bradley, George Bush, or some dedicated oil company employee look bad that is perfectly permissible. Is this appropriate action for a Presidential candidate?

DAVE GEORGE
Lorain, OH
Dallas Judge only doing his job
Dear Editor:
I read the Tina Glen letter which came out on the 9th instant which referred to an alleged "gentleman" who apparently forgot to make his child support payments for his little one(s). I just found myself wondering what the heck is going on over there in Pecos, Tejas? Do you people care more about some deadbeat Dad than you do the kids who are ultimately being damaged by his financial neglect?

I mean talk about misguided anger.

The man was placed on probation since August 1998, for not paying child support. The court in effect cut him some slack and gave him some time to make it back on track. (This is the proverbial slap on the wrist.)

Then over the course of 2 1/2 years, he manages to violate the terms of his probation (i.e. pay child support), not once, but two more times. (More of the proverbial slaps on the wrist.)

So now what's the court to do? Give him S&H green stamps for being a good court customer?

Ask any attorney who's ever handled child support collection matters and see if he has any sympathy for the deadbeat dad. Jus tot have Dad dragged into court is a financial burden that most single parents (mom in this case) can barely manage to undertake. Dad on the other hand just walks away from his financial responsibilities and in most cases has the wherewithal to hire legal cousel to defend him in these collection cases.

I agree that there are many cases in which parents, unfortunately, use their children as pawns. One parent denying access to children to force the other parent to pay child support. Or I've even seen one parent denying child support payments to enforce visitation. Is this situation okay? No. And as Ms. Glenn asks in her letter, should one parent be forced to abide by a child support order and the other not. Nope. Of course not. We all know that.

But each parent had the right to take their respective beef with the Judge.

That's what we have court's for. Seems as if the mother in this story did just that. Father, having gone three rounds with the court before sentenced for finally being sentenced for criminal non-support knew good and well what was in store for him and if he cared at all about access rights, could have filed his own action.

But there must be more to the story than is being presented by Ms. Glenn.

Unlike Reeves County in which their District Court deals with all legal matters that come before it. Dallas County has a system of "specialized courts". We have certain courts that deal with criminal matters, others solely to cover the realm of family law matters, probate, juvenile and so on.

If this matter ended up in the "Criminal District court well, that makes me go ummmm?"

Finally, what is absolutely bewildering to me is that Ms. Glenn, who obviously cares about the two families who are being affected by the court's decision are going through, wants to blame the Dallas Judge for doing his/her job.

I mean, it's obvious to me, the father didn't give a damn.

Respectfully submitted,
DR. JOEL DAVID VERA
Reader enjoys brother's response
Dear Editor:
In reading the latest version of the Enterprise, I came across the most eloquent comeback in years. Way to go Jess!! We were taught to be loyal to our beliefs!

Just a future FYI...the other Miramontes' are involved in teaching, medicine, engineering, social work, insurance and general improvement of self. So if any of those areas are disgraced...you can be assured of future eloquent responses.

Oh, I own both the Ford truck and the minivan....so I consider myself an expert when I say that they each serve their own purpose. However, the vehicle described in Jess' response might be better suited for some of the limited views expressed by the editor of the Enterprise.

Regards,
ANA MARIA MIRAMONTES_ROQUEMORE <!==========end copy==================>
---
---
Pecos Enterprise
York M. "Smokey" Briggs, Publisher
Peggy McCracken, Webmaster
Division of Buckner News Alliance, Inc.
324 S. Cedar St., Pecos, TX 79772
Phone 915-445-5475, FAX 915-445-4321
e-mail news@pecos.net
Associated Press text, photo, graphic, audio and/or video material shall not be published, broadcast, rewritten for broadcast or publication or redistributed directly or indirectly in any medium.
We support Newspapers in Education
Copyright 2000 by Pecos Enterprise
---