|
Daily Newspaper and Travel Guide
for Pecos Country of West Texas
Opinion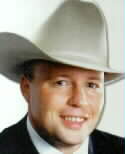 Sage
Views
By Smokey Briggs
<!=====paste copy here==========================>
Tuesday, September 12, 2000
Handgun Violence Prevention Act didn't prevent any handgun violence
The fabled Brady Handgun Violence Prevention Act, better known simply as the Brady Bill, has failed to live up to its name.

Apparently, it has not prevented any handgun violence. I am both shocked and amazed.

I was sure that once both background checks and a waiting period were imposed on handgun purchases from firearms dealers, murder rates would plummet since criminals would not be able to get a gun to further their nefarious intentions.

According to a recent study published by the Journal of the American Medical Association (JAMA), this has not come to pass.

The study, by Jens Ludwig and Phillip Cook, is titled, "Homicide and Suicide Rates Associated with Implementation of the Brady Handgun Violence Act," was published in volume 284, No. 5 of the Journal. (It is available on-line at the JAMA homepage http://jama.ama-assn.org ).

In short, Ludwig and Cook compared homicide and suicide rates nationwide from four years before Brady (1994) to four years after the law was passed.

They then compared the 18 states that already had waiting periods and background checks, against the 32 states that did not have a five-day waiting period and/or did not require a background check before the Brady Bill.

Their research reveals that the 32 states where the Brady Bill created a waiting period and background checks did not experience the drop in homicides the Brady law was supposed to create.

The only statistical difference they could find between these two groups of states was a six percent decline in "gun suicides" among people age 55 or older in the 32 states where waiting periods were a new thing.

This was offset by a national trend in all states of fewer suicides overall and an increase in "non-gun" suicides.

That's it.

Millions and millions of dollars spent. Who knows how many government jobs created that will hang on the federal payroll until Gabriel blows his horn.

Thousands upon thousands of lawful firearm buyers run through a mill of government paperwork, and what did we accomplish?

Nothing.

Well, maybe something.

No one is likely to acknowledge that some people probably died because of the Brady Bill. Some people may not have been able to get a gun in time to save their life.

No one has asked how many women have died since 1994 waiving a restraining order in their attacker's face while they waited for their "cooling off" period to be up so they could pick up their newly purchased hand gun _ the only realistic defense most women have against men who intend to hurt them.

If you do not think this is a realistic scenario you need to read the most recent statistics regarding violence on women in the United States.

Of course, common sense would have brought us to the same conclusion eight years earlier and with a savings of several billion dollars.

Common sense dictates that criminals will always be able to procure a gun.

The only people laws like Brady affect are law-abiding citizens who are not out gunning each other down in the streets.

Of course, the gun control weenies living on planet Notreality point to the study and say, "The problem is the law was not strong enough."

This is always the cry of the gun control loon when gun control laws fail to do what they are supposed to do, which is prevent violent crime.

And they will be uttering this cry into eternity. Either as they are herded into concentration camps by the dictator that history assures us is in America's future, either near, or distant _ or as they are clubbed over the head by some thug for their watch, car or wallet.

EDITOR'S NOTE: Smokey Briggs is the editor and publisher of the Pecos Enterprise whose column appears on Tuesdays. He can be e-mailed at: smokey@pecos.net
Our View
Local taxes are going in the wrong direction
Pecos property taxes are heading in the wrong direction.

The Hospital Board and the School Board voted to raise taxes this year.

The City seems to be moving in that direction as well.

If Pecos is going to prosper in the future, taxes need to be cut, not raised.

The argument for higher taxes is always the same: "We will have to cut services or raise taxes." This year, the answer should have been a cut in services.

Taxes are not a stimulant to economic growth. Taxes stifle growth.

Taxes take money out of the free market and put it in the hands of government.

By default, this is money that cannot be used to build an economy. Anyone who believes that government jobs equal a good economy needs to take a long look at the experiment the now defunct U.S.S.R. ran during this last century.

This is money that cannot be reinvested in a business or used to make payroll. On the other end of the same equation it is money that every business and home owner must come up with out of the operating margin.

While taxes are never a good thing, taxes are a necessary evil. Taxes are necessary to provide for a common defense and general infrastructure _ roads, sewer, police, etc....

The question is, and has always been, "How much tax is too much?"

This is not an easy question to answer, but any tax should be viewed as a necessary evil that will stifle the local economy to some degree.

Our local economy cannot take much more stifling. There seem to be more stores with boarded up windows than not in Pecos.

The last thing any business or homeowner needs in our area is a higher tax rate.

You can't squeeze blood out of a turnip and raising taxes during economic bad times is the equivalent and demonstrates short sightedness on the part of your taxing entities.

It is during hard economic times that people can least afford higher taxes. This is when taxes need to be lower to attract new businesses and keep old businesses healthy.

Cutting services is unpopular in the short-term but raising taxes is a long-term death sentence that will deter any possible industry from coming to Pecos, and will drive existing businesses one step closer to bankruptcy.

Taxes need to be cut, and the people of Pecos need to accept any cuts in services as a necessary sacrifice that will give Pecos the opportunity for a future.
Leaders can teach youths morals, citizenship, etc.
Dear Editor:
We have been fortunate in establishing our Technical Training Center to help our citizens with their continuing education. This is especially true for our older youth. It gives them the opportunity to start on their college level courses while still in high school and gives them the opportunity to continue their post high school education without having to leave town.

Now we must think of our younger kids. Those from first grade to sophomore levels in school. I realize that we have Little League baseball, soccer and now even PeeWee football programs. These are great; however. I would like to advocate scouting as another way to teach our youth morals, citizenship, pride and leadership.

There is a drive in progress to recruit more boys and girls into scouting. I challenge our parents to encourage their children to join scouting. Nevertheless, even more, I challenge our townspeople to become involved and act as scout leaders. This can be something that our senior citizens, church and civic groups can do... sponsor a scout pack or a scout troop or become a scout leader. We can get the kids, but we need more leaders.

Jay Spence is our scout executive. If you or your group is interesting in helping scouting, please call Jay 447-4738.

OSCAR SAENZ
Citizen needs ideas to beautify Pecos
Dear Editor:
The Rotary Club is participating with the Pecos Beautification Committee in an attempt to help clean up Pecos and make it a more attractive place to live.

Two major problems we have in Pecos is how to eliminate beer bottles and plastic sacks that litter the roadsides. I am asking for suggestions to see if there are ways to reduce or eliminate these eyesores. Aluminum cans are picked up to be recycled, and we really don't have a big problem with cans since they can be recylced. Bottles are apparently non recycable and few people are interest in picking them up. I would like to hear form the citizens of Pecos if they have ideas how we might better control this problem and make our town more attractive.

Please send ideas via e-mail to aaww@bitstreet.com <mailto:aaww@bitstreet.com>, or mail comments to me at Box 392, Pecos, Texas, 79772.

Thanks,
JIM IVY <!==========end copy==================>
---
---
Pecos Enterprise
York M. "Smokey" Briggs, Publisher
Peggy McCracken, Webmaster
Division of Buckner News Alliance, Inc.
324 S. Cedar St., Pecos, TX 79772
Phone 915-445-5475, FAX 915-445-4321
e-mail news@pecos.net
Associated Press text, photo, graphic, audio and/or video material shall not be published, broadcast, rewritten for broadcast or publication or redistributed directly or indirectly in any medium.
We support Newspapers in Education
Copyright 2000 by Pecos Enterprise
---