|
Daily Newspaper and Travel Guide
for Pecos Country of West Texas
Opinion
Tuesday, April 25, 2000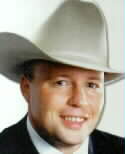 Sage
Views
By Smokey Briggs
<!=====paste copy here==========================>
Teach your kids their history -
America is depending on you
Anyone that ever sat through 8th grade World History probably remembers thinking _ "How in the world is this collection of dead people and random dates useful to me?"

I did. And I liked history.

I have an answer now.

A recent report from the American Council of Trustees and Alumni states that 81 percent of college seniors surveyed at the top 55 colleges in the nation received a D or F on questions drawn from a basic high school history curriculum.

Ouch! These college students know less about history than most kids who only got through grammar school 50 years ago.

With hindsight, we may someday realize how history is useful to each of us. Hopefully, that moment of realization won't come too late in our lives.

One thing history can and should teach us, is who we are as a people and a nation.

As Americans, we have a long and proud history.

Americans enjoy freedom unprecedented since man first banded together in clans and the guy with the biggest club got to be boss.

But this freedom was purchased at a high price.

History is the receipt for that purchase.

Each generation of Americans needs to know about those generations that went before it.

As the prize of American citizenship is handed to them, they need to have read the receipt that accounts for the price paid for their freedom.

They also need to read the fine print at the bottom of the receipt that states that each payment made in the past was only an installment, and that their generation's payment is coming due.

If we ever rear a generation that is unwilling to make its payment, America, as we know her, is finished.

In this touchy-feely age of inclusiveness, where we refuse to draw lines of good and bad for fear of offending other cultures and peoples across the world, we need to make sure that young Americans still learn to appreciate the greatness that is America and the American system of government.

If we don't - if we allow this civic memory to fade with past generations - future history books may speak in the past tense about the grand experiment that began on July 4, 1776.

And that is one good reason to stay awake when Ms. Smith starts tomorrow's lecture in history class, or for those of us long past 8th grade, to go to the library and refresh our memories.

EDITOR'S NOTE: Smokey Briggs is the editor and publisher of the Pecos Enterprise whose column appears on Tuesdays. He can be e-mailed at: smokey@pecos.net
Our View
Courthouse flag etiquette is disgraceful
The person in charge of the Reeves County Court House needs to drive by that building at night.

If that happens, hopefully he or she will notice that the lights are out! Practically all of them.

One lone exterior light shines outside the courthouse facing north and east. One light, out of how many fixtures?

Is this a maintenance problem?

Do the light bulbs and electricity cost too much?

Are the fixtures broken?

Surely there is an explanation.

Whatever the explanation, the lights need to come on.

For appearances sake if nothing else, we can't afford not to have the courthouse respectably lighted.

At the moment, for anyone driving down U. S. 285 after sunset, the courthouse looks abandoned, and that is not good for Pecos or Reeves County. If we are going to survive, then we must make the most of what we can. We can fix this problem very easily.

Which brings up point number two: whoever is in charge of the American Flag outside the courthouse needs a swift kick in the posterior.

That flag flies night and day. Part of the time it lies fouled in the branches of the nearby oak trees _ Trim the branches!

All night long, it flies in total darkness.

For anyone who missed first grade flag etiquette, if the American Flag is flown at night, it must be lighted.

Either haul her down at sunset, or find a light. The current situation is disgraceful.

Your View
Commissioners, Judge share blame on jail
Dear Editor:
The problem that Reeves County is experiencing with the jail, has once again brought forth the true colors of the commissioners' court. Well, one cannot really say the commissioners' court as a whole, because Mr. Rayos and Mr. Castillo are so new at this. But, Judge Galindo and Mr. Arredondo and Mr. Tarin are old pros and should have acted accordingly.

It has been a known fact that some elected officials are out to see what they can get for themselves and helping the citizens of their respective county or precinct is second on their agenda. It is also a known fact that one lone commissioner cannot accomplish anything, as it takes three votes out of five to approve anything.

In Reeves County, priority has always been given to the money making sectors of the county, such as the jail, in years past. But then along came the RCDC and that became the "baby" of the county. Officials are always talking about the millions of dollars going into the general fund from the RCDC, but there is never any money for anything or anyone other than RCDC and Judge Galindo and his staff. The courthouse and the jail have been in dire need of repairs for many years, but that has fallen on deaf ears. One only needs to go the third floor of the courthouse to know who the commissioners and the judge take care of, new courtroom, new flooring, new paint.

Now, as far as the remedial order issued to the county in 1998 by the Texas Commission on jail standards, there was plenty of time to do something about it back then. Why try to save money? Where are the millions of dollars they talk about? They never think of saving money when it comes to RCDC or the ridiculous salaries paid to the wardens and legal counsel. Salaries that they don't have to beg for as the people at the courthouse do, I may add. Another thing, Mr. Arredondo should have published that letter in 1998 so that maybe the citizens could have had some input and could have pressured their commissioners into taking some action and getting the funds approved for the jail repairs. But no, he waited until he could use it for his own good, politically, once again proving who he looks out for.

In a civil suit out of Ft. Stockton, Pecos County, it was brought out that someone in Pecos is making money under the table from the construction at RCDC. It is beyond me why there was no investigation into the allegations. I wasn't powerful enough to stop some tongues from wagging when that money was stolen from me in 1987, but as I live and breathe, my conscience is clear.

Thank you,
JUANA JAQUEZ
Former Pecosite

Contact U.S. census assistance for a form
Dear Editor:
If you live in rural Texas and have not received a census form in the mail or at your doorstep, I strongly urge you to contact the U.S. Census Telephone Questionnaire Assistance number at 1-800-471-9424 to make sure you can participate in the census process. Why is this important? Because rural Texans are already outnumbered with 80 percent of the state's population living in urban areas. An accurate census count is especially critical with our Legislature undertaking redistricting of congressional and state legislative seats next year. It is essential that no one in rural Texas miss this important head count and risk losing representation in Austin and Washington, D.C. due to population growth in urban areas.

While most urban Texans have received and already filled out their census forms, others in rural areas still have yet to receive a form because they get their mail at post of flee boxes, rural routes, box numbers or general delivery addresses. According to the census bureau, if you live in certain rural areas, you don't "count" unless an enumerator sees you face-to-face. That may be a surprise to those of us with post of flee boxes who think we are still hale and hearty. Many local officials are questioing the practicality of "door-to-door" visits in some areas of the state such as Brewster, Jeff Davis and other border counties, where homes can be few and far between. Brewster County of ficials have been told that enumerators will try to visit residences in the 6,129-square-mile county that is almost the size of Israel. Other rural counties are also facing similar instances of a serious undercount with entire communities still not receiving forms.

Clearly, common sense needs to be applied, and the system for canvassing rural areas must be improved when the next census rolls around. Like their urban counterparts, rural residents should be given the option and convenience of filling out a mailed form.

SUSAN COMBS
Commissioner <!==========end copy==================>
---
---
Pecos Enterprise
York M. "Smokey" Briggs, Publisher
Peggy McCracken, Webmaster
Division of Buckner News Alliance, Inc.
324 S. Cedar St., Pecos, TX 79772
Phone 915-445-5475, FAX 915-445-4321
e-mail news@pecos.net
Associated Press text, photo, graphic, audio and/or video material shall not be published, broadcast, rewritten for broadcast or publication or redistributed directly or indirectly in any medium.
We support Newspapers in Education
Copyright 2000 by Pecos Enterprise
---