|
Daily Newspaper and Travel Guide
for Pecos Country of West Texas
Opinion
Tuesday, February 29, 2000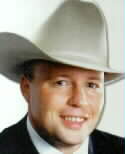 Sage
Views
By Smokey Briggs
<!=====paste copy here==========================>
There ought to be limits
I spent the weekend contemplating the human condition.

That is something writers do.

Lots of guys have gotten rich doing this and then writing wise novels that illustrate the ideas that come from contemplation.

Hemingway did. "The Old Man and the Sea," was a story about and old guy who caught a big fish. Half-a-century later critics still rave about the insight in that little book.

Jack London did pretty well at it too. So did Shaekespeare, Lord Byron, etc….

For contemplating, all great writers have a special place where they go _ a boat, or a mountain, or some such place _ it seems to be a rule.

After finding a good place to contemplate, a great writer must also have some special activity that unlocks the words in the brains. .

My special place is anywhere _ but somebody else has to be there too, and they have to be talking.

Then I steal whatever they say. When I hear someone say something funny, or insightful, I hurry away to a dark corner and scribble it on my pad.

Days, weeks, or months latter, (when it's midnight and I'm trying to think of something to write for this week's column) I break out the pad and try to decipher the hyroglyphic-like scibbles. What do you expect when you scribble on a little pad in the dark?

Now as to contemplation _ where Jack London would sit on a sailing ship, and Ernest Hemingway would trek through Africa, and Byron journeyed off to fight for lost causes _ I work on a truck. (What did you expect? This is West Texas, and I'm not that great a writer).

This weekend, I opened up the engine on my 1946 Cheverolet pick-up, so I expected some great ideas to flow into my brain. I wasn't dissapointed.

Elbow deep in 50 years of crud, a few semi-entertaining thoughts rushed into my mind (the result of a short conversation and a few minutes of scribbling earlier in the week).

Here is what my muse brought to me from the depths of a 50-year-old crankcase:

The human condition really hasn't changed that much.

For instance _ the general inclinations of men and women.

After a couple thousand years of civilization men still indulge the urge to hunt and women still indulge the urge to gather. (It is relatively accepted that we evolved this way _ men beating things in the head with sticks to eat and women gathering up slower things to eat).

Even as we jostle things up with more an more women working (the modern form of hunting) and more and more men shopping (the modern form of gathering), the general proclivities of man and woman emerge.

I still like to hunt. Bringing back a dead critter for the little woman to cook brings me great joy.

If it is big enough, I like to hang it from a tree in the front yard so all the other males in my cave area can see what a great hunter I am.

I like to take pictures of the animal too (the modern form of drawing on the cave wall).

(I'll leave out the part about dancing in the firelight clad only in a loin cloth and singing about my great deeds).

It is my observation that nothing has changed in women in all this time either.

When I crossed the little woman's path the other day about shopping expenditures, I was informed that as long as I get to hunt, she gets to indulge her natural urge to "gather."

Usually that takes place in a jungle of stores and shops called a mall.

Okay, I accept that. But in this civilized age even great hunters have had to accept restrictions on their indulgences.

And so should the gatherers.

Which means there ought to be seasons on shopping, and for goodness sake, we really need to set bag limits.

I bet all the hunters out there agree.

Now I'm going to go plan my next hunting trip to coincide with the day this gets printed and my little gatherer reads it.

EDITOR'S NOTE: Smokey Briggs is the editor and publisher of the Pecos Enterprise whose column appears on Tuesdays. He can be e-mailed at:smokey@pecos.net

Our View
We shouldn't have printed this ad
In the newspaper business, every now and then you print something you wish you hadn't.

This is one of those days. Yesterday, the Enterprise printed a political ad submitted by incumbent county commissioner Herman Tarin's campaign.

At one point, the ad states that Pecos Enterprise reporter Mari Maldonado, "...put together a negative attack on Herman Tarin and the Balmorhea Community Center," (in an article printed in the Enterprise) in an attempt to give another candidate a campaign issue.

This is an unfounded allegation and we shouldn't have printed it. It simply slipped past us in the rush of deadline.

For the record:

One, the story in question carried bylines from three reporters _ Maldonado was one of the three.

Two, the story was simply a factual statement of what was said by Balmorhea Independent School District officials in response to Commissioner Tarin's comments at the preceding day's Commissioner's meeting.

In short, Maldonado reported what was said. So far, I haven't heard anyone claim that she misquoted anyone.

People just don't like what was reported, though it appears that Maldonado and the Enterprise got it right.

Last, while politicians and political candidates who have thrown themselves into the public arena can sling mud in ads and press conferences, they shouldn't be allowed to sling that mud at private people.

And when they do, it shouldn't wind up in print.

Our apologies.
Your View
Written commentary about life may help our lives
The paradox of our time in history is that we have taller buildings, but shorter tempers; wider freeways, but narrower viewpoints;

We spend more, but we have less; we buy more, but enjoy it less.

We have bigger houses, but smaller families; more conveniences, but less time;

We have more degrees, but less sense; more judgment, but less knowledge, more experts, but more problems, more medicine,but less wellness.

We have multiplied our possessions, but have reduces or values.

We talk too much, love too seldom and hate too often.

We have reamed to make a living, but not a life; we have added years to our life, but not life to our years.

We have been all the way to the moon and back, but we have trouble crossing the street to meet the new neighbor.

We have conquered outer space, but not inner peace.

We have cleaned up the air, but polluted our soul.

We have split the atom, but not our prejudice.

We have higher incomes, but lower morals.

We have become long on quantity, but short on quality.

These are times of tall men and short character; steep profits and shallow relationships.

These are the times of world peace, but domestic warfare; more leisure, but less fun; more kinds of food,but less nutrition.

These are days of two incomes, but more divorce; fancier houses, but more broken homes.

It is a time when there is much in the showroom window and nothing in the stockroom; a time when technology can bring this letter to you, and a time when we can choose to make a difference ........or just hit delete.........

This excellent commentary on life was written by a Columbine student with no authors name attached. Maybe this will make us stop and think about what is important in our lives.

LETICIA GUTIERREZ
Supporters congratulate coaches, swimmers
Dear Editor,
I want to congratulate Coach Morse, Coach Rodriguez, and the Pecos Eagle Swimmers on an outstanding season. My wife and I traveled to Austin to witness the first 4A State Swimming Championship Meet this weekend. I was very proud of the whole team for their super performances, and especially the boys for placing fifth in the final standings. I was also impressed with the 30 or so Pecos fans that made the trip to Austin. Now the rest of Texas has met the great swimmers and the most spirited fans in the state.

I appreciate John Fulbright going to cover the event as well. We have a great pool, great coaches, a great tradition, and a great future for Pecos swimmers. These young people have made Pecos proud!

JIM AND JEANINE IVY
Fire Marshal and others thanked for their help
Letter the Editor:
Recently, during the windstom/duststorm that we experienced in our area, one of our school buses was involved in an accident.

During this unfortunate event? several people helped our bus driver and student. One person was Fire Marshal, Jack Brookshire and the other gentleman is unknown to us. That person helped by letting our bus driver use his cell phone to contact the school and assisted our drive and student, making sure they were uninjured.

The Balmorhea Schools would like to thank both of these individuals for there heroism and courage during our ordeal. We would like to personally thank the individual that is unknown to us.

Sincerely,
Dr. CARL HOFFMEYER
Superintendent;
Balmorhea ISD <!==========end copy==================>
---
---
Pecos Enterprise
York M. "Smokey" Briggs, Publisher
Peggy McCracken, Webmaster
Division of Buckner News Alliance, Inc.
324 S. Cedar St., Pecos, TX 79772
Phone 915-445-5475, FAX 915-445-4321
e-mail news@pecos.net
Associated Press text, photo, graphic, audio and/or video material shall not be published, broadcast, rewritten for broadcast or publication or redistributed directly or indirectly in any medium.
We support Newspapers in Education
Copyright 2000 by Pecos Enterprise
---