Daily Newspaper for Reeves County, Trans Pecos, Big Bend, Far West Texas
News|Sports|
Main Menu|Archives Menu|Classified|Advertising|Monahans
OPINION
December 6, 1996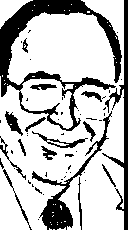 OBSERVATIONS
By Mac McKinnon
El Paso claimed to be the sight of first Thanksgiving
Earlier this week, I received a very interesting piece of mail that I
thought I might share with our readers. This came from a friend in
Kilgore who occasionally sends me items from other newspapers.
This clipping was from the Dallas Morning News and was a column by
Richard Estrada, an associate editor of that newspaper's editorial page.
I hope he doesn't mind if I use his column as I believe many readers
will find it interesting.
The article was headlined, "Sorry, Pilgrims, but you weren't the first".
Far be it from me to ruin the traditional Thanksgiving holiday of any
red blooded American anywhere. But sometimes, duty requires that
discomfiting historical truths be told.
Readers of this column may remember that a couple of years ago a
friendly rivalry broke out between the cities of Plymouth, Mass., and El
Paso. The incipient debate centered on which locale had the right to
claim itself as the site of the first Thanksgiving. The argument of the
West Texas city may be summarized as "pilgrims and pumpkins no;
conquistadors and tamales, si."
Instead of being held at Plymouth in 1621, as is widely believed,
historical revisionists from West Texas hold that the first Thanksgiving
actually took place in El Paso in 1598 - fully 23 years before. To
everyone's surprise, El Paso may be winning the battle.
As a young man attending the University of Texas at El Paso, I used to
love pouring over documents in the archives of northern Mexico, El Paso
and New Mexico. For me, there never was any question about the rich
history of the north-south corridor between Chihuahua, Mexico, and Santa
Fe, N.M.
But in recent years, the determination of those El Pasoans who have
struggled to tell the story of the regional has been something to behold
as well. Some El Paso residents even have traveled to Masschusettes and
challenged local convention - in more ways than one - by dressing up as
conquistadors.
Some might suspect me of being biased in El Paso's favor. Not only did
I study there, but more than one Estrada has helped constitute the
Mexican-origin majority of that town. And the fact that the 50-mile
radius around El Paso produces the finest Mexican food anywhere and the
most flavorful green chile on Earth hasn't escaped my attention. But the
idea that I would allow my residence along that segment of the Camino
Real to cloud my judgment is preposterous.
No, El Paso's claim as the site of the first Thanksgiving is looking
stronger and stronger for solid historical reasons. For one thing,
scholars agree that in 1598, after a trek across the Godforsaken desert
of Samalayuca in Chihuahua, Spanish settlers under the leadership of
Juan de Onate did arrive on the banks of the Rio Grande and did give
thanks to God for their deliverance.
They feasted on fish and fowl. They drank cool water from what was then
one of the great rivers of North America. They celebrated mass. And
after saying thanks to God, they wrote another page in history by
performing the first play ever performed on what is today American soil.
So true is all of this that publishing house of McGraw-Hill has decided
to mention the Onate expedition and Thanksgiving in 1598 in its relevant
history texts, according to Mary Sarber of the El Paso public library.
But that is just the chips and salsa of this intellectual feast, Ms.
Sarber continues. It turns out that Sheldon Hall, the El Pasoan who has
dedicated much time and energy telling the story of
Thanksgiving-on-the-Rio Grande, recently returned from Spain with some
extraordinary news.
Two years from now, El Paso is to celebrate the 400th anniversary of
the Onate expedition. According to Ms. Sarber, a representative of the
Spanish royal family - perhaps King Juan Carlos himself - is scheduled
to attend the celebration in the company of 100 Spanish businessmen. If
Mr. Hall and company pull this one off, El Paso will find a place in the
nation's historical consciousness as never before.
Of course, it may be that the notion of putting a trademark on the
first Thanksgiving is a little pretentious. And the larger point really
should be kept in mind: Regardless of whether the first Thanksgiving was
a Plymouth of El Paso, the early colonizers of what came to be the
United States reflected their command bonds in the same manner - by
giving thanks to Providence.
But history is history. Chronological order is a tyrant. So, as
everyone enjoys Thanksgiving dinner or its leftovers, it is time also to
drink deep from the cup of knowledge. As they say in the land where the
first Thanksgiving was held, "provecho!"
Mac McKinnon is editor and publisher of the Pecos Enterprise. His column
appears on Friday.
YOUR VIEWS
Thanking the community of Pecos
Dear Editor,
For many years I have been employed by the Town of Pecos City under the
Department of Police. My career in law enforcement has been vast and
successful and I contribute most of my success to the people of this
community. Your support has been my strength, which has carried me
through many rough times. My reason for writing this form of letter to
the editor is simply to thank all of you and to say good bye to the
community of Pecos. On December 30, 1996 I will begin a career in law
enforcement in the state of Colorado and ending 19 years of service in
the state of Texas.
I must say that I could not have achieved my dreams of being a police
officer without the guidance and constant support of my mother and my
father, who was always there when I needed them and you will always be
my two best friends and I will see you soon.
Troy thank you sir, I know that is has been along haul over the years,
but it was worth it and to the men and women of the Pecos Police
Department I appreciate all of you and consider you to be part of my
family. Stay safe and may the force be with all of you.
Mayor Stafford (Dot) thank you for all of the opportunities for which I
have had serving under your leadership. You have made a difference in
city government for the betterment of our community and you have always
been a dear friend and I could never thank you enough.
Thank you all. "ADIOS" God Bless.
David L. Montgomery
YOUR VIEWS
Believing in the honesty of a man
Dear Editor,
We would like for the people of Pecos to know about our experience with
Mr. Jim Ed Miller.
In 1984, we entered into an agreement, with a handshake, to sell him
our ranch, located in Lampasas & Cozell Counties. We completed the sale
to Jim Ed Miller in June, 1984.
In Feb. 1986, Mr. Miller came to us and stated due to some decline of
business, particularly Real Estate, he would be unable to meet the
payment in June. He said he wanted to deed the ranch back to us as soon
as possible, for in the event something happened to him, it could be
tied up for a long time.
He & Mr. Cantwell went out on our back porch and discussed it, and as
soon as the paper work was completed, the ranch was due back to us.
Please hear in mind that this was at a considerable loss to him. Not one
time did he try to do anything except the honorable thing and most of
the time it was done with a handshake.
No one can make us believe Jim Ed Miller ever conducted a business in
anyway that was not 100% honest.
I might add, we have not seen Jim Ed Miller since that day in 1986. We
have not been in touch with him. In fact, he does not know we are
writing this letter.
We believe in the honesty of Jim Ed Miller and any consideration anyone
can show him will be deeply appreciated.
Respectively,
Lendal & Barbara
Lampasas, Texas 76550
Return to Menu
---
Associated Press text, photo, graphic, audio and/or video material shall
not be published, broadcast, rewritten for broadcast or publication or
redistributed directly or indirectly in any medium. Neither these AP
Materials nor any portion thereof may be stored in a computer except for
personal and non-commercial use. The AP will not be held liable for
any delays, inaccuracies, errors or omissions therefrom or in the
transmission or delivery of all or any part thereof or for any damages
arising from any of the foregoing.
_
---
Copyright 1996 by Pecos Enterprise
Division of Buckner News Alliance, Inc.
324 S. Cedar St., Pecos, TX 79772
Phone 915-445-5475, FAX 915-445-4321
e-mail news@bitstreet.com
Return to Home Page