|
Daily Newspaper and Travel Guide for Reeves County, Trans Pecos, Big Bend of West Texas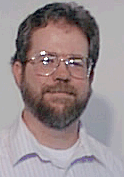 <!=================paste copy here=========>
Monday, February 2, 1998
THE WAY I SEE IT

By Rick L. Smith
A watched government doesn't grow
A recent story off the Associated Press wire hinted that
Americans are addicted to big government. That we know big
government is bad for us but we just can't resist one more
fix.
In his State of the Union speach President Bill Clinton
bragged about the fact that the U.S. government is
shrinking, yet he proposed many new governmental programs. I
think Republicans are probably more responsible for the
reduction in government and if the Democrats had had their
way the U.S. government would be a lot bigger today than it
was five or six years ago.
Clinton's "I've got something to make everyone happy"
approach to solving problems would undoubtably only add to
the size of the federal government. His socialistic
proposals can only be fueled by taking from some people to
give to others.
Clinton's proposal for national education testing standards
only means more intrusion by the federal government into our
local schools. While supporting reduced class sizes in our
public schools is a good thing, Clinton said nothing about
teacher testing to ensure we have the best possible teachers
for our children.
Making children take a national test is easy but testing
teachers is more touchy because they can vote. Clinton may
not have to worry about getting re-elected but he sure
doesn't want to make the Deomocratic Party mad at him. The
Republicans are already about to drive him out of office and
he would not stand a chance if the Deomcrates turned on him
too.
Clinton's repeated referal to our nation as being a
community does not have to be expanded much to see his true
picture of the U.S. as a commune with those who have giving
to those who don't, whether they want to or not.
And to some, Clinton's referal to a global economy and the
fact that Iraq cannot resist the rule of the world could be
seen as support of the New World Order, the One World
Government.
Though Clinton also patted himself on the back for the
reduction of welfare roles in the U.S. some figures indicate
that social regulation budgets in the nation grew 683
percent between 1960 and 1996.
Some times I wonder if the Soviet Union did not give up its
battle to spread communism throughout the world so much as
the leaders of the USSR realized that the rest of the world
was swaying in that direction on its own and the USSR did
not need to continue the Cold War to meet its goals.
A strong government is needed to protect its people from
violence from within and from outside its borders. But when
government begins to move into other areas it often becomes
intrusive and bullying. Just ask anyone who has been on the
receiving end of IRS action.
While Clinton and others talk about reducing government they
must be watched closely. The main goal of a beauracracy is
to continue its existence and grow.
The federal government is a beauracracy. If it is left
unwatched it will grow like the tail of a pre-historic
monster in an old sci-fi movie. As soon as the scientists
that placed the ancient tail in a vat leave the room, the
tail begins to grow until soon it is a giant monster that
eats the United States of America.
EDITOR'S NOTE: Rick L. Smith is the City Editor of the Pecos
Enterprise whose column appears each Monday. He can be
e-mailed at ricks@pecos.net. <!========end copy================>
---
---
Pecos Enterprise
Mac McKinnon, Publisher
Peggy McCracken, Webmaster
Division of Buckner News Alliance, Inc.
324 S. Cedar St., Pecos, TX 79772
Phone 915-445-5475, FAX 915-445-4321
e-mail news@pecos.net
Associated Press text, photo, graphic, audio and/or video material shall not be published, broadcast, rewritten for broadcast or publication or redistributed directly or indirectly in any medium.


Copyright 1998 by Pecos Enterprise
We support
---