|
Daily Newspaper and Travel Guide for Reeves County, Trans Pecos, Big Bend of West Texas
OPINION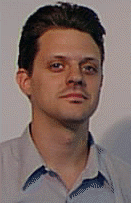 <!=================paste copy here==========================>
Wednesday, January 28, 1998
LOOSE FISH
By Greg Harman
Concerns over the RBTI
The Realistic Bomber Training Initiative that would see military aircraft training at low altitudes over much of Reeves County will be the topic of discussion at the public scoping meeting to be held from 6:30-8:30 p.m., Feb. 3 at the Pecos Community Center. Some concerns regarding the proposed Realistic Bomber Training Initiative:
* An article in the El Paso Times related the story of a New
Mexican woman struggling to straighten a bent fence post on
her property, when a powerful gust of wind slammed her into
the ground. Her husband, behind the wheel of the family
tractor looked up in time to see the vanishing German
Tornado fighter jet screaming into the distance. If this is
happening there, how will the Air Force make itself
accountable to residents here?
* While I was told the B-1 and B-52 bombers shouldn't be
flying below 500 feet, the German Tornados in New Mexico
have a 100 foot limit, and even this, according to A.J.
Brush (the fellow that had been driving the tractor in the
preceding paragraph), is often violated. How will citizens
of Reeves County be able to monitor the craft's altitude?
* Military Training Routes (MTR's) are aerial highways which
criss-cross much of rural America and appear on sectional
charts as thin black lines may represent a swathe as wide as
30 miles. Where will the planes be allowed to fly, exactly?
* Medical studies have demonstrated that continued exposure
to jet noise can cause health problems, including stress,
headaches, hypertension, sleep deprivation, lowered
immunity, hearing loss, and psychological problems -
especially in children. "Sonic booms" can cause property
damage. Aircraft shouldn't be flying at these speeds in
Reeves County, according to Major John Boyle, but if they do
- if damage is caused that can be attributed to the training
flights - what is the Air Force's disciplinary procedure?
* The Rural Alliance for Military Accountability claims to
have recorded over 6,000 violations in one three year period.
* According to some economists, low-level training paths
drive down property values and decrease tourism.
EDITOR'S NOTE: Greg Harman is an Enterprise reporter whose
column appears each Wednesday. He can be e-mailed at:
greg@pecos.net
Bonilla reaction to state of the union address
By HENRY BONILLA
23RD DISTRICT CONGRESSMAN
WASHINGTON - In reaction to President Clinton's State of the
Union Address, U.S. Rep. Henry Bonilla (R-TX-23) had the
following comments:
"As expected, the president delivered a good speech tonight
in front of the cameras," Bonilla said.
"Just five years ago, President Clinton was talking about
increasing taxes and government spending," Bonilla said.
"Tonight he talked about tax cuts and a smaller government.

"I was extremely encouraged that the president called for
resources to hire 1,000 new border patrol agents and develop
new sophisticated border patrol technology." Bonilla said.
"This is something I have personally urged the president to
support as we simply don't have," Bonilla said. "We must
work toward a simple, fair tax system that lets Americans
keep more of their hard-earned money."
In December, Bonilla and 99 of his colleagues urged the
president to propose a plan to overhaul the current tax code
and replace it with a single, low rate system.
"Sure, overhauling the whole system won't happen over
night," Bonilla said. "But we made a good start last year by
cutting the death tax, by cutting capital gains tax rates
and by providing parents with child tax credits."
"We can do more this year," Bonilla said. "For starters, we
can eliminate the so-called marriage penalty. It is crazy
that couples may pay more taxes just because they are
married."
"We are working to ensure that Americans keep more of their
hard-earned money to spend the way they want to, but
President Clinton seems to be finding new ways to spend
their money the way he wants to," Bonilla said.
Clinton boasts of American leadership
By WALTER R. MEARS
AP Special Correspondent
WASHINGTON (AP) - In matchless political theater, but with
an off-stage drama that defied White House scripts,
President Clinton boasted of a strong state of the union and
American leadership - as he defended his own against
scandal.
He didn't speak of the scandal in his address to Congress
and the nation. For this hour and a quarter, it was Clinton
in his element - the orator, cataloging his policies and
plans, accorded the customary ovations as he appraised the
State of the Union.
But one passage on America in the age of information and a
global economy could as well have applied to his situation,
in the tumult of allegations and his vehement denial that
he'd had a sexual affair with a White House intern and tried
to get her to lie about it under oath.
"Rarely have Americans lived through so much change, in so
many ways, in so short a time," Clinton said. "Quietly but
with gathering force, the ground has shifted beneath our
feet."
Certainly under his.
In a weeks-long buildup to his Tuesday night address before
the just reconvened Congress, he had delivered previews of
his proposals for 1998, designed to claim the initiative and
set the agenda before the Republicans came back to the
Capitol.
But that strategy was eclipsed by the shadow of scandal.
Republicans already had heard most of what he wanted, in
time for advance rebuttals. There was little new business to
command new attention, and there was the Monica Lewinsky
case to distract it.
So beyond his long list of proposals, the question was what
effect those accusations and grand jury proceedings begun
earlier in the day would have on his standing and his
ability to get what he wants done in Congress.
The Republicans who control it were polite - silent when he
spoke of policies they oppose, but joining the standing
applause on other points, a half dozen times when the speech
turned to balancing the federal budget.
Votes will be another matter. They want tax cuts that
Clinton opposes. And the formal GOP response by Senate
Majority Leader Trent Lott included this passage:
"... We have only just begun the difficult job of stopping
big government, making it more responsive and - perhaps
hardest of all - rebuilding the trust you used to have in
your elected officials."
On a day that usually would have begun with talk show
cheerleading for the State of the Union, Hillary Rodham
Clinton was on the air defending her husband against what
she called a "vast right-wing conspiracy" to undo him.
"Nonsense," retorted Whitewater special prosecutor Kenneth
W. Starr, who has added the Lewinsky matter to his
portfolio.
"It's important that Democrats support the president and his
agenda today, tomorrow and in the future," Vice President Al
Gore said. But those who were tended to do so guardedly.
It wasn't supposed to be this way, not with the economy
expanding through seven years without recession. Not with
Clinton promising the first balanced budget since 1969. Not
with unemployment at a 24-year low and personal income
rising. Not with welfare rolls at the lowest level in 27
years, crime down five years running, inflation in check.
With all that to boast about, as he did in opening his
address, Clinton used his previews for a head start, but
also spent them early. They included an expansion of
Medicare to let people buy that federal health insurance
before they're 65. Federal education aid to add 100,000
teachers to America's schoolrooms, reduce grade school class
sizes, tax credits and subsidies for child care,
environmental tax breaks for business, and more.
He proposed that projected budget surpluses - which some
Republicans want to use to cut taxes - be reserved, "every
penny," until Social Security is reformed to keep the system
solvent beyond 2029, when the crush of retirees will exhaust
its trust fund.
"Save Social Security first," he said.
On one item, at least, he could claim political solidarity,
and did, in warning Iraq's Saddam Hussein that "you cannot
defy the will of the world" and develop weapons of mass
destruction.
There was, as always, the ritual of welcome, the cry of the
doorkeeper to herald the president of the United States, the
applause as he makes his way down the aisle of the House
chamber. That may belie the mood, but Republicans weren't
going to be seen snubbing the office. Bad TV, bad politics.
When Richard M. Nixon went to his final State of the Union
address in 1974, beset by the Watergate scandal that would
force his resignation that summer, he wondered, he wrote
later, whether he would find courtesy or hostility.
As he entered, he recalled, "There was a loud, almost
raucous burst of applause and cheers." He was interrupted by
applause more than 30 times, he wrote. But it certainly
wasn't unanimous; his memoir doesn't mention the Democratic
jeers when he pledged to protect the right of privacy, a
casualty of Watergate targets.
"I believe that had it not been for Watergate, the actual
state of the American union in 1973 would have been
acknowledged as proof of the validity of the political
philosophy on which I had run," Nixon wrote.
A haunting line 24 years later, as Clinton claims proof of
his policies, while struggling against scandal.
"One year of Watergate is enough," Nixon said.
In Clinton's case, it has been one week.
Our View
Clinton speech upbeat despite personal woes
As a public speaker, President William Jefferson Clinton has
few equals. He proved that again in his State of the Union
speech Tuesday night.
Reporting that the State of the Union is good, Clinton went
on to offer something for everybody, typical for a
president, particularly one who is the titular head of the
Democratic Party.
In spite of his personal problems with the allegations of
sexual misconduct and alleged encouragement of lying about
the matter - something that was not mentioned in the speech
- Clinton received thunderous ovations on a number of
occasions and was interrupted by applause about 100 times.
His announcement that he will submit a balanced budget
proposal for 1998 was well received as well as was his
proposal that any surplus of funds be earmarked to "Save
Social Security First."
Much of the speech dealt with preparing young people for the
new millennium, helping families deal with improving their
financial status, particularly dealing with child care and
the quality of day care.
He also dealt with world problems including having the
United States pay its debt to the United Nations, continuing
trade agreements throughout the world, dealing with
pollution and abusive child labor in the third world and
bringing in new countries to the North Atlantic Treaty
Organization.
He said he spoke for everyone in Congress in sending a
warning to Iraq's Saddam Hussein that his continued
resistance to inspections for illegal weapons would not be
tolerated, a sentiment that was echoed in the Republican
response by Sen. Trent Lott of Mississippi.
The president spoke of success in getting people off of
welfare and took a page from President Reagan's "book" of
speech making by having people sitting close to his wife,
Hillary, recognized for their accomplishments. Mrs. Clinton
received her share of accolades.
Clinton also had praise for his partner, Vice President Al
Gore, and Congress, for helping whittle government down to
size. He also chastised the Senate for failing to take any
action on appointments of federal judges. The lack of
judges, he said, is causing a backlog of cases in the
federal courts.
Listening to the President made one feel good about being an
American, a talent he has for rallying people around his
causes. It made one feel that it would be a real tragedy for
his personal problems to get in the way of programs that
need to be accomplished or at least debated during the
remainder of his term. <!=============end copy===============>
---
---
Pecos Enterprise
Mac McKinnon, Publisher
Peggy McCracken, Webmaster
Division of Buckner News Alliance, Inc.
324 S. Cedar St., Pecos, TX 79772
Phone 915-445-5475, FAX 915-445-4321
e-mail news@pecos.net
Associated Press text, photo, graphic, audio and/or video material shall not be published, broadcast, rewritten for broadcast or publication or redistributed directly or indirectly in any medium.


Copyright 1998 by Pecos Enterprise
---