|
Daily Newspaper and Travel Guide for Reeves County, Trans Pecos, Big Bend of West Texas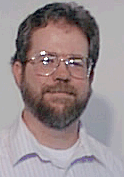 <!=================paste copy here=========>
Opinion
Monday, January 26, 1998
THE WAY I SEE IT

By Rick L. Smith
Don't play games, unless you're good
I hate it when people play games with me.
No, I don't mean games like checkers or cards. I mean head
games. You know, when someone tries to manipulate you
without you knowing you are being manipulated.
The trouble is most people who try to play such games are
just not very good at it and it becomes obvious what's going
on. I suppose the really good game players have manipulated
me without my ever knowing it.
But most often the games they play are so obvious that it's
just an insult to my intelligence.
This time of the year many local politicians are trying to
play head games with potential voters.
Politicians exhibit many head game techniques.
Some will promise you anything to make you think you should
vote for them.

Suddenly some of them are your best friend. They are only
looking out for what is best for you.
Many politicians say they are trying to protect the public
from other politicians that are not honest. That's kind of
like the used car salesman that says you can safely purchase
a car from his lot but you will get ripped off if you buy
from the dealer across the street.
Some people (not just politicians) make vague promises to
get you to do something. After you do what they want you to
do and you bring up the promise that you understood them to
make, well, that's not what they meant at all. As a matter
of fact that is now totally out of the question.
You know what just happened and you didn't even get a kiss.
The reason such games make me so mad is that I just don't
understand why people can't just be straight forward with
each other. When you're being manipulated you know it and
the person manipulating you knows it. No one's being fooled.
Instead of trying to manipulate me why don't you just tell
me what you want and I'll tell you if I can do it or what
you'll have to do for me if I do it. If I'm going to do it I
will and if not I won't.

That's simple enough.
People who play head games are not honest. They are not
honest with you and they are not honest with themselves.
Many of them believe that the only way to get what they want
is to lie, cheat and steal. They obviously don't have enough
confidence in themselves, their goals or their abilities to
try to obtain their goals in an honest, straight forward
manner.
My wife tells me I'm not realistic about this topic. She
says everyone, everywhere plays such games and it is just a
part of life. I suppose she is right because I encounter it
often.
Maybe I wish that those who think they are so good at
playing games were a little better at it so that it would
not be so obvious.
My advice to those who like to play head games is don't do
it unless you are good at it. You look like a fool when it's
so obvious.
EDITOR'S NOTE: Rick L. Smith is the City Editor of the Pecos
Enterprise whose column appears each Monday. He can be
e-mailed at: ricks@pecos.net.
Other Views
Rio Grande Valley familiar with corruption
Gene Falcon is quite familiar with both sides of the law.
As Starr County's sheriff, he has handled the gamut of
crooks, from pushers to killers to thieves. Falcon has also
faced criminal charges. He was indicted in 1995 on charges
of official oppression and assault on an investigator from
the district attorney's office. Those charges were
eventually dropped at the investigator's request.
Now the sheriff faces federal corruption charges for
allegedly steering business to one bail bond company to the
detriment of another. Even that allegation is old hat for
Falcon. He settled a civil lawsuit three years ago that made
the same accusation.
The sheriff and six other county officials were arrested
Wednesday and charged with taking kickbacks in return for
sending business to a Rio Grande City bonding company. The
bonding agent, Homero Arturo Longoria, is cooperating with
authorities and has pleaded guilty to making the bribes.
Falcon has pleaded not guilty to taking them.
Sadly, the Rio Grande Valley is much too familiar with
charges of corruption among its government officials.
Former Hidalgo County Sheriff Brig Marmolejo continues to
serve a seven-year term in federal prison for bribery and
money laundering convictions. County commission members in
Hidalgo and Zapata counties have in recent years been tried
on charges ranging from bid rigging to drug running.
In Cameron County, employees in the district attorney's
office have faced charges of taking bribes to fix cases, and
the former district attorney himself lost a re-election bid
two years ago as he faced charges of sexual harassment.
Corruption isn't limited to county officials. Police
officers across the Valley have been arrested, some
convicted, of bribery, drug and other charges. The latest
incident rocked the cities of Donna and La Villa, where six
former police officers and an animal control official have
pleaded guilty to drug-related charges.
State and federal officials have said recently that they are
concentrating on rooting out corruption and crime in South
Texas governments. It appears they will be kept busy.
Public corruption is hardly unique to this region, however.
In Houston recently, some former members of the city council
were indicted on corruption charges, and East Texas has seen
its share of sheriffs busted on drug-running charges.
It's angering, to say the least, to see our laws broken by
so many of the very people who have been charged with making
and enforcing those laws. These are people who have
convinced the largest number of voters that they were the
best people to be entrusted with our laws, our taxes and, in
the case of law enforcement officers, with our very lives.
A greater eye cast by federal prosecutors on public
corruption will perhaps provide a deterrent for elected
officials tempted by money and power. And then there's the
ballot box. Voters can always choose to start anew when
local government is troubled by corruption charges.
In seven weeks, primary elections will be held to choose
candidates for local, state and national offices. Plenty of
time remains for people who are eligible to vote to register
if they haven't already. Plenty of time remains to inform
ourselves about those who seek public office, and try to
come to a conclusion about the person who seems the most
honest and best qualified to handle our tax money.
State and federal prosecutors alone can't clean up the
political process. Only voters can make the kinds of
wholesale changes that are needed to turn local government
into something that doesn't throw taxpayer's money into
improper activity or into court costs from so many criminal
trials.
McAllen Monitor
Ramblin's
A celebration of life
By TUMBLEWEED SMITH
I have a friend who answers some of my questions. Yesterday
1 asked him why death should require a religious service and
why there needs to be a sermon when someone passes away. He
told me it was an old tradition, that the preacher tries to
intercede on behalf of the deceased to do what he can to
make sure the dead person gets into heaven.
I see.
My neighbor Tommy Hutto passed away the other day at the age
of 85. He was a renowned quail hunter, an ex professional
baseball player and a veteran of World War II.
Tommy was on my radio program a few years back. I went with
him on a quail hunt. I tape recorded sounds of the hunt: the
birds, the dogs, the walking in the grass, the shotgun
blasts, Tommy's loud voice urging his dogs to work the
birds. Then I interviewed Tommy about bird hunting.
The day after Tommy died, his daughter called and told me
the family was planning a "celebration of life" service for
Tommy. She wanted to know if I would play that program as
part of the service. I said sure.
It was one of the most beautiful tributes I've ever seen.
His daughter and son spoke about how Tommy had taught them
about the outdoors and how to appreciate nature. Tommy's
hunting friends went to the podium and told of humorous
incidents Tommy was involved with over the many years they
had hunted together. Photos of Tommy were displayed and a
six minute video of his life's highlights was shown. The
service was not religious but it was spiritual.
We hear so much about dysfunctional families these days we
hardly hear of the functioning ones. Tommy certainly had one
of those. His sister in law gave some very moving words
about how Tommy had helped her and her mother over some hard
times. She said she was glad her sister Ginny had married
Tommy and how much fun they all had together.
Many of his friends, family and neighbors were on hand for
the service, which took place in the retirement center where
Ginny now resides. It was a sendee of rove, respect, honor.
There was not a single prayer spoken. There were few tears.
It was a celebration of life and it was beautiful.
When it came my turn to be at the podium I talked about it
being an appropriate day to pay tribute to Tommy: the
opening day of quail hunting season. I played portions of
Tommy's recorded voice talking about dogs he had owned, when
he shot his first quail and why he liked to hunt.
Interspersed with his voice were some of the sounds I
recorded on that hunt years ago.
It meant a lot to me to be invited to be a part of such an
outstanding program. I'm glad his son and daughter and all
the other survivors decided to do it. There was no formal
funeral. Friends went by the funeral home to pay their
respects the night before the celebration of life service
Tommy was cremated. His ashes were dropped from an airplane
over the ranch where he hunted.
Zig Ziglar
There are some moral absolutes
Some things are just flat wrong, and some are absolutely
right.
In this age of "relativity," many people suffer from the
illusion that tolerance and relativity are the ways to go.
Dr. Josh McDowell says that his surveys and studies show
that our children's views about truth make a difference in
their behavior.
His data proves that when our children do not accept an
objective standard of truth, they are 48 percent more likely
to cheat on exams, twice as likely to watch a pornographic
film, two times more likely to steal, three times more
likely to use illegal drugs, six times more likely to
attempt suicide, two times more likely to be angry with
life, two times more likely to be lacking purpose and two
times more likely to be resentful.
Just as the compass gives us true north and the
international time standards set exactness for time, there
are truths that can be taught to our children that will
benefit them all their lives. Admittedly, lying, cheating
and stealing bring certain temporary advantages. However,
when trust is destroyed - as it ultimately will be -the
future of the individual who cannot be trusted is limited.
Unfortunately, parents often hide behind the old saw that
they love their children too much to deny them anything.
What they're saying is, "I'm not willing to risk finding out
just how much authority I have and just how much my child
loves me." Ironically, when there is divorce in the family,
the child, when given the choice, will generally go with the
parent who is more of a loving disciplinarian because
children instinctively know their long-range best interests
are served when absolutes are established.
Message: Parents, love your kids enough to do what is best
for them, and I'll see you -and your kids - at the top!
There is some good in every situation if we look for it.
Even a stopped clock is exactly right twice every 24 hours. <!========end copy================>
---
---
Pecos Enterprise
Mac McKinnon, Publisher
Peggy McCracken, Webmaster
Division of Buckner News Alliance, Inc.
324 S. Cedar St., Pecos, TX 79772
Phone 915-445-5475, FAX 915-445-4321
e-mail news@pecos.net
Associated Press text, photo, graphic, audio and/or video material shall not be published, broadcast, rewritten for broadcast or publication or redistributed directly or indirectly in any medium.


Copyright 1998 by Pecos Enterprise
We support
---