|
Daily Newspaper and Travel Guide for Reeves County, Trans Pecos, Big Bend of West Texas
OPINION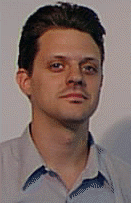 <!=================paste copy here==========================>
Opinion
Wednesday, January 21, 1998
LOOSE FISH

By Greg Harman
Working with what you have
There is an interesting story that reaches back more then a
few years, involving long-time Odessa Sheriff Reeder Webb.
Well, Webb was out in the West Texas landscape with a
prisoner in tow (I imagine he was on his way back to town)
when he was offered a place to sleep by the Y round-up crew.
Now, the story recalls that "had their calf crop been as
bountiful as the crop of sand burrs - known as 'goat-heads'
- they would have marked up 100 percent."
When it came time to settle down, the sheriff rolled out a
pallet for his prisoner and turned to go to sleep himself.
One of the ranch hands asked, "Reeder, ain't you gonna
handcuff or chain him or something?" Perhaps the curious one
was thinking the sheriff was a little absent-minded.
Reeder responded that he had taken the prisoner's shoes.
"Besides," the sheriff said, "a feller that can walk fifty
yards through these durn things deserves to get loose."
This old sheriff, even if he was a tad bit overly-confident,
had one important thing going for him: he knew how to work
with what he was given.
Pecos could benefit considerably if it could only realize
what it has here, both in terms of its history and the goods
it produces.
I began thinking about this last week when I was called to
take a picture of some Italian tourists who were visiting
the West of the Pecos Museum. There were four of them, all
approaching middle-age and all fairly successful (after all
they had been able to fund this visit one way or another).
What I noticed after the five of us began our awkward
attempts at communication was that they were really
interested in Pecos. I couldn't help but grimace a little
when two of them apparently got into an argument over the
existence of Pecos Bill. Two of them, it turned out, had
more than a passing interest in the "Wild West" and Texas.
They ran clothing stores back in Italy that sold, what
else?, Western clothes! Apparently, this is big business in
Europe.
And so I think, if Pecos has anything going for it, it has a
name. A name known all over. A name which conjures a rugged,
wild western world that speaks directly into the heart and
conjures nostalgia even in the hearts and minds of visitors
from across the globe. And, perhaps more importantly, a name
known by those with extra money to spend.
Home of the first rodeo - then known as "Cowboy Christmas" -
Pecos streets would be filled every Fourth of July by rugged
cowboys street roping steers and herding them directly into
the courthouse square. This all started in the early 1880's.
Even if Wyoming wants to lay claim to the first rodeo, just
remind them that it was Texan cowboys pulling the stunts.
Given the rich history, it wouldn't take much to sell Pecos
as a premier Texas tourist destination.
Editor's Note: Greg Harman is a Pecos Enterprise reporter whose column appears each Wednesday. <!=============end copy===============>
---
---
Pecos Enterprise
Mac McKinnon, Publisher
Peggy McCracken, Webmaster
Division of Buckner News Alliance, Inc.
324 S. Cedar St., Pecos, TX 79772
Phone 915-445-5475, FAX 915-445-4321
e-mail news@pecos.net
Associated Press text, photo, graphic, audio and/or video material shall not be published, broadcast, rewritten for broadcast or publication or redistributed directly or indirectly in any medium.


Copyright 1998 by Pecos Enterprise
---