|
Daily Newspaper and Travel Guide for Reeves County, Trans Pecos, Big Bend of West Texas
OPINION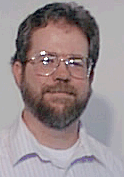 <!=================paste copy here=========>
Opinion
Monday, January 12, 1998
THE WAY I SEE IT

By Rick Smith
Reeves County has its own X-files
Roswell is not the only city around here that has been
visited by extraterrestrial beings. Pecos and Toyah both
have had close encounters, of one kind or another.
Alton Hughes recorded the two most conspicuous flying saucer
stories of the area in his Pecos, A History of the Pioneer
West.
The Toyah encounter appears to be a rather tongue in cheek
close encounter of the weird kind. It seems that about this
time of year in 1959 Texas Highway Patrolman Bill Searcy was
getting his eyes opened with a cup of Java at the Toyah Cafe
when an elderly man came in and asked if it would be okay
for him to park his 214-foot long spaceship outside.
Searcy gave him permission to park his craft. When the man
returned he asked if he could bring his passenger, Queen
Elizabeth, in for some coffee. Again Searcy gave his
permission, but the man did not come back into the cafe.
When Searcy and his partner left the cafe they found the man
standing outside looking for something. When they asked him
what the matter was he replied, "Those rascals have stolen
my space ship and kidnapped Queen Elizabeth!"
After the man spent a little time in the local jail it was
discovered that he was only about a month out of a mental
institution in California. Space was found for him to take a
rest in the Big Spring State Hospital.
A little more on the serious side is the tale of the UFOs
spotted by two people in the Pecos area in 1957.
As told by Hughes, on Dec. 9, 1957, an airman from Walker
Air Force Base at Roswell told Pecos police that about a
week earlier he had seen off to the side of the road a
glowing object making the sound of small dynamotors and
having several men in white suites and pointed helmets
running around it.
When officers investigated they found nothing.
About four months later a local farmer named T.J. Wilson
reported seeing an object hovering over his farm about five
miles west of Pecos. Wilson described the object as silver,
revolving, about 50 feet across and about 75 feet tall.
Wilson said he watched the object for about three minutes
until it rose into the sky and rapidly disappeared. No one
ever explained what the object was.
Pecos has its own X-files adventures.
EDITOR'S NOTE: Rick L. Smith is City Editor of the Pecos
Enterprise whose column appears every Monday. He can be
e-mailed at ricks@pecos.net.
Your View
School board month honors all members
To The Editor:
Have you thanked a school board member lately?
School board members exemplify local citizen control and
decision making in education. They volunteer hundreds of
hours and immeasurable amount of energy to assure that our
schools are providing the best education possible for the
children of our community. Here are some of the reasons that
we are taking this opportunity to show them our appreciation
during School Board Recognition Month of January.
School board members are citizens whose decisions affect our
children - what they learn, who will teach them, and what
kinds of facilities house their classrooms.
These are men and women elected to establish the policies
that provide the framework for our public schools. They
represent you, and they take this responsibility seriously
by attending lengthy, and sometimes turbulent, meetings,
conferences, and institutes where they broaden their
knowledge about education; during numerous conversations
about the schools; and before the Texas Legislature.
Our school board is one of more than 1,000 such boards
across the state. These boards enable us to have local
control of the public schools, meaning that decisions on
school programming are made by local, elected
representatives who understand the community's unique
problems, values, culture, and circumstances.
Too often we neglect to recognize the dedication and hard
work of these men and women who represent us. The staff and
students of Balmorhea ISD are asking all local citizens to
make a moment to tell a school board member "thanks for
caring abour our children's education."
So hats off to the dedicated men and women who make it
possible for local citizens to have a say about education in
our communities. We salute the public servants of Balmorhea
ISD whose dedication and civic responsibility make local
control of the public school in our community possible. We
applaud them for their vision and voice to help shape a
better tomorrow.
Thanks to Reyes Castillo, Javier Lozano, Dora Machuca, Paul
Matta, Armando Mondragon, Jr., Braulia Natividad, and Paul
Ward.
Carl Lee Hoffmeyer
Superintendent of Schools
Balmorhea ISD
Critic's Corner
Book helps working women deal with guilt
The title of a new book gives rise to the imagination -
"Guilt is Good."
However, the subtitle, "What Working Mothers Need to Know,"
indicates what the book is specifically about.
The book is published by Parenting 101 Publications, P.O.
Box 3575, Manhattan Beach, CA. 90266. The 112-page softbound
edition sells for $14.95 plus $3.50 shipping and handling if
ordered by calling 800 699-0773 or you may find it at your favorite book store.
The author, child psychologist Dr. Muriel Savikas explains
that there are more than 55 million working mothers in the
United States, many with one trait in common - GUILT about
not being good moms at home with their children and families
and GUILT about leaving their kids to be raised by others
while they go to work.
She explains in the book how working moms can identify and
use guilt feelings productively to be better parents. She
also explains how to control guilt by controlling emotions,
manage stress, build support, understand how your upbringing
affects parenting, and how to balance your career with
motherhood to be a better parent and working mom.
The book is written in a very readable fashion with
expressions we can all identify with. While it is written
with working moms in mind, it is good reading for all other
family members, including parents to be.
Dr. Savikas explains just how to make guilt work to make a
woman a better mom and not let guilt get out of hand. It is
recommended reading.
Mac McKinnon <!========end copy================>
---
---
Pecos Enterprise
Mac McKinnon, Publisher
Peggy McCracken, Webmaster
Division of Buckner News Alliance, Inc.
324 S. Cedar St., Pecos, TX 79772
Phone 915-445-5475, FAX 915-445-4321
e-mail news@pecos.net
Associated Press text, photo, graphic, audio and/or video material shall not be published, broadcast, rewritten for broadcast or publication or redistributed directly or indirectly in any medium.


Copyright 1998 by Pecos Enterprise
We support
---