|
Daily Newspaper and Travel Guide for Reeves County, Trans Pecos, Big Bend of West Texas
OPINION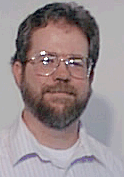 <!=================paste copy here=========>
Opinion
Monday, January 5, 1998
THE WAY I SEE IT

By Rick Smith
People do not believe the government
A few weeks ago one of our readers, R.L. Rich, wrote a letter to the editor about global warming and his opinion that those who promote the theory that global warming is real may not have America's best interests in mind.
Rich said "The real goal of the global warming scam is to accelerate the decline of the United States by imposing draconian regulations that will shut down industry."
Rich was describing a conspiracy theory, that some group is conspiring to negatively affect the U.S. by promoting the global warming crisis.
There are many such conspiracy theories in circulation, Rich went on to mention a few: One World Government, all media are controlled by "them" and evolution.
I don't know if Rich was right or wrong in what he said because I don't know enough about the topic to make a decision. But he does bring up an interesting point. Many people don't believe everything the government or the main stream media say.
There are many topics that people believe are being covered up by someone, such as: the Mafia, CIA, Lyndon Johnson, Cuba, or Oswald killed President John Kennedy, the government is covering up the truth about UFOs, secret societies are really in control of the world and many more.
The U.S. government has been caught in enough cover-ups to give some people reason to not believe everything government representatives say. The main-stream media has been lazy and simply reported what government representatives told them about those cover-ups enough times that some people see the media as an extension of the government.
No doubt some conspiracy theories are true.
A conspiracy is defined simply as two or more people plotting together. Usually its "them" plotting against "us."
Under this broad definition its easy to see that there are many conspiracies in the world. Anytime a group of the rich and powerful gather together to come up with a plan to get richer or more powerful at the expense of those less affluent or less powerful than themselves they form a conspiracy that is harmful to most of us. Sometimes those plans are perfectly legal, and other times they may not be so legal.
I don't know if there is a group of super-rich or super-powerful people that make up a secret government that rules the world and is behind the move to form a one-world government as some suggest, but I do believe that even in Reeves County there are groups that form and plot to bring themselves more power or more riches at the expense of others. Sometimes those plots are completely legal, sometimes not so legal.
As it stands now, each of us are left on our own to determine who might be forming such groups and protect our own interests. Remember, just because you're paranoid doesn't mean someone isn't out to get you.
EDITOR'S NOTE: Rick L. Smith is the City Editor of the Pecos Enterprise whose columns appear each Monday. He can be reached at ricks@pecos.net.
Ramblin's
Helpers enjoy meeting tourists
By TUMBLEWEED SMITH
For the past three years I've done my one man show in a historic building in Fort Davis that has been converted into a theater. The structure has been a jail, a saloon, and a mercantile store. It now houses the Chamber of Commerce. On Friday and Saturday afternoons my wife and I have served as chamber helpers, since the office staff has gone for the day.
We have done all the things a visitors bureau does. We have found rooms for people, even when the town was full. And it's full a lot. We have recommended places to eat and told visitors about area attractions.
One night about 10:30 we were closing up and a lady, exhausted, came in and said she needed a room, that she had been traveling all day and had just arrived from Mexico. We sat her down in a chair, went to the phone and found her a room. I was concerned about her condition, so I led the way to the motel to make sure she would be OK. She was. It had been a long day for her.
It has been interesting to see the variety of people coming in the front door. Some wish to buy postcards and want to know where they can buy an ice cream cone. Some are traveling through the mountain country like they have only about five minutes to see it all. They want to know how far it is to Lajitas or Balmorhea or the Big Bend Park.
The clothing some tourists wear is something to behold. Some guys with real white legs wear billowy shorts, black socks and business shoes. They usually have a Panama straw hat and a short sleeve Hawaiian shirt worn with the shirt tail out. Some look like a tourism nightmare come to life.
I've learned not to judge a person by what he or she looks like or how they're dressed. Some of the most ridiculous looking people I've seen in Fort Davis are high level presidents of big corporations who probably look quite respectful and normal in a business suit. But get them away from the office and place them in a small tourist town in an unofficial capacity and they look completely out of place. Some people have trouble blending in, no matter how hard they try. You can sometimes see the strain on the faces of people who are trying too hard.
The people from Europe seem to have the best attitude about seeing the country. They come prepared to spend a few weeks just in the Davis Mountains. A couple we met from England comes to Texas every year and spends a month at a place they haven't visited before.
We've been amazed at the number of foreign visitors who come to the Texas mountains. We've seen people from every single continent.
There are many bicycle events around Fort Davis. The riders come great distances to pedal along the 70 mile scenic loop around the town. Some bicycle riders are so intent on riding their bicycles they don't notice the beautiful area where they are riding.
Fort Davis is a good place to come relax, see the brightest stars in Texas and enjoy the cool weather, great scenery and clear atmosphere. Jeff Davis county has grown twenty five percent in the past few years. Tourism has played a large part in that growth.
<!========end copy================>
---
---
Pecos Enterprise
Mac McKinnon, Publisher
Peggy McCracken, Webmaster
Division of Buckner News Alliance, Inc.
324 S. Cedar St., Pecos, TX 79772
Phone 915-445-5475, FAX 915-445-4321
e-mail news@pecos.net
Associated Press text, photo, graphic, audio and/or video material shall not be published, broadcast, rewritten for broadcast or publication or redistributed directly or indirectly in any medium.


Copyright 1998 by Pecos Enterprise
We support
---